Seven Baltimore police officers who were members of an elite gun task force have been indicted in a racketeering conspiracy that accuses them of robbing people, filing false reports and claiming fraudulent overtime.
One of the officers also faces a separate drug distribution charge.
"This is not about aggressive policing, it is about a criminal conspiracy," said US Attorney for Maryland Rod Rosenstein in announcing the indictments.
The accusations portray officers who stole from taxpayers through time fraud and from citizens they stopped or searched, with at least 10 victims robbed including some who had not committed crimes, officials said.
The overtime abuses alleged include one from an officer who claimed it while on holiday in Myrtle Beach, South Carolina, and another who was in the poker room of a casino and not on the job, according to details released by prosecutors.
The alleged robberies included stealing US$1500 from a maintenance man who planned to use the cash for rent and a theft of about US$200,000 from a safe and from bags seized at a search location, authorities said.
In another instance, one officer accused is accused of helping an associate in a drug conspiracy remove a GPS tracking device placed on the person's car by the DEA.
At a news conference, Baltimore Police Chief Kevin Davis called the allegations "heinous acts" and said the officers charged are "1930s-style gangsters as far as I'm concerned".
Five federal cases that involved police work done by some of the accused officers already have been dropped, said Rosenstein, who is awaiting confirmation to become the next deputy attorney general, the second-highest position in the Justice Department.
The indictments come during a period of uncertainty for Baltimore, which has a new mayor, and for its beleaguered police department, which has been subject of national news since 2015 when Freddie Gray died in police custody and some residents rioted over the case. Six police officers charged in his death were later cleared.
Davis said the alleged crimes "erode trust with our community" and have "disgraced the Baltimore Police Department and our profession".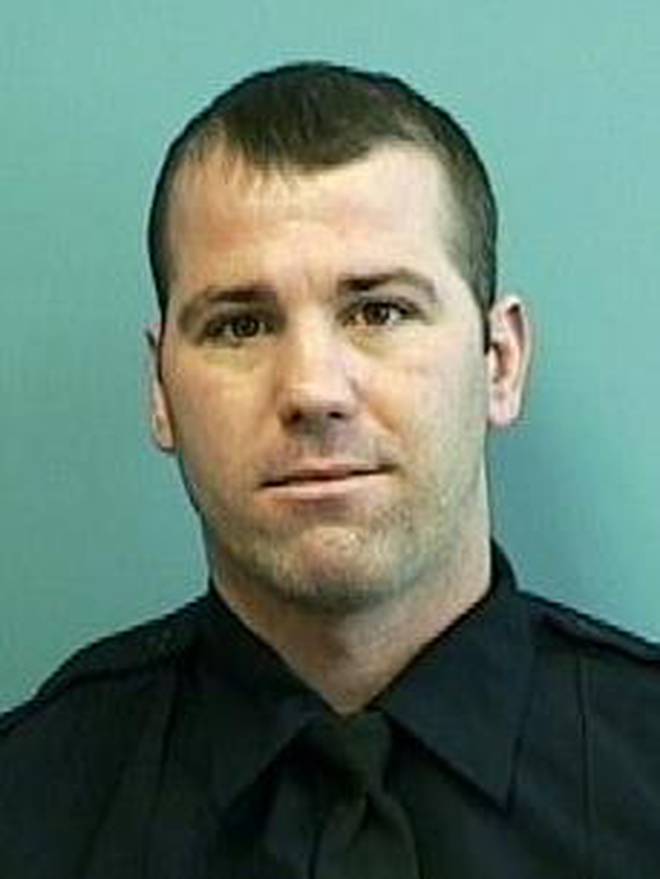 Of the allegations of overtime abuse, Davis said it "represents a pattern and practice that has undoubtedly existed in this department for many years." He said some of the accused officers are "pretty savvy and pretty smart" about the investigative and legal systems and said of rooting out corruption, "you have to break through this culture of looking the other way".
The seven officers charged under the racketeering statute all live in suburban Baltimore. They were identified as Momodu Bondeva Kenton Gondo, 34, of Owings Mills; Evodio Calles Hendrix, 32, of Randallstown; Daniel Thomas Hersl, 47, of Joppa; Wayne Earl Jenkins, 36, of Middle River; Jemell Lamar Rayam, 36, of Owings Mills; Marcus Roosevelt Taylor, 30, of Glen Burnie; and Maurice Kilpatrick Ward, 36, of Middle River.
Authorities said that Gondo, known as "GMoney," also has been charged with joining a drug conspiracy.
Five alleged members of that conspiracy were also charged with drug offences for allegedly selling heroin at a shopping center in northeast Baltimore.
Authorities said they intercepted a telephone call from Gondo in which he allegedly admitted, "I sell drugs". Officials also charge he helped an associate by removing a GPS tracking device.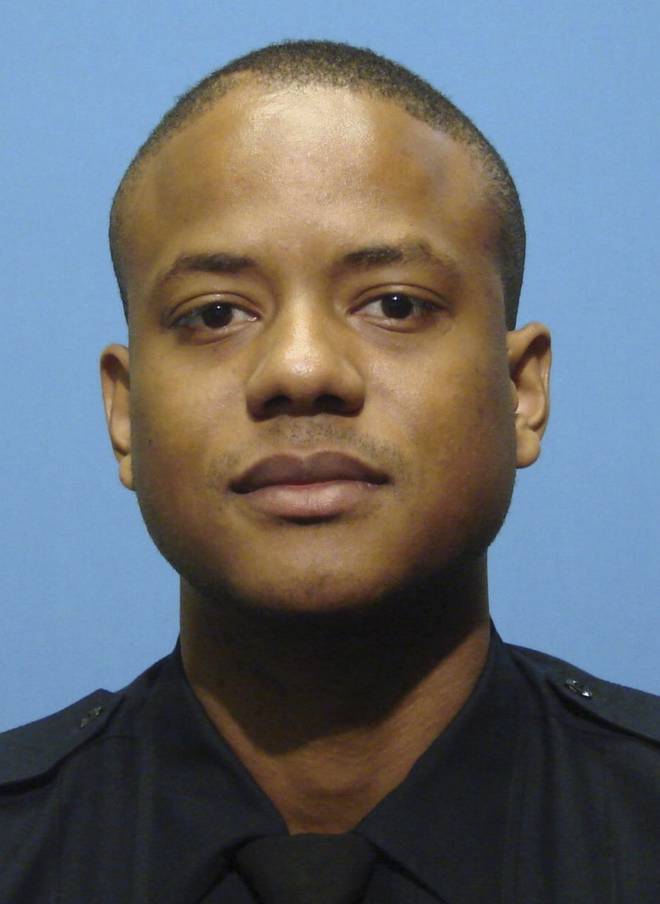 In the racketeering indictment, federal officials allege the officers stole money, property and drugs from people. Authorities also allege that the officers "engaged in large-scale time and attendance fraud."
The US attorney's office said in some cases, the officers allegedly stole money victims had earned lawfully. In other cases, officials said, US$200 to US$200,000 were taken from suspects in drug and gun offenses. Officials said they swore out false search warrant applications that were presented to judges and false property seizure reports that "concealed the fact that the officers had stolen".
Prosecutors also say that some turned off their body-worn cameras to conceal their operations and schemed with each other to provide false testimony and statements to internal investigators.
In one case, the indictment alleges one officer submitted an affidavit for a search warrant that falsely said police had conducted a full day of surveillance on a suspected drug house. Three officers later stopped car with people from that house and took US$3000 in cash, authorities said. The people being detained told the officers they had US$70,000 back at the house.
The indictments charges the officers seized two bundles of cash - one for US$20,000, the other US$50,000 - and stole the US$20,000 bundle. Authorities assert they argued later about how to divide the cash.
Officials displayed a poster titled "overtime fraud" that indicated that one officer allegedly nearly doubled his US$85,000 salary through overtime.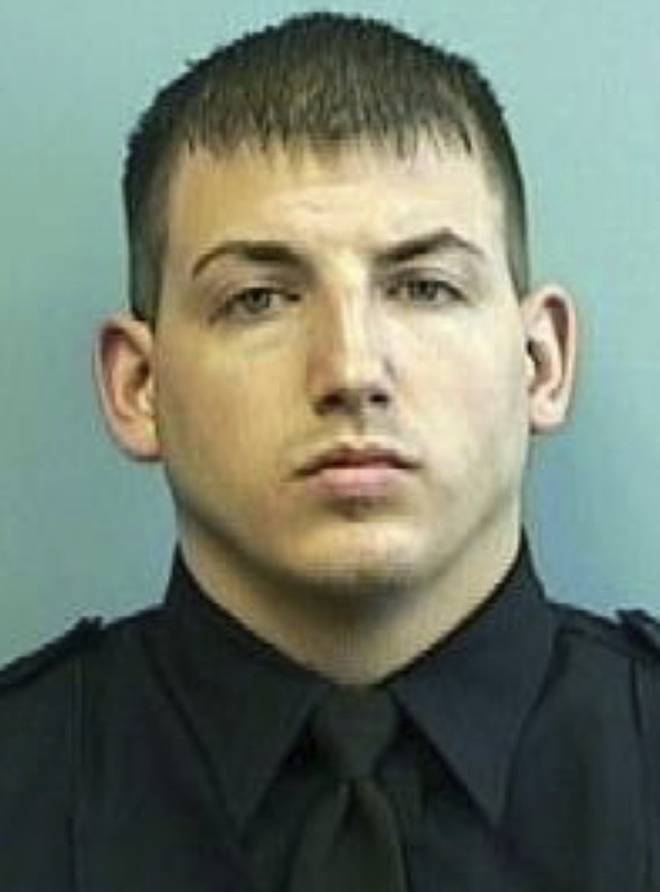 In an intercepted phone conversation between two officers, authorities quoted one telling the other: "Easy money J. Easy money" and "one hour can be eight hours". Officials said that is a reference to working one hour and claiming to have worked eight.
The Baltimore Sun has reported that at least two of the officers accused have had past incidents that drew attention.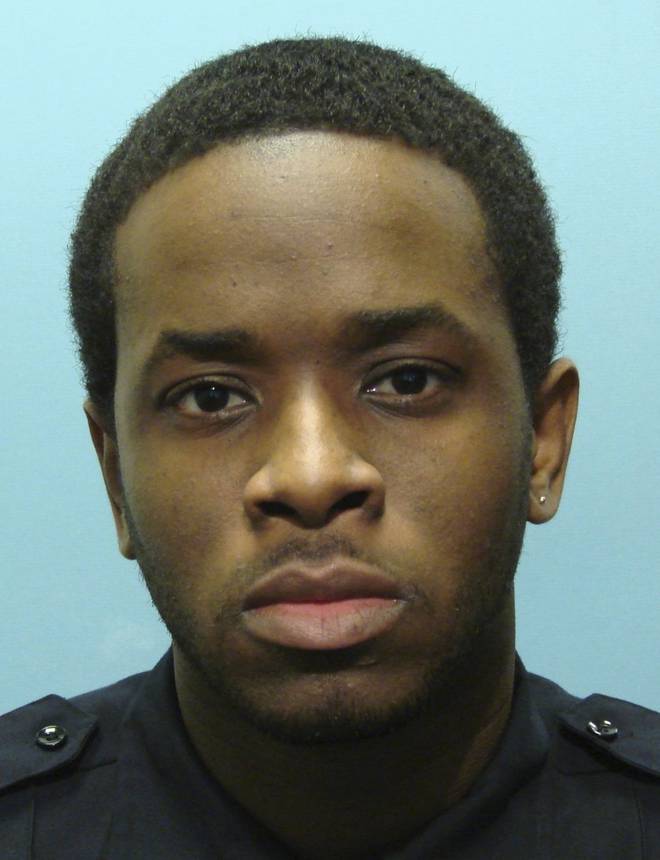 One officer compiled dozens of complaints that included using excessive force, and another shot and killed two people while on duty in 2007 and 2009.
Both were ruled justified and the officer was given a department award in one case and in the latter, the city settled a civil suit with the victim's man's family for US$100,000, the Sun reported.