A World War II bomb found in the River Thames has led to two of London's busiest bridges being closed.
Waterloo and Westminster bridges are currently shut, as are the surrounding roads, while specialist officers carry out safety checks.
Westminster Underground station was also evacuated as a precaution, although one entrance has now re-opened according to the Daily Mail.
A Metropolitan Police spokesman said that it is not clear how long it will take to secure the area or when traffic is likely to return to normal.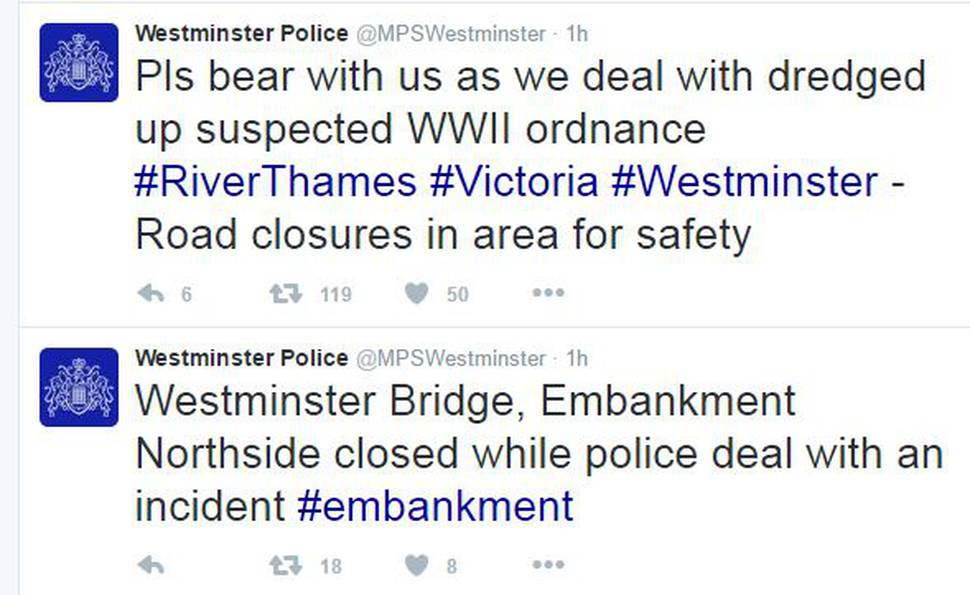 The device was found in the river by Victoria Embankment. Boats are currently on the Thames trying to fish the device out.
Woody Harrelson plans to live-stream his film Lost In London -- based on real-life events of a drunken night that ended with him in a police cell -- in the area from 2am, and it is not yet known if the bomb discovery will affect this.
London was heavily bombed by Nazi Germany during the war, and unexploded munitions are still sometimes found.
Commuters have been venting their frustration on social media about the situation.
Theresa Kerr, who was stuck in traffic, said: "Moved about 100 metres #traffic #waterloo #WWIIBOMB #londonnews".
Another, Gav, said: "Of course they discover a WW2 bomb on Waterloo bridge 72 years after WW2 finished just as I'm about to cross it".
Sarah-Jane Price added: "Get pulled off of Waterloo Bridge by the police because apparently there's a bomb in the water.. um ok. Not worrying at all".