Wading into foreign affairs days before his inauguration, US President-elect Donald Trump has taken aim at a key Western alliance.
He called Nato "obsolete because it wasn't taking care of terror".
"A lot of these countries aren't paying what they're supposed to be paying, which I think is very unfair to the United States," Trump said in an interview. "With that being said, Nato is very important to me."
Trump also said Britain's decision to leave the European Union would "end up being a great thing" and predicted the bloc would continue to break apart.
In an interview with the Times and Bild, Trump said European countries are reacting to an influx of immigrants that threaten each nation's identity. "People, countries want their own identity and the UK wanted its own identity. I believe others will leave. I do think keeping it together is not gonna be as easy as a lot of people think. And I think this: if refugees keep pouring into different parts of Europe ... I think it's gonna be very hard to keep it together, because people are angry about it." The comments largely echo Trump's rhetoric during his presidential campaign.
Trump indicated he was indifferent to whether the EU stays together or not, a sharp break from the Obama Administration, which encouraged Britain to remain in the EU last year.
Trump criticised German Chancellor Angela Merkel's immigration policies.
While saying he had "great respect" for the German leader, Trump said Merkel made a "catastrophic mistake" by welcoming an influx of immigrants into her country. He indicated that a December attack at a German Christmas market by a Tunisian was one effect of Merkel's policies. Merkel faces a tough re-election battle in September.
Trump compared Merkel to Russia's President Vladimir Putin: "Well, I start off trusting both - but let's see how long that lasts. It may not last long at all."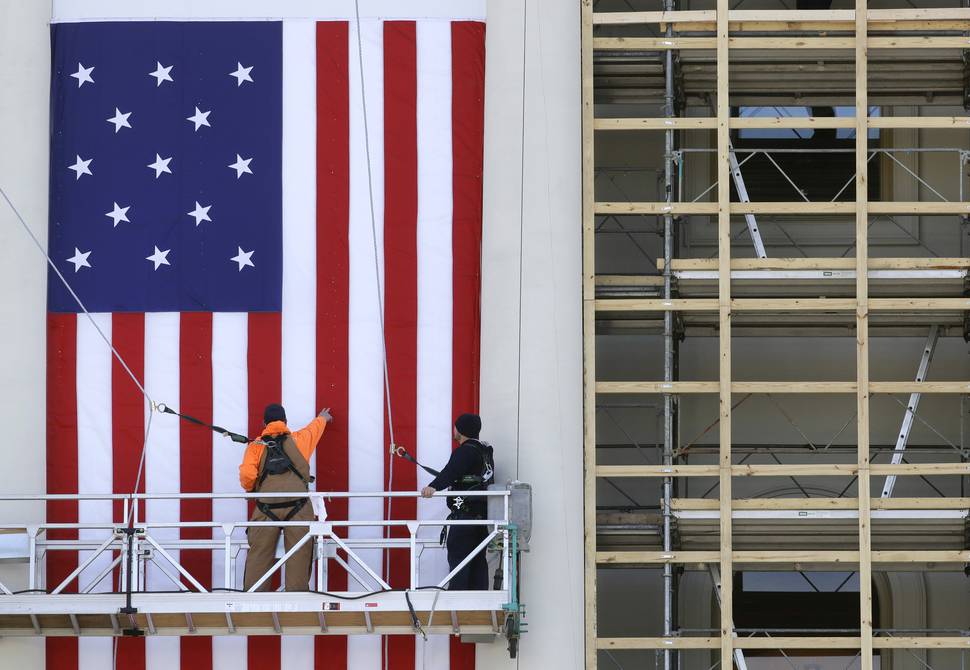 Meanwhile, the outgoing director of the CIA claimed that Trump is failing to understand the threat posed by Russia, as he cautioned the President-elect against forging closer ties with Putin. John Brennan said Trump should not lift sanctions in place against Russia and said that the President-elect's undisciplined style could pose a risk to national security.
Trump has said that if he is liked by Putin it is an "asset, not a liability". Brennan said Trump does not understand the risks posed by Moscow, or by his own statements. "I don't think he has a full appreciation of Russian capabilities, Russia's intentions, and actions that they are undertaking in many parts of the world. I think Mr Trump has to understand that absolving Russia of the various actions that it's taken in the past number of years is a road that he, I think, needs to be very, very careful about moving down."
Trump has had a fraught relationship with US intelligence and he accused officials of leaking the dossier containing lurid allegations, comparing their conduct to Nazi Germany. Brennan said such a comparison was "outrageous", adding: "There is no basis for Mr Trump to point fingers at the intelligence community for leaking information that was already available publicly".
Trump told the Washington Post that he is nearing completion of a plan to replace President Barack Obama's signature healthcare law with the goal of "insurance for everybody," while also vowing to force drug companies to negotiate directly with the government on prices in Medicare and Medicaid. Trump declined to reveal specifics, but any proposals from the incoming president would almost certainly dominate the Republican effort to overhaul federal health policy as he prepares to work with his party's congressional majorities.
Trump's plan is likely to face questions from the right, following years of GOP opposition to further expansion of government involvement in the healthcare system, and from those on the left, who see his ideas as disruptive to changes brought by the Affordable Care Act that have extended coverage to tens of millions of Americans. Trump said he will target pharmaceutical companies over drug prices and demand that they negotiate directly with Medicaid and Medicare. "They're politically protected, but not anymore," he said.
Thousands of people showed up in Michigan to hear Senator Bernie Sanders denounce Republican efforts to repeal the healthcare law, one of dozens of rallies Democrats staged across the country.
- AP, Reuters, Washington Post, Telegraph Group Ltd