The first sign anything was wrong was when a "smouldering" pile was found in the middle of the road.
It was just after 5am on Monday, July 21, 2014 and the pile the garbage collectors found at Lambeth Reserve, Picnic Point, Sydney, was the badly burned body of Dane McNeill, a 20-year-old who had been missing for three days.
His remains were found alongside what was left of burned Kmart suitcase and there was a strong "smell of accelerant coming from the human body", Australian Crown Prosecutor Margaret Cunneen SC told a NSW Supreme Court jury.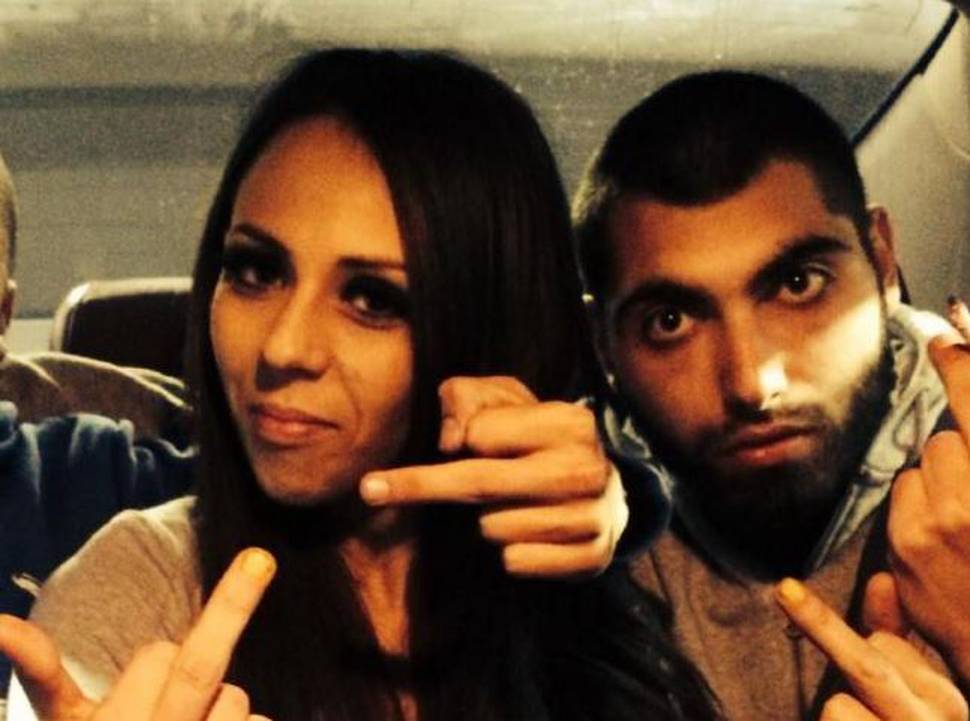 His hands were bound by duct tape but it wasn't until a forensic pathologist performed an autopsy it was revealed he'd been stabbed 11 times to the neck and face. He also had "lethal" amounts of Xanax in his system.
"There was silver duct tape around the wrists and knee of the body and [the pathologist] observed that there were indications in his lungs that he didn't die instantly - that it happened over a period of time."
While the exact cause of death wasn't known, Ms Cunneen said evidence would be tendered a "combination" of the stab wounds - to Mr McNeill's left side of his face and upper neck - and being forced to take large amounts of the drug Xanax was what killed him.
In her opening address on Monday afternoon, Ms Cunneen said it was the Crown's case brothers Haysem Charbaji, 24, and Azam Charbaji, 25, murdered Mr McNeill between July 18 and 20 and a third accused, Haysem's then-girlfriend Lexy May Jamieson, 26, harboured, maintained and assisted the Charbaji brothers by helping them avoid detection by getting advice about disposing of a body and of cleaning areas where traces of blood were.
The trio have pleaded not guilty to the charges.
Ms Cunneen said Mr McNeill's parents had been looking for him for two days before they finally reported him missing at Narellan police station on July 20, 2014, less than 24 hours before he was found dead.
The court heard Mr McNeill had been smoking ice with the Charbaji brothers in the days before his death. One witness, Brendan Gallo, will testify he was with Mr McNeill and Azam Charbaji on July 18 when they smoked ice in a hotel car park.
Jade Patterson, Mr McNeill's girlfriend, would give evidence he began "using ice and sold drugs to support his habit".
All three then went to a Heckenberg address where Haysem Charbaji was waiting. It was there Mr McNeill is said to have asked for a loan to settle a debt, and the two brothers reacted by assaulting him, Ms Cunneen told the jury.
Both Haysem and Azam Charbaji starting punching Mr McNeill and attacked him using "legs, arms and fists", she said.
He was stabbed once in the buttock with a kitchen knife and then had his hands and feet tied with duct tape.
Not long after the alleged assault, Ms Patterson called Mr McNeill's mobile phone and Haysem Charbaji answered. He demanded $3000 from her for damage he said she owed him for damage to his car. Ms Patterson told him she owed him "nothing".
Mr Gallo would tell the court Mr McNeill was then taken to Azam's home in Cartwright and made to take more Xanax tablets and kept in a laundry where he kept "lapsing in and out of consciousness".
Later, the brothers told Mr McNeil he wasn't allowed to leave because he would "call the cops". He was taken into the bathroom and Mr Gallo would give evidence he then heard a "massive scream", Ms Cunneen said.
The jury were told Mr Gallo would then say he was told to dispose of Mr McNeill's car.
When he and Azam Charbaji returned to the Cartwright flat he would say he saw "a ratchet" being taken into the bathroom where Mr McNeill was being held captive.
More loud screams and bangs followed, Ms Cunneen said.
The court also heard another witness would detail how Jamieson allegedly asked how to clean up a crime scene and told him they "scrubbed the f*** out of it ... bleached the whole house".
The trial before Justice Stephen Rothman continues.