• Regan Hooker and Wayne Ball's daughter Aria was born with brain defect
• Girl, 2, may never talk or walk and she has severe developmental issues
• Parents claim doctors failed to spot she had condition during ultrasounds
• They say they may have considered a termination if they'd known about her disability
A Kiwi couple who say they would have aborted their daughter if they had known she had a severe brain defect are suing the medical professionals who allegedly failed to spot it.
Regan Hooker and Wayne Ball's daughter Aria, who is now 2, was diagnosed with Aicardi Syndrome months after she was born, reported the Daily Mail.
The debilitating condition means Aria may never walk or talk and she also suffers from stunted growth.
Aria's parents, who are from New Zealand but live on the Gold Coast, say they would have terminated the pregnancy if they had known about the brain defect before she was born.
They are now suing sonographer Kim Andrew and radiologist Greg Duncombe, of Queensland Maternal Fetal Medicine in Southport, for $2.5million in damages.
Hooker, 37, and Ball, 41, say the two medical professionals should have spotted the defect and warned them about it during a 19-week ultrasound in September 2013.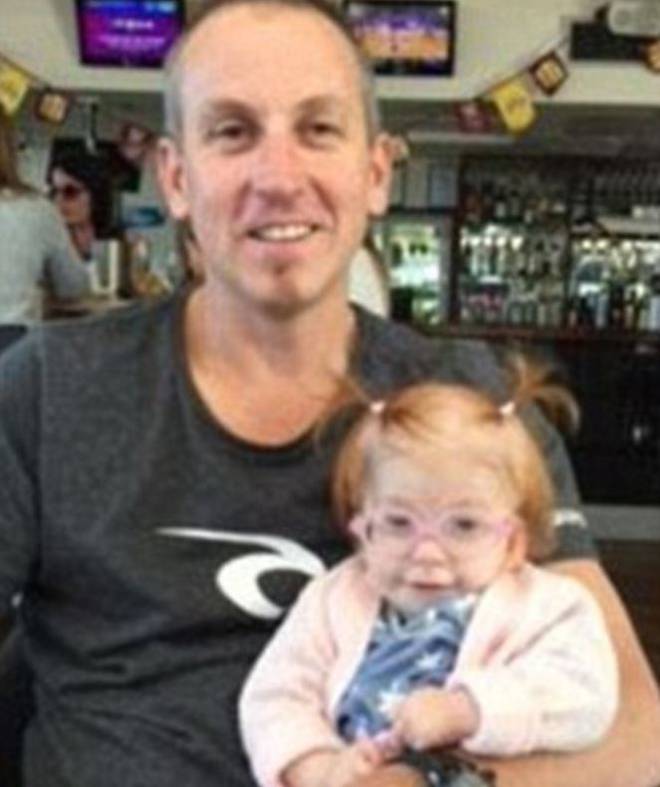 Court documents filed in Brisbane by the parents also claim obstetrician Penelope Isherwood failed to warn them of the condition.
The parents also claim that none of them suggested Hooker have a repeat ultrasound after 22 weeks or a foetal MRI at 26 weeks.
They say that they would have aborted Aria if they had known she would be born with the disability, which also leaves her with impaired vision, hearing loss and developmental issues.
Aicardi Syndrome can be detected during pregnancy - as early as a 12-week scan - but Aria was not diagnosed with the condition until she was five months old, despite numerous tests after she was born.
Ms Andrews, Dr Duncombe, Dr Isherwood and Queensland Maternal Fetal Medicine are yet to file a response to the claim in court.
Because the couple are originally from New Zealand, Aria is also considered a Kiwi and therefore her parents are not entitled to help paying for the girl's treatment.
Ball is an interstate truck driver, leaving Hooker to spend most of her time caring for Aria.
However, she still has to work to help pay the bills - which are not helped by Aria's need for therapy.
"I would love to be able to stay at home and care for Aria but it's just not possible with so many therapies and treatments to pay for," Ms Hooker wrote on a GoFundMe page.
Aria's condition means she only has use of about 50 per cent of the nerve which connects both sides of her brain.
It has left her with hearing impairment, scoliosis of the spine and a throat condition which leaves her "sounding like an old man when she sleeps".
While Aria suffers from a long list of ailments, doctors have told her parents that she was lucky to have escaped any seizures in the first year of her life as most girls suffering from Aicardi can suffer from up to 30 a day.
Her parents could move back to New Zealand and receive financial help from the government there, but believe the good weather in Australia is helping the little girl's immune system.
"Aria has a really low immune system so she would be sick even more than what she is now," Hooker said previously.
"Where we're from it's winter nine months of the year and on the Gold Coast it's only winter for a few months and she's been sick almost all year this year.
"It would be better for us as parents but it wouldn't be better for Aria."