An army veteran who was once the bodyguard of England football legend David Beckham has been forced to live in an airport after becoming homeless.
The 46-year-old, who is using the name Simon Jones to protect his identity, decided to move in at Heathrow Airport after being inspired by the Tom Hanks film, The Terminal.
He has been living at the major international airport - the busiest in Europe - for nearly one month and decided to move there after remembering the hit 2004 film.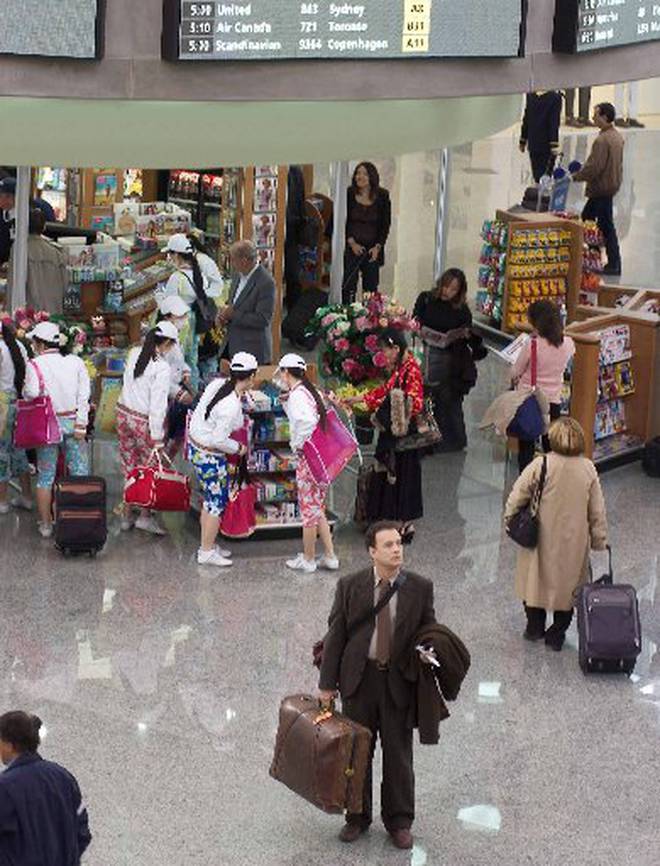 In Steven Spielberg's comedy drama, Hanks, 60, plays an Eastern European man who becomes trapped at New York's JFK Airport.
Viktor Navorski was denied entry into the US but was unable to return home because a war had broken out.
And Jones decided to go to Heathrow after remembering about "the bloke living at an airport" in Hanks' film, reports the Sunday Express.
During his three-week stay at the airport, he has been living on food left by customers at cafes and is using the free Wi-Fi to look for jobs.
The former member of the Parachute Regiment ended up living in the airport after his business collapsed.
But perhaps alarmingly, the former soldier - who served in Northern Ireland - has not been questioned by airport staff or police officers.
He has served in Iraq, Afghanistan, Somalia, Angola, Nigeria, Sudan and Israel before working in private security.
The soldier has protected the Saudi royal family, US diplomats and politicians including former Prime Minister David Cameron.
He spent several years Beckham's bodyguard, ensuring the security of his wife, Victoria, and three of their children, Brooklyn, Romeo and Cruz.
Part of his training was given by Metropolitan Police counter-terror experts.
He told the newspaper: "I suddenly lost everything when my business, which provided high-risk assignments and the training of personnel, collapsed.
"The business put an enormous strain on my relationship and we separated. I was suddenly homeless and, because all the bank accounts were in joint names, penniless."
"Then I remembered the Tom Hanks film about the bloke living at an airport. I realised there would be washing facilities and even free Wi-Fi."
He added that he thought he would only stay there for two nights "at the most" but realised nobody at the airport was questioning him.
The former soldier said he got the impression that staff at one of the cafes inside the airport "weren't bothered" about him staying there.
But he was alarmed by how easy it was to live at the airport and was concerned after his background in counter-terror work.
He said: "It would be the easiest thing for a group of three or four suicide terrorists to cause mass casualties in departures between that time. There's no one to stop them."
A spokesman for Heathrow Airport said: "It is very sad when people fall on hard times and they occasionally come to the airport specifically because it is a warm and safe place.
"Heathrow employs a team of social workers to give assistance to those who need it. We take very seriously the safety of passengers and colleagues at Heathrow.
"In partnership with the Metropolitan Police and the Government the airport operates high levels of security, some of which is very visible to passengers and some of it covert. That security is constantly reviewed."