1 Blaze raging out of control
A wildfire with a ferocity never seen before by veteran California firefighters raced up and down canyon hillsides, instantly engulfing homes and forcing thousands of people to flee, some running for their lives just ahead of the flames. Today, a day after it ignited in brush left tinder-dry by years of drought, the blaze had spread across nearly 120 sq km and was raging out of control. The flames advanced despite the efforts of 1300 firefighters. "There will be a lot of families that come home to nothing," San Bernardino County Fire Chief Mark Hartwig said after flying over a fire scene he described as "devastating". He added: "It hit hard. It hit fast. It hit with an intensity that we hadn't seen before".
2 Trump's intelligence breifing
Donald Trump has received his first classified intelligence briefing, meeting national security officials for more than two hours. The celebrity businessman became entitled to the briefings once he officially became the Republican nominee for president. The briefing was delivered by career staffers from the Office of the Director of National Intelligence and was expected to cover major threats and emerging concerns around the world. Trump brought along some top advisers, including New Jersey Governor Chris Christie and Lieutenant General Michael Flynn, to the briefing. It wasn't clear whether Democrat Hillary Clinton has received an intelligence briefing.
3 Help for Ohio boy
People across the US want to help a 7-year-old Ohio boy who told a police officer he was trying to sell a stuffed animal to buy food, because he hadn't eaten in several days. Individuals and businesses from around the country have been asking how they can help, a spokesman for the Society of St. Vincent de Paul at St Mary of the Assumption Church in Franklin said. "I've had calls from Alaska, Arizona, North Carolina and Texas and many other states," St. Vincent de Paul spokesman Rocky Adams said, adding that they already have received several hundred dollars to help the boy and his brothers.
4 Inmates make way for new inmates
Turkey began releasing inmates in an apparent move to reduce its prison population to make space for thousands of people who have been arrested as part of an investigation into last month's failed coup. The discharges started just hours after the Government issued a decree for the conditional release of some 38,000 prisoners under Turkey's three-month long state of emergency that was declared following the coup. The decree allows the release of inmates who have two years or less to serve of their prison terms and makes convicts who have served half of their prison term eligible for parole. People convicted of murder, domestic violence, sexual abuse, terrorism and other crimes against the state are excluded.
5 Train hits a tree
Thirteen people were seriously injured when an intercity train travelling at 140km/h hit a fallen tree on tracks near the southern French city of Montpellier, emergency services say. "One passenger is in a critical condition and a dozen are badly hurt," said a paramedic spokesman, adding another 50 people were treated for minor injuries at the scene. The train was travelling at the usual speed for the stretch of track near the village of Saint-Aunes, a spokesman for state rail company SNCF said. The tree fell across both tracks during a heavy hail storm.
6 Kites cause deaths
Indian police said that three people were killed by kite strings coated in glass, a product that has become popular with kite fliers due to its resistance to tearing and ability to cut other people's kite strings. The deaths occurred in New Delhi, when India was celebrating its Independence Day. In separate incidents, both a 3-year-old girl and a 4-year-old boy were killed by the kite strings after sticking their heads out of a car's sunroof. The third incident occurred when a 22-year-old man was killed after getting tangled in a kite string while driving his motorcycle.
7 Birth at 9000m
A mother gave birth at 30,000ft (9145m) on a plane trip from Dubai to the Philippines. Another passenger, Missy Berberabe Umandal. posted a photo of the moment on Facebook, joking she had the most 'NORMAL' flight ever with Cebu Pacific Air. She added the baby, named Haven, could possibly get free plane travel with the airline for the rest of her life. "We had to do an emergency landing in India to ensure the baby's safety. All flight attendants, pilots, and passengers were very attentive too." In a follow-up post she wrote: "The lady started having contractions mid-flight, about five hours in going to the Philippines. She was set to give birth on October, so this came to a surprise .th.th. For once in my life, I saw flight attendants, who are meant to always maintain their poise and composure, panic ever so slightly. Flight attendants started calling for medical assistance, and luckily, there were two nurses among the passengers."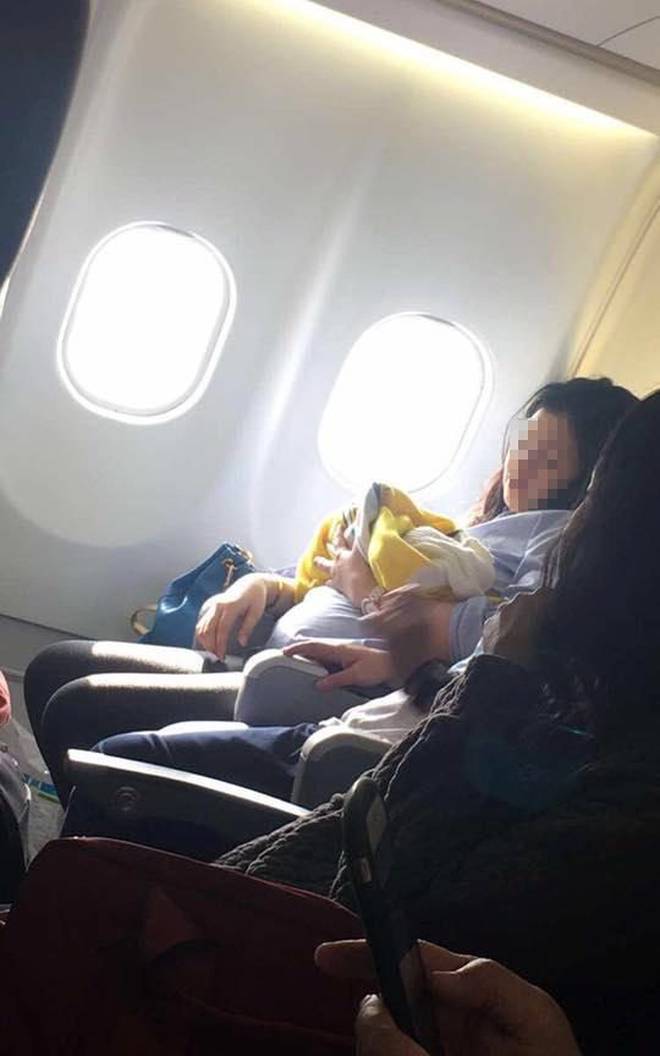 8 Time for ancient clock
Greek heritage authorities have opened up to the public, for the first time in decades, a landmark 2000-year-old clock tower in a major Athens archaeological site. The Culture Ministry said the Tower of the Winds, built in the 1st Century BC by the astronomer Andronikos Kyrrhestes, has undergone extensive conservation. It said the interior of the monument had been closed for most of Greece's modern history. The octagonal marble building, most of which has survived intact, incorporated a water clock and sundials for telling the time. It was topped by a weather vane, set above relief carvings of the eight principal winds. It stands in the site of the Roman Agora, under the Acropolis.
9 Two choices
The 854 asylum seekers on Manus Island only have two choices: settle in Papua New Guinea or return to their home country, Australia's Immigration Minister insists. Peter Dutton is working with the PNG Government to close the immigration detention centre on the island in the wake of a PNG court ruling but is adamant the deal struck under the previous Labor Government to settle all refugees in that nation still stands. "There is no third-country option available for people out of Manus at this point in time. That's the reality that we deal with," the minister told ABC radio today.