It is a promise of untold fortunes, buried deep in America's Rocky Mountains, that has driven thousands of treasure hunters to the brink of obsession.
And it has now turned deadly.
A man who went missing six months ago following cryptic clues to search for a bounty of gold and jewels has been found dead in the Santa Fe wilderness, having become the first casualty in one of the most desperate and dangerous treasure hunts America has seen.
Randy Bilyeu was among thousands of treasure hunters seeking the riches that were purportedly hidden somewhere in the Rocky Mountains by eccentric millionaire Forrest Fenn.
Fenn, 85, an art dealer who has been dubbed a real-life Indiana Jones, has given the public only a handful of cryptic clues as to the treasure's whereabouts.
The loot is estimated to be worth about $US2 million (NZ$2.77m), according to the New Mexico Tourism Department.
And plenty of people have stopped at nothing to find it.
A DEADLY MISSION
It has been a dangerous quest for many. Three years ago, a woman from Texas searching for Fenn's riches had to be rescued after she vanished in below-freezing temperatures.
Randy Bilyeu, 54, set off on his own treasure quest on January 5 this year, bringing with him a raft, a GPS device, swimming gear and his dog, Leo.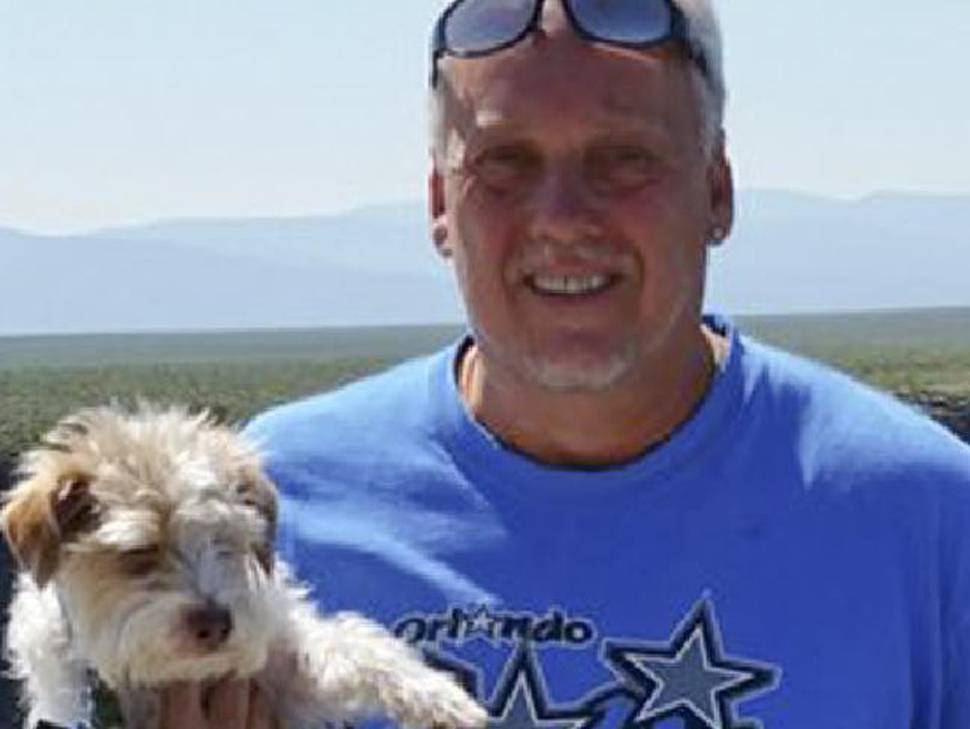 Bilyeu had moved from Atlanta, Georgia to Colorado two years ago after he caught the Fenn fortune fever, the Washington Post reported. He bought his raft to explore the region's rivers.
"He liked the thrill of it," his daughter said after Bilyeu disappeared. "He told me that it kind of connected to him spiritually."
But, she added: "He had some kind of a plan that bewilders me, quite frankly."
A week after Bilyeu set off on his journey, his loved ones grew worried they hadn't heard from him.
On January 14, his ex-wife reported him missing. The next day, his dog and raft were found. But there was still no sign of Bilyeu.
And with that, the search for buried treasure shifted to the search for a man who risked his life to find it.
Search crews and volunteers scoured the area for signs of Bilyeu. Fenn personally chartered a helicopter to assist search teams.
Eventually, this most grim of searches produced a result - Bilyeu's remains were found north of the Cochiti Lake along the Rio Grande River, six months to the day he was reported missing.
"I think the body was found on July 14," police spokesman Greg Gurule told America's ABC News this week.
Gurule said the discovery was made by US army engineers who worked on the river.
When asked about Bilyeu's death, Fenn said it was "very unfortunate, and I'm sorry".
"I don't know what to say," he added. "It's terrible."
THE THRILL OF THE CHASE
Fenn was a former military pilot and archeology enthusiast who made his fortune in art dealing.
In an interview with news.com.au in 2014, journalist Nick Lazaredes, who reported on Fenn's treasure on SBS's Dateline, described the octogenarian as being "about as close to Indiana Jones as you can get".
A cancer diagnosis reportedly prompted Fenn to give back to society. He stashed a chest with 19kg of riches, including 265 gold coins that were "mostly American eagles and double eagles," he told ABC News.
There was also "hundreds of gold nuggets, some as large as chicken eggs, ancient Chinese carved jade figures, pre-Columbian gold animal artefacts, lots of rubies, emeralds, sapphires and diamonds, and other things".
He said he buried the treasure in the Rocky Mountains, north of Santa Fe.
In 2011 Fenn self-published a memoir, The Thrill of the Chase, which he claimed contained nine clues as to the whereabouts of the treasure chest.
Fortune seekers have taken as gospel a poem in Finn's book that read: "Begin it where warm waters halt / and take it in the canyon down / not far, but too far to walk / put in below the home of Brown".
Fenn has offered no proof, other than his word, that the treasure even existed.
But the book was enough for thousands of people to commit to looking for the treasure full-time. Nick Lazaredes said the hunters ranged from being "obsessed" to "mad".
Different theories have emerged about where the bounty could be - the search area appears to stretch from Santa Fe up to Yellowstone National Park in Wyoming. Many have claimed they found the prize, perhaps to trick others into giving up.
The quest has also attracted controversy.
Frustrated hunters have targeted Fenn with death threats and others have dug up his mother's and brother's graves, as well as his own backyard. Authorities in popular search areas have become fed-up with the antics of people on Fenn's wild pursuit.
"People have been caught with metal detectors, other people have been arrested or caught digging up ancient graves," Mr Lazaredes told news.com.au.
"The authorities aren't really happy with him. Yellowstone [rangers] would like him to come out and say [where the treasure is] but without that there's not much they can do.
"If people are caught traipsing there they get the book thrown at them."
Fenn has said he sparked the old-fashioned treasure hunt to give people a reason to get outdoors.
"Kids have moved off the couch and away from the game rooms, and into the mountains where the sun smells good and the air is fresh. Many have discovered hiking for the first time," he told the Independent.
But as the frenzy he sparked claims a life, has it all been worth it?
Fenn hasn't indicated plans to call off the five-year search. But in a moment of reflection, talking to Newsweek in 2012, he admitted: "I've created a monster."