An 18-year-old man suffered a serious injury to his left foot in Central Park on Sunday, police said, and the man's friends told authorities he stepped on something that exploded.
Authorities said Connor Golden was in the park at about 11am with two friends. He "was walking, he stepped on a rock, there was some sort of explosion and he injured his left foot," New York Police Sergeant Lee Jones told AFP.
People in the area heard the explosion blocks away.
"It sounded like a cannon," Sara Gordon told the Daily News. "I thought it was a Fourth of July thing."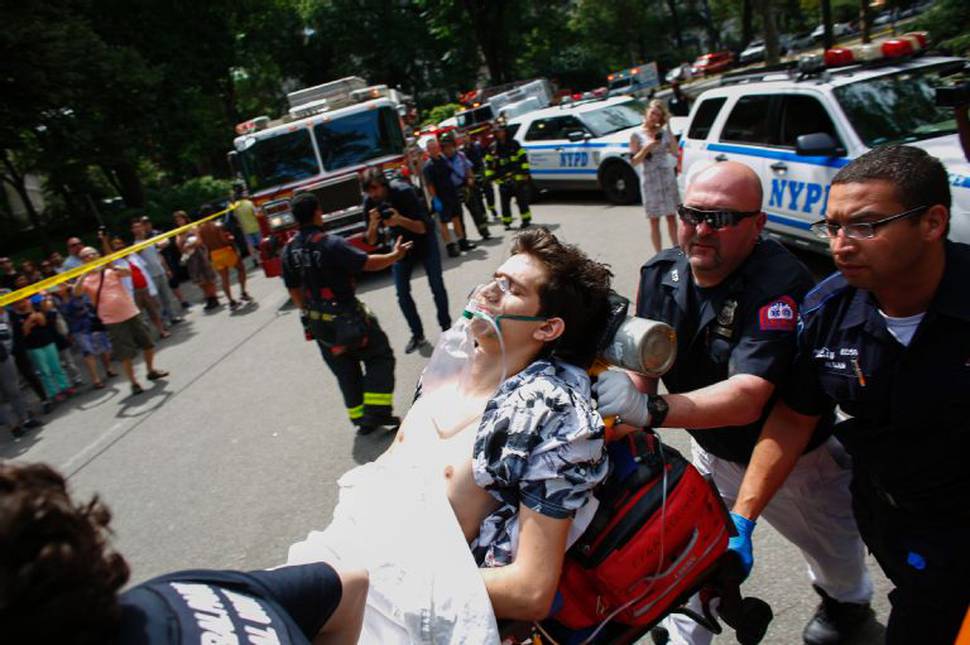 It was unclear what caused the explosion but it may have been fireworks ahead of the Independence Day holiday on Monday.
The bizarre accident forced the amputation of the 18-year-old's left leg below the knee and set the nation's largest city on edge a day before the July 4th holiday was expected to draw thousands to watch the city's annual fireworks display.
"He was severely injured. His left leg was severely damaged, all bone and muscle," said John Murphy, visiting the city from Connecticut.
Murphy said he stayed at the scene with Golden until emergency responders arrived.
The NYPD's bomb squad and police were investigating the circumstances of the explosion.
Mayor Bill de Blasio sent out a tweet reminding people to stay safe around fireworks.
"Fireworks are fun but let's leave them to the professionals," the mayor tweeted.
New York City police officials said at an evening news conference that they had no evidence to indicate the blast was related to terrorism and had documented no credible threats against the city. But many questions about the case remain unanswered.
Deputy Police Chief John O'Connell said the material was not an explosive device or related to commercial fireworks, but he did not give its chemical name or describe exactly how it was packaged.
Authorities said the material was "shock-sensitive," but not meant to go off by stepping on it. The material may have been placed next to the rock to hide it and could have been there for longer than a day. Police were using sniffer dogs to search the rest of the park for additional explosives but said none had been found by early Sunday evening.
"We believe this could have been put here as a part of an experiment," O'Connell said. He said he did not think that Golden or his two friends were involved in the creation of the explosive device or placing it in the park.
- AP, AFP, Washington Post