The names of those killed, missing or injured in the Brussels attacks are emerging as relatives and governments identify victims - including an injured 19-year-old man who also survived the 2013 Boston marathon bombing.
The attacks left at least 34 people dead and more than 200 injured and Isis claimed responsibility.
Peruvian Adelma Ruiz, 36, was at the airport with her husband and daughters when the attacks occurred.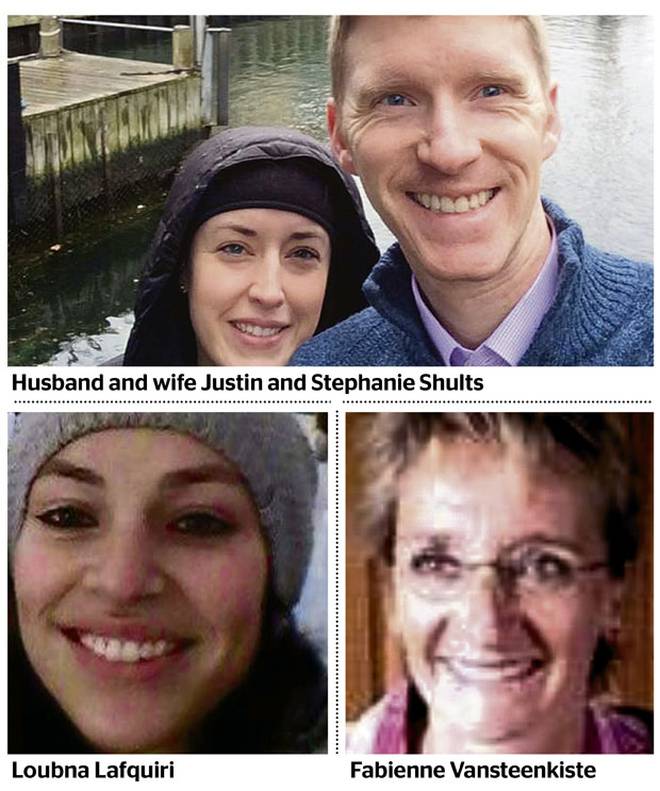 Ms Ruiz's brother, Fernando Tapia Coral, confirmed her death on Facebook, saying: "This tragedy today touched the doors of my family this morning in the Brussels airport, when my sister Adelma Tapia died in the terrorist attack."
New York siblings Sascha and Alexander Pinczowski were also missing. The pair called their family from the Brussels airport to let them know they had arrived safely for their trip home.
Suddenly there was a loud explosion and the line went dead - and their worried relatives have not heard from them since.
Mason Wells, 19, of Utah, is expected to make a full recovery from the airport attack, which left him with a surgery scar, severed Achilles tendon, head gash, shrapnel injuries and severe burns.
Three years ago, Mr Wells narrowly escaped death when a pressure-cooker bomb exploded a block away from where he was watching the Boston Marathon.
At least eight French citizens were injured in Brussels, three of them seriously wounded, according to the country's foreign ministry.
Three Italians were also injured, the Italian embassy in Belgium said. Two Britons, two Colombians and an Ecuadorian national were wounded, their governments said.
A Brazilian-Belgian man, Sebastian Bellin, was hit by shrapnel in the leg and hip and left bleeding on the floor of the airport for an hour, according to his father.
Jean Bellin told CNN: "All I know is that the force of the blast where he was was sufficient to throw him 6ft up into the air and he landed back and he got shrapnel in his left leg and his right hip."
An unnamed US Air Force pilot, his wife and their four children were reportedly injured.
The US State Department said it was searching for a "fair number" of missing US citizens following the attack.
British man David Dixon is also missing. He was believed to be on the Brussels metro around the time it was attacked.
- Agencies