• Cyclone Winston devastated Fiji at the weekend
• It made landfall as a category 5 storm, bringing wind gusts of up to 325kmh and average winds of 230kmh.
• At least 20 people have been killed
• It could be on it's way to New Zealand
As the wind came, they gathered in the living room. Eight of them, adults and children, listened to the swirling and howling outside.
The house began to shake, the roof iron clattered and as everything started to lift and crumble they knew they had to run for their lives.
Asesela Sadole Fong, 31, and his family have been living just south of Ba on Viti Levu for five years. They have experienced cyclones before but nothing like Winston.
After Winston, all that is left of Mr Fong's home is the concrete slab it was built on.
What's left of the roof is in a tree nearby. What once was walls and windows now lie splintered, warped and shattered on the sodden grass.
It was a three-bedroom house with a kitchen and living room. The exterior walls were painted blue.
READ MORE
• NZ may be in Cyclone Winston's path
• Cyclone Winston: What you need to know
• Cyclone Winston: Incredible tales of survival
Now it looks like a junk yard. A teddy bear covered in mud and leaves sits atop a pile of debris, a toothbrush is partially buried in a muddy patch by a mat that used to lie at the front door.
The fridge and washing machine are still standing in a corner that only a few days ago was the family's kitchen. Clothes, shoes and household items including a television, freezer, torches and blankets are strewn about the property, sopping wet and unsalvageable.
Mr Fong spoke to the Herald this morning about the family's ordeal. "It was so loud. It just came and took away the house," he said, sitting among the rubble.
"The house was shaking and we knew we just had to run."
Mr Fong herded his parents and other family out of the crumbling home and into a church next door. The church was not damaged at all.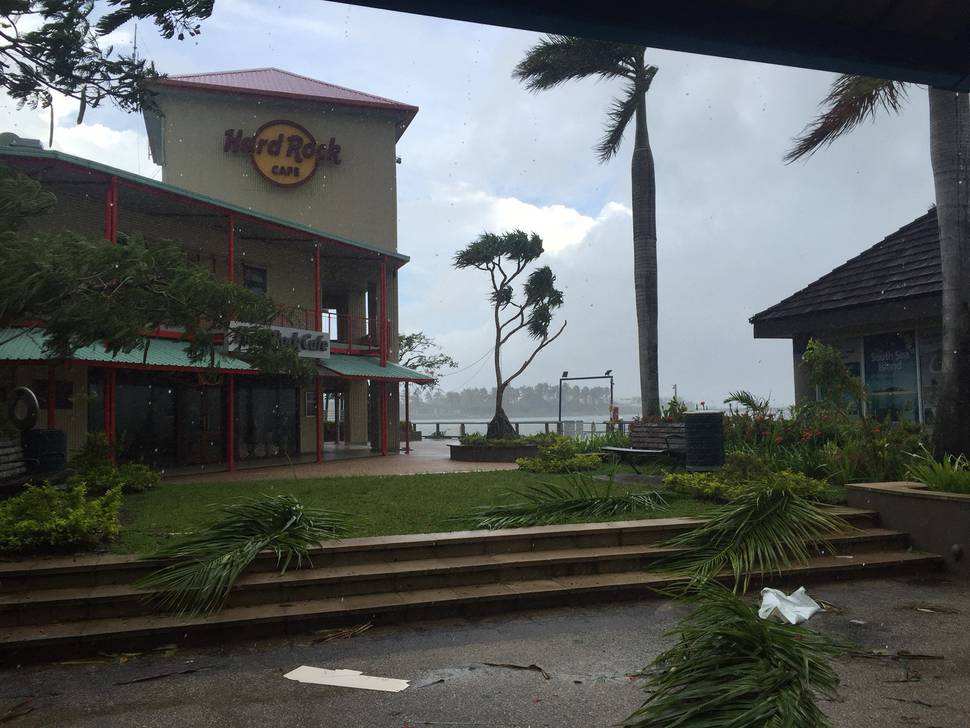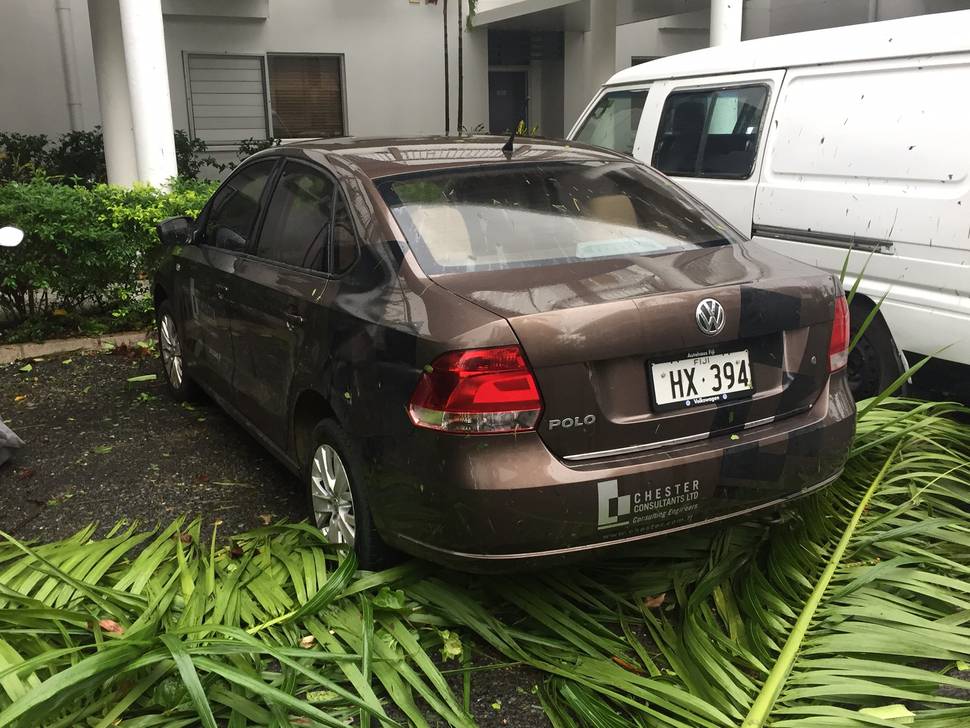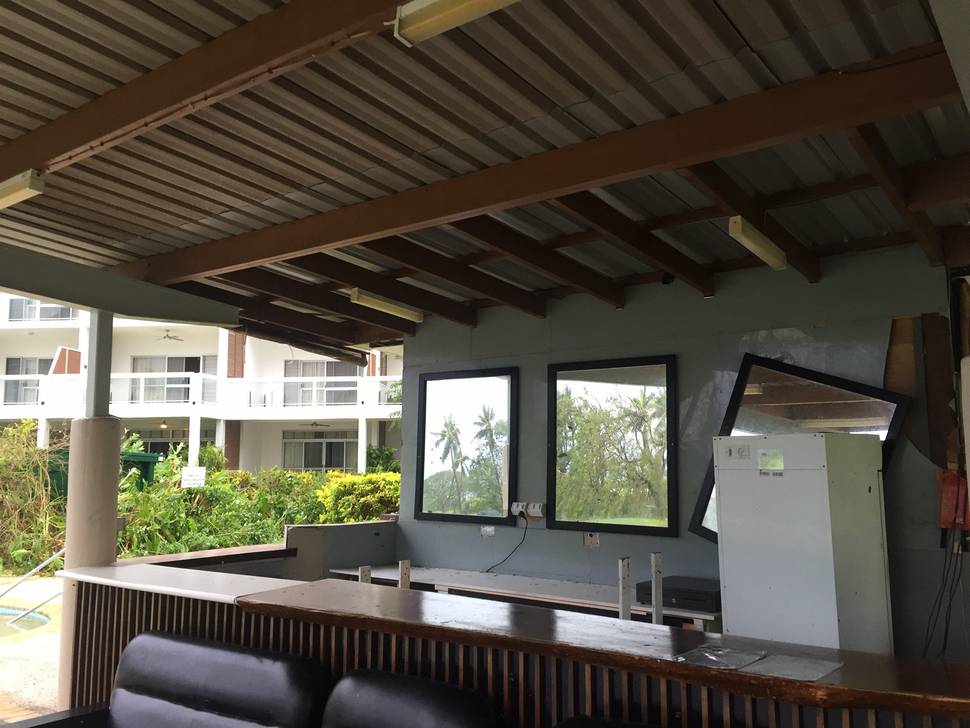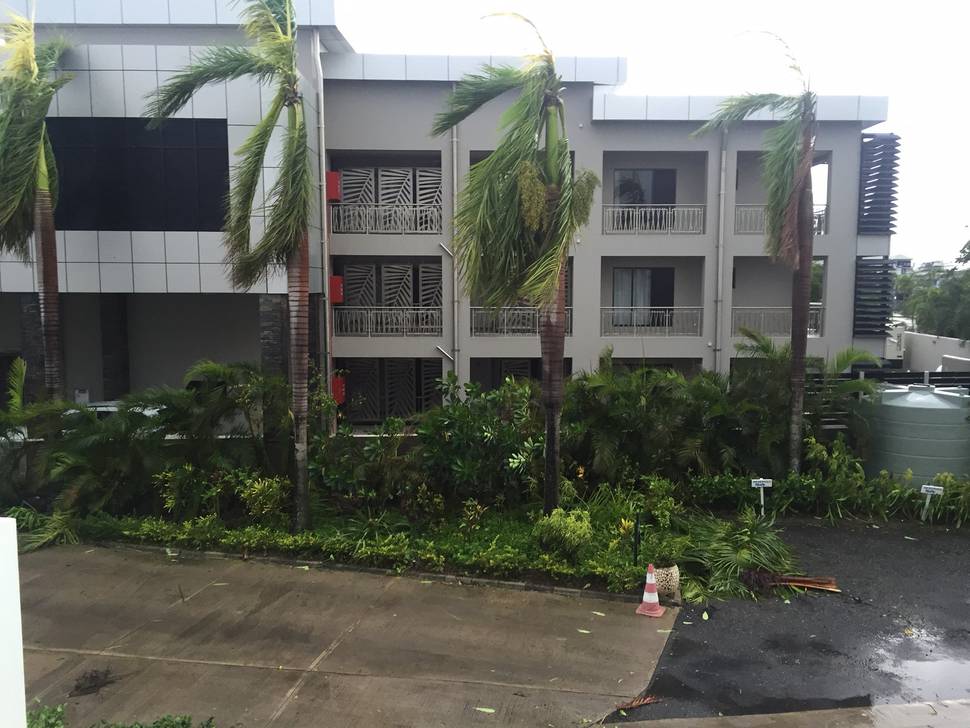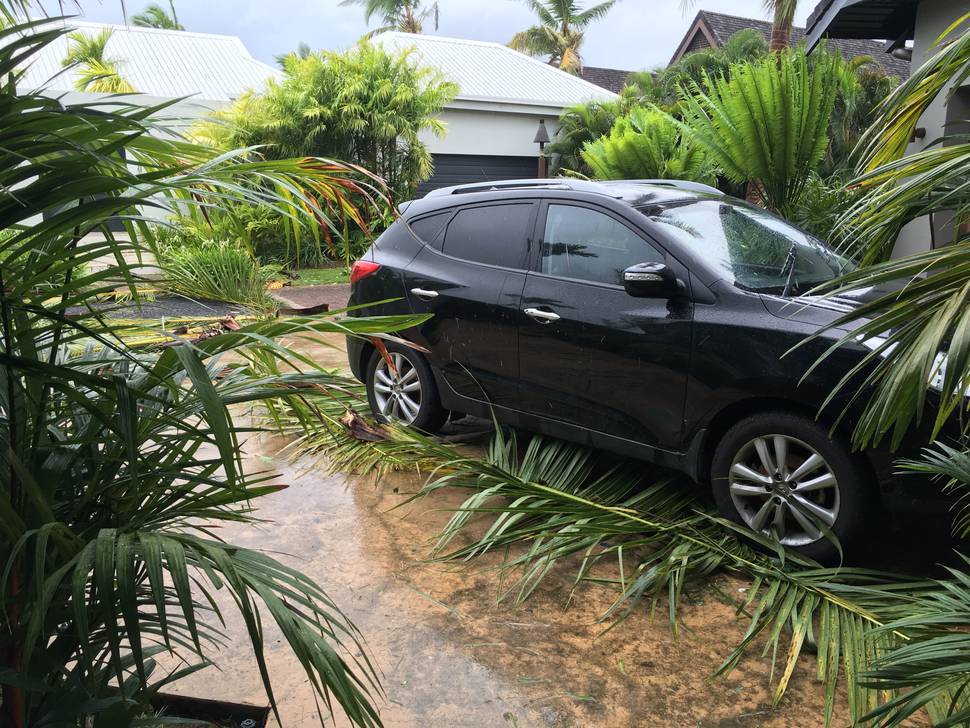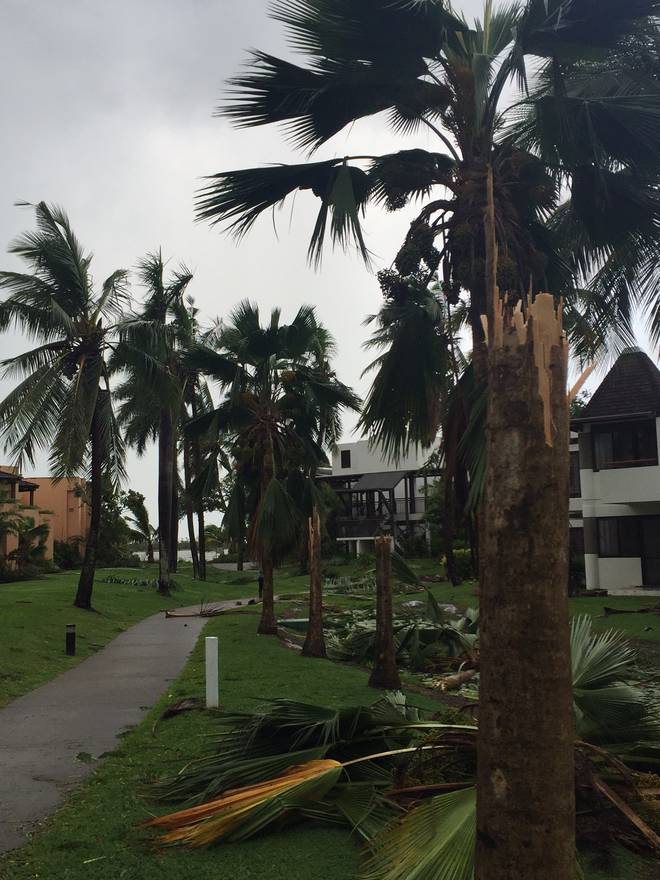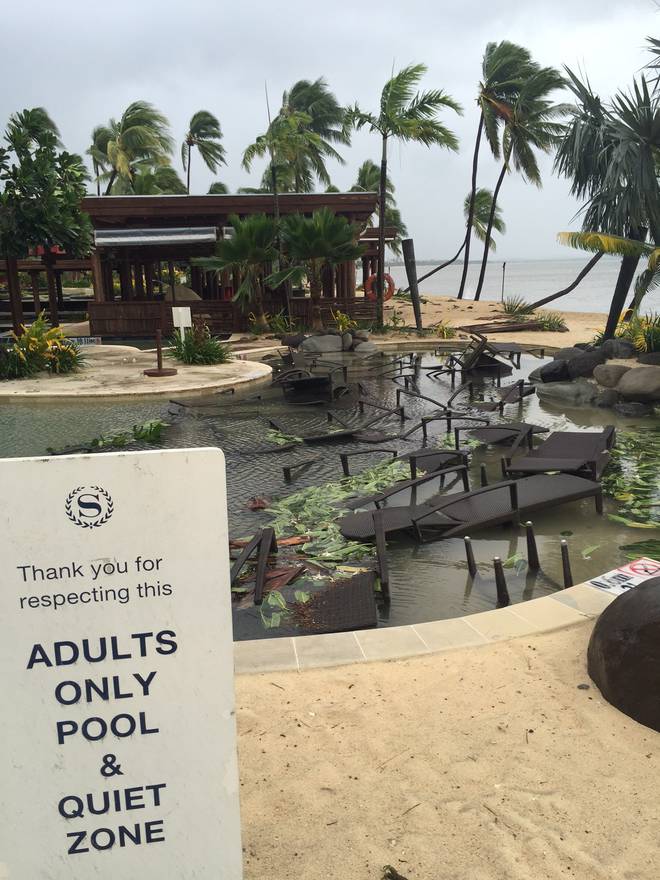 The family, and several neighbours, are now living there while they work out what to do.
As the Herald spoke to Mr Fong, a large gust of wind swept through, lifting sheets of roof iron from a shed and sending it flying. His brother managed to grab an end of it and pull it back it before it tore through a line where the few clothes the family salvaged were drying.
From the church small children peer out of the window. They were shaken, said Mr Fong, and it took a few days to calm them down and reassure them that the worst was over.
"We are just so lucky that no one was hurt. It was so dangerous," he said.
Like many, the Fong family are in desperate need of supplies.
"We ran out of food yesterday. We managed to get to the store and get some things and we had some rain water. All of our food is gone," Mr Fong said Devastatingly, food that the family had stored in the house was spread across the property. Bananas, yams and other fruit lie in the muddy wreckage and chickens peck at grains that spilled onto what was the kitchen floor.
Mr Fong said what they have lost is nothing compared to what could have happened.
"Everyone here is alive. We just hope that some help comes soon," he said.
"We will try and rebuild. We are saving all of the wood and tin we have left and we will rebuild if we can."
A few minutes south of Mr Fong's home, heading towards Lautoka and Nadi, the destruction of Cyclone Winston is plain to see.
Water tanks lie in ditches, towering trees are split in half at the trunk and swept to precarious angles, homes are without roofs and the roadsides are lined with branches.
The power is still out for much of this area and lines are down, some on the road where locals have to tiptoe in and around them to get past.
Parts of the road are flooded and whole sections of fence - wooden posts attached to iron sheets are all over the place, lying where Winston dumped them.
The locals are doing what they can to start the clean-up. One man in Lautoka marches up and down with a wheelbarrow, removing debris from the front of his house. Women in houses all along the main highway north are hanging wet clothes, rugs and blankets to dry.
Life is going on in Viti Levu, but it's a struggle.