As president of the Australian Human Rights Commission, Gillian Triggs represents the nation's conscience. And when our conscience pricks, it's not always welcome.
A distinguished international lawyer, Professor Triggs is finding herself exceedingly unwelcome, at least in government circles. Tony Abbott and senior ministers have repeatedly urged her to resign, accusing her of anti-Coalition bias and of politicising issues such as children in detention.
The criticism has reached a crescendo in the past week, with the Immigration Minister, Peter Dutton, branding Triggs a "complete disgrace" for supposedly linking the turning back of asylum-seeker boats with Indonesia's execution of two convicted Australian drug smugglers.
Triggs, though, is standing firm. She told ABC radio yesterday that she had no intention of resigning - adding that "to succumb to these highly personalised responses to the work of the Commission" would undermine its independence.
A past dean of Sydney University's Law School and former professional ballerina, British-born Triggs has been on a collision course with the Coalition almost since it was elected. She opposed, mostly, the damaging and divisive attempts by the Attorney-General, George Brandis, to water down the Racial Discrimination Act.
However, it has been in the realm of asylum-seeker policy that she has chiefly drawn the Government's ire, prompting attacks of such persistence and ferocity that the UN's Special Rapporteur on the situation of human rights defenders, Michel Forst, asked ministers to desist.
The lightning rod was a Human Rights Commission report in February on children in immigration detention, which detailed more than 300 incidents of actual or threatened self-harm, 33 alleged sexual assaults and 27 hunger strike cases.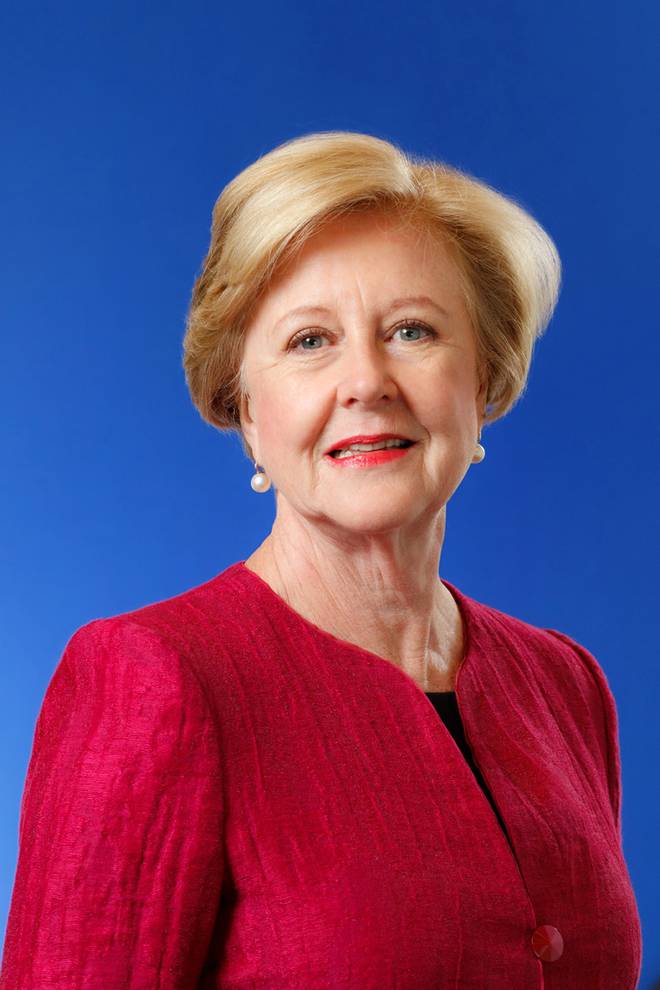 Abbott angrily dismissed the report as a "stitch-up" and a "blatantly partisan, politicised exercise". He said the Commission "should be ashamed of itself".
Brandis asked the 68-year-old to resign and, she alleges, even offered her an alternative "senior legal role". Labor demanded that the Australian Federal Police investigate whether that constituted "corrupt and unlawful conduct". Last month, the AFP dropped the case, saying Triggs did not wish the matter pursued.
Ministers claimed that Triggs, who was appointed by the Gillard Government in 2012, delayed her inquiry into detained children until after the 2013 election. Cooler heads noted that her report was equally critical of the Coalition and Labor.
Ian MacDonald, Liberal chair of a Senate committee scrutinising the report, knew it was biased without even looking at it. "I haven't bothered to read it," he frankly admitted, explaining: "I don't waste my time reading documents that I'm going to take no notice of."
It is not the first time that a government has clashed with the Human Rights Commission, a statutory body established in 1986 to act as, among other things, a watchdog on ministers. Relations, though, are at an all-time low.
Fuelling the anti-Triggs crusade has been the Australian newspaper, which reported last week that she had given a speech linking asylum-seeker policy to the executions in April of "Bali Nine" members Andrew Chan and Myuran Sukumaran.
What Triggs actually said was that, in the light of boats being sent back to Indonesia, was it "any wonder that Indonesia will not engage with us on other issues that we care about, like the death penalty?"
No matter: Brandis and Dutton called her comments "foolish" and "poorly informed".
Brandis declared that he had lost confidence in Triggs (again), while Dutton - incidentally, the only Coalition frontbencher to absent himself for the 2008 National Apology to the Stolen Generations - accused her of an "outrageous slur" and urged her to consider resigning.
Dutton's predecessor as Immigration Minister, Scott Morrison, demanded that she apologise to the families of Chan and Sukumaran.
In a statement, Triggs reiterated that she had been referring to "the future need to work diplomatically to reach agreement on ending the death penalty in the region".
There is, of course, a wider political agenda at play here. Neither Abbott nor his ministers have made any secret of their contempt for the Human Rights Commission.
Last year, in what they no doubt considered an act of Machiavellian cunning, they appointed Tim Wilson, former policy director of the free-market Institute of Public Affairs, to the Commission. Wilson had called for the body to be scrapped.
Now, though, he is among those publicly defending Triggs.
Others say she is simply doing her job of defending human rights "without fear or favour", and have condemned the Government for trying to hound her out of office.
Brian Burdekin, Australia's first federal Human Rights Commissioner, said this week that the Government appeared to be waging "an orchestrated campaign ... to denigrate ... destabilise or even destroy an independent commission".
Triggs seems determined to face down the attacks and serve out her full five-year term. Last week, she criticised the Government for "unseemly haste" in introducing counter-terrorism laws likely to have a "chilling effect" on freedom of speech and the press.
Last night, she was due to deliver another robust speech, warning that planned legislation to empower the Immigration Minister to strip terrorism suspects of Australian citizenship constituted an "overreach of executive power". That will probably spark another flurry of indignation. Triggs told the ABC yesterday that while she was "reasonably tough", the attacks were "damaging in the sense that it's not about me, it's about the work we're doing".