"We have been to hell and back," says tycoon's ex-wife as she consoles their children over his shock death
He was the multimillionaire who left the High Court in handcuffs after Britain's most acrimonious divorce battle.
But the dramatic life of Scot Young has ended in tragedy after it emerged he has died after plummeting four storeys from the window of his luxury London penthouse and impaling himself on iron railings.
Young suffered horrific injuries after falling 18 metres from the window of his 3 million pound (NZ$6 million) rented home in Marylebone on Monday.
Read more: I'll settle for $582m, says former wife of UK tycoon
Metropolitan Police said the death of the bankrupt property tycoon was not being treated as suspicious.
The 52 year-old's apparent suicide comes a year after he was jailed for six months at the conclusion of a bitter High Court divorce battle with his ex-wife for refusing to reveal details of his wealth.
Michelle Young, 49, won a 20 million pound (NZ$40.3 million) payout after a six-year courtroom fight, but declared the sum a "disgrace".
She insisted her ex-husband, who built a substantial property empire, was a "fixer for the super-rich" and worth at least 2 billion pounds (NZ$4 billion).
A judge ruled he had hidden 45 million pounds (NZ$90.6 million) from the court. Ms Young also disclosed that her ex-husband had previously attempted suicide during their court battle and had been checked into the Priory Clinic in London for treatment.
Ms Young, consoling the couple's two daughters yesterday after hearing the news of her ex-husband's death, said: "We have been to hell and back."
Divorce lawyers said Ms Young still faced significant litigation if she wished to recover further assets from her husband's estate following his death.
Modest beginnings to millions
The son of a Dundee United footballer, Scot Young rose from a Dundee tenement block to prominence as a property developer and telecoms deal-maker.
He was once said to be worth 400 million pounds (NZ$807 million) and travelled the world by private jet.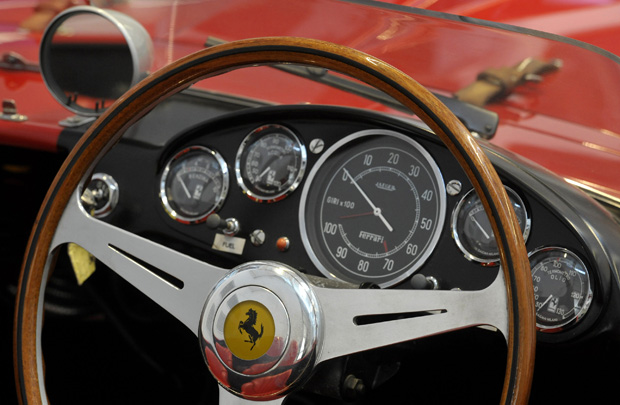 British tycoon Scot Young drove a Ferrari and entertained at lavish properties. Photo / AP
Mr Young's rise began after he met Michelle in 1989 and tapped into her businessman father's connections. The couple entertained at lavish properties, including a 21 million pound nine-bedroom mansion in Oxfordshire and a 6 million pound beach house in Florida.
The weekly shopping was delivered to the front door directly from Harrods.
Scot bought Michelle 1 million pounds in Graff jewellery for her 40th birthday.
Their friends included the Topshop billionaire Sir Philip Green and the couple spent 5000 pounds on meals and enjoyed holidays on a 3 million pound yacht, moored in Monaco.
Bitter divorce and financial woes
At the end of 2006, they separated after 11 years of marriage and a bitter battle over money began.
Ms Young claimed half his assets, claiming that he was worth "a few billion pounds at least". But he claimed to have lost all his money in a "financial meltdown".
The collapse of a 2 billion pound property deal in Moscow had left Mr Young with debts of 30 million pounds, he claimed, and he was unable to make the payments.
He was ordered to pay his ex-wife 27,500 pounds a month to cover rent and school fees for their two daughters but claimed he could not meet the demands.
In 2009, Mr Young was given a six-month suspended sentence for contempt of court for refusing to reveal details of his wealth.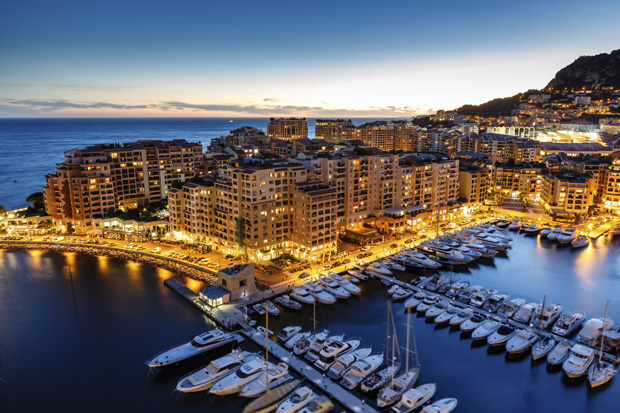 Scot Young holidayed on 3 million pound yacht moored in Monaco. Photo / Thinkstock
He allegedly continued to lead an opulent lifestyle - living at an address in London's Knightsbridge, dining at the best restaurants, acquiring a new supermodel girlfriend, 31-year-old Noelle Reno, and driving a Ferrari.
After six years of litigation, the judge assessed Mr Young was worth 40 million pounds and said Ms Young was entitled to half that sum.
He said Mr Young might have hidden assets offshore, which may never be repatriated, and with Mr Young declared bankrupt in 2010, Michelle has received nothing of the share due to her.
Health woes and imprisonment
Mr Young's health deteriorated during the court battle. He claimed to have been "harassed" by private detectives and said he had been "detained" in hospital under mental health legislation.
His humiliation appeared complete when he was jailed for six months at the High Court in January 2013 for what the judge called a "flagrant and deliberate" contempt of court after failing to provide details of his assets.
After his release from prison, Scot and Reno appeared together in the reality TV show Ladies of London alongside the supermodel Caprice.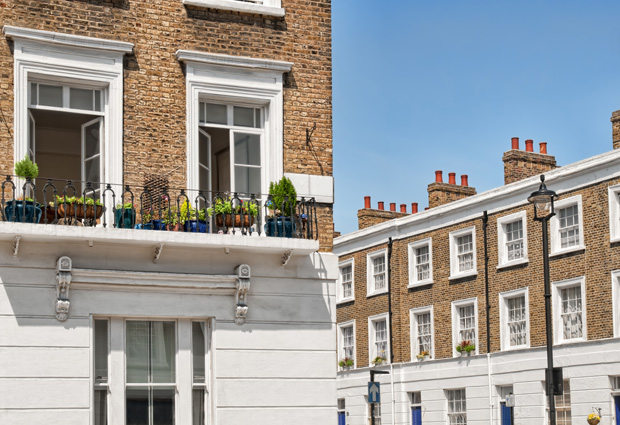 London's Knightsbridge, where Scot Young continued to lead an opulent lifestyle after his bitter divorce. Photo / Thinkstock
The couple shared the penthouse from which Mr Young fell.
Firefighters had to cut through the railings with an angle grinder before the body could be removed.
Gary Sutton 57, who was working nearby when Mr Young fell, said: "It was a horrific scene. The police were visibly shocked - one said it was the worst thing he had seen on the job."
Ms Young told the Evening Standard newspaper: "I am too upset to speak at the moment. I just have to look after my children. It is a very difficult time for us."
A spokesman for Scotland Yard said police were called to Montagu Square at 5.18pm on Monday to reports of a man having "fallen from a fourth-floor window".
One associate said: "We don't know if it was suicide yet."
Friends said Young had forged connections with Russia's criminal underworld before the collapse of the Project Moscow development.
The insolvency trustees Grant Thornton were seeking to unravel Mr Young's financial affairs before his death.
Ms Young is expected to make a financial claim against his estate under the Inheritance Act. But Scot Young may have taken the tangled truth behind his finances to his grave.
- Independent