140 million Americans face sub-zero temperatures while Britain braces for more flood.
Roads are freezing over across the US Midwest as residents brace for a three-day polar blast so cold it could make hypothermia and frostbite set in within minutes.
Temperatures in major centres including Indianapolis and Chicago were today being suppressed by a "polar vortex," - a counterclockwise-rotating pool of cold, dense air that will affect more than half of the continental US throughout Sunday and into Monday and Tuesday (US time).
The forecast is extreme: 25 below zero in Fargo, North Dakota, minus 31 at International Falls, Minnesota, and 15 below in Indianapolis and Chicago.
Wind chills - what it feels like outside when high winds are factored into the temperature - could drop into the negative 50s and 60s. Northeastern Montana was warned Sunday of wind chills up to 59 below zero.
"It's just a dangerous cold," National Weather Service meteorologist Butch Dye in Missouri said.
It hasn't been this cold for almost two decades in many parts of the country.
Frostbite and hypothermia can set in quickly at 15 to 30 below zero.
Despite the dangerous cold, Green Bay Packers fans packed Lambeau Field for Sunday's NFL playoff game against the San Francisco 49ers. It could be among the coldest ever played: It was minus 15 degrees celsius at kickoff.
"We suited up, we brought all the snowboarding gear we use ... and added to it," said 49ers fan Jeff Giardinelli of Fresno California, as he walked across a parking lot with a friend.
"Without the wind, which isn't here yet, we're good. When it gets windy, we'll be ready for it."
Eleven people have died in weather-related incidents in the past week, including a 71-year-old woman with Alzheimer's who wandered from her home in upstate New York and was found frozen to death only 100m away.
The extreme weather began on Friday, with blizzards across the northeast dumping nearly 50cm of snow onto areas around Boston and parts of New York.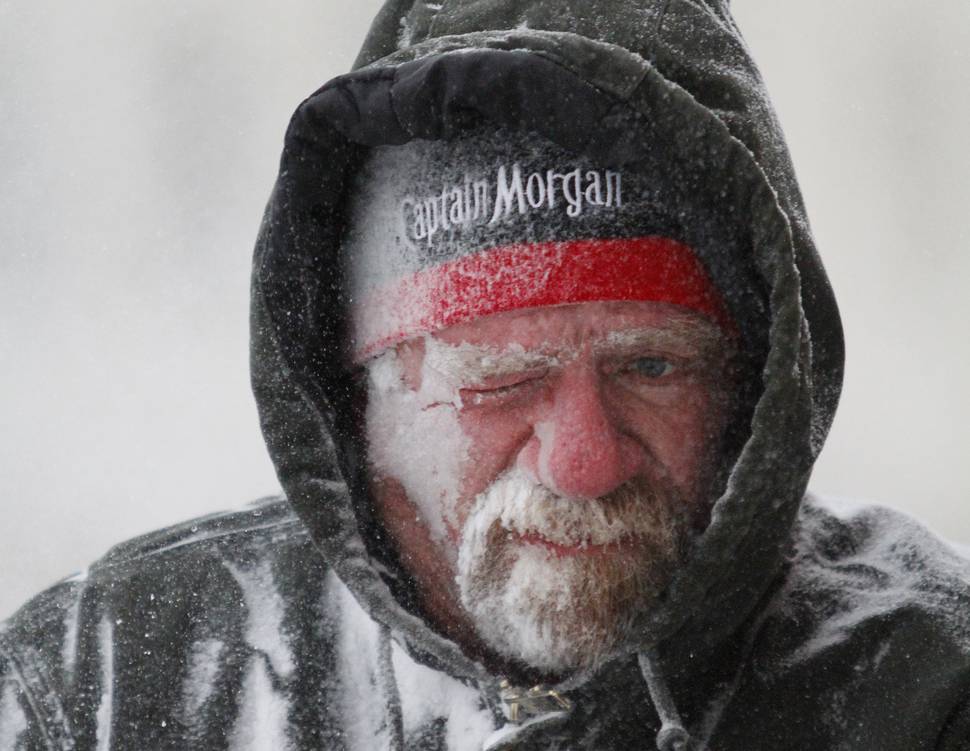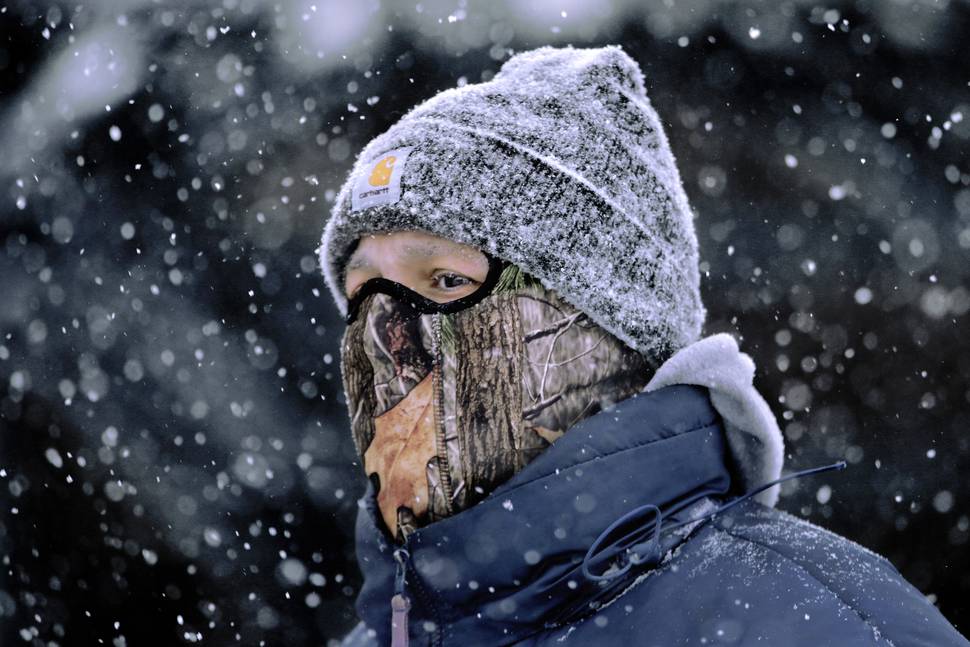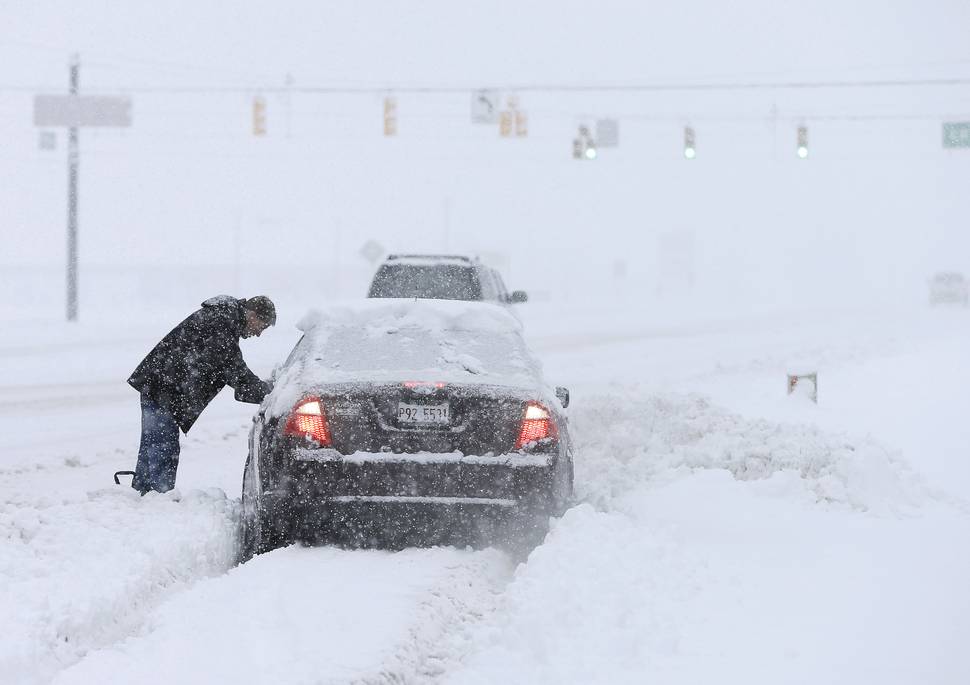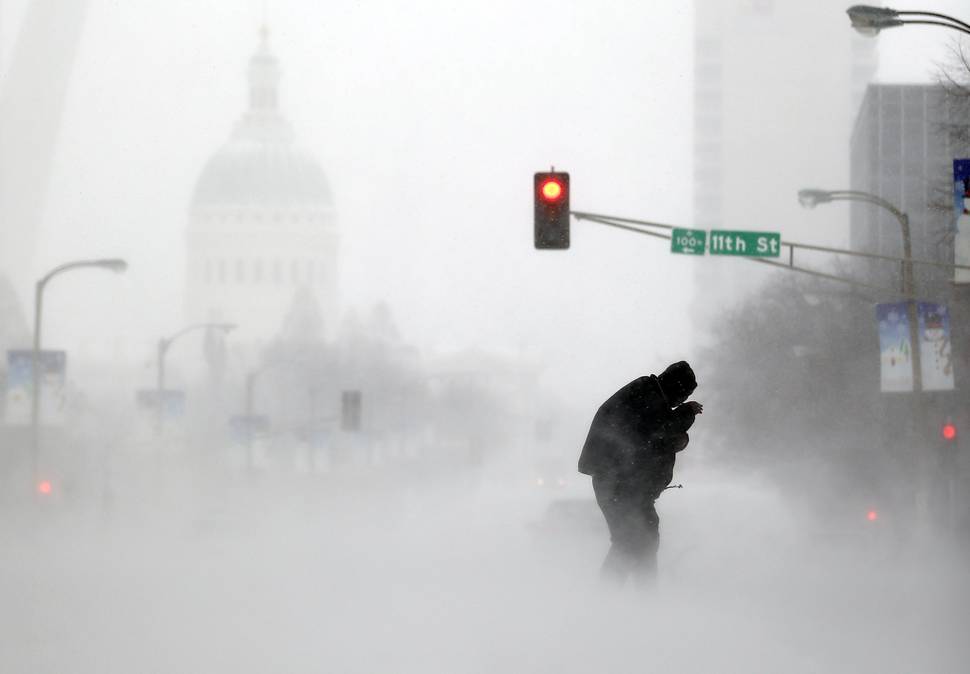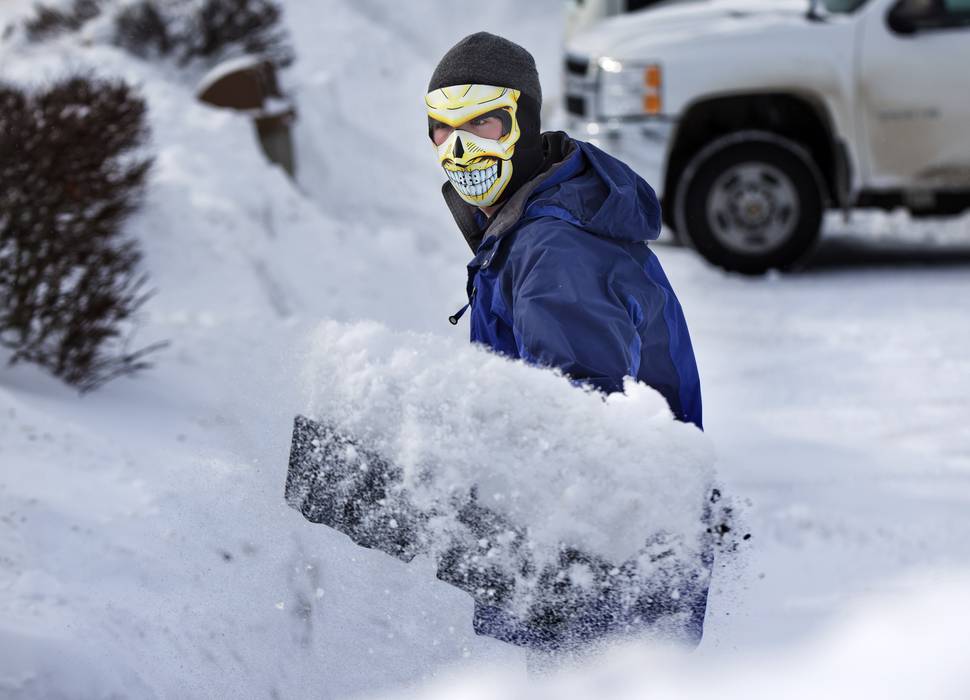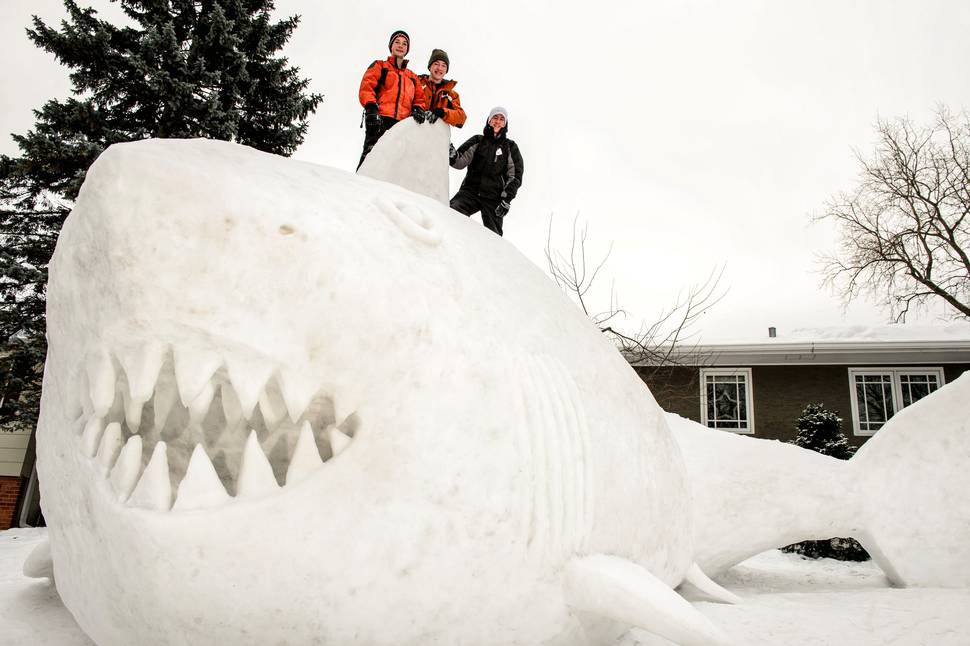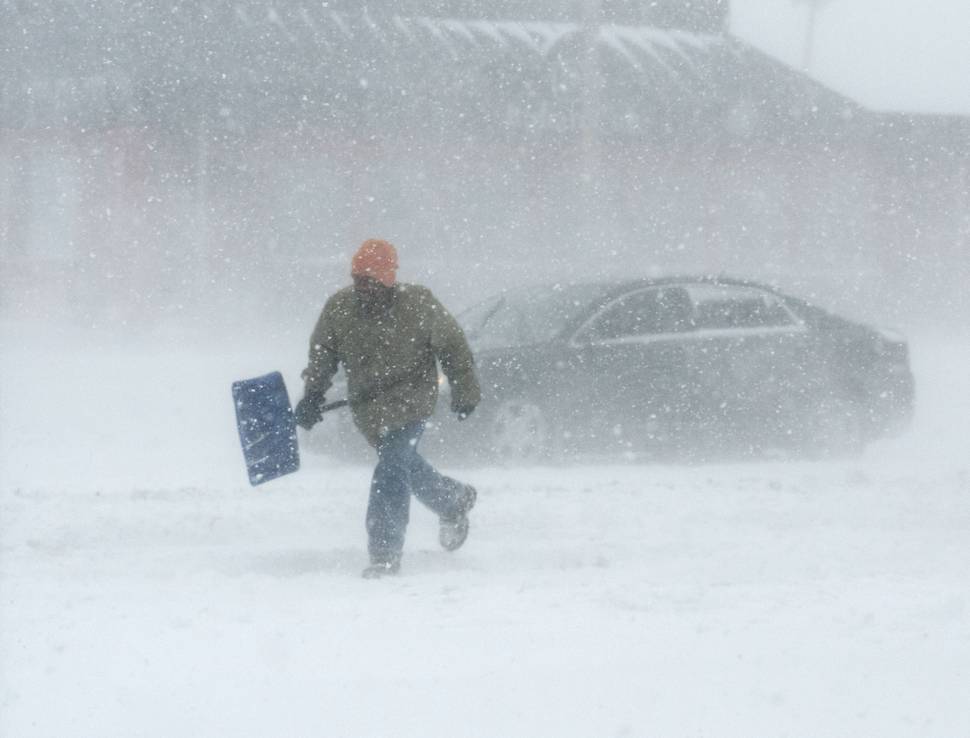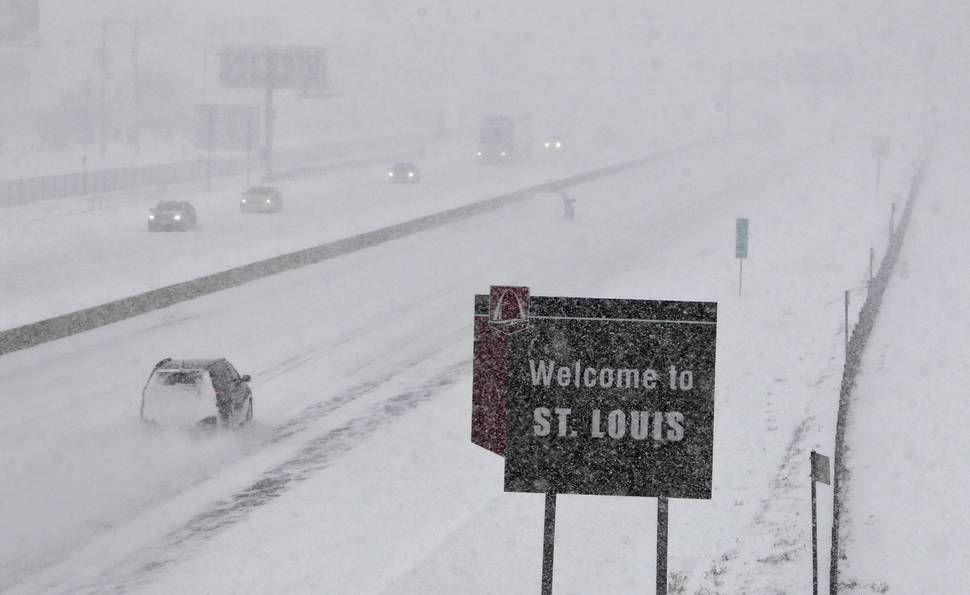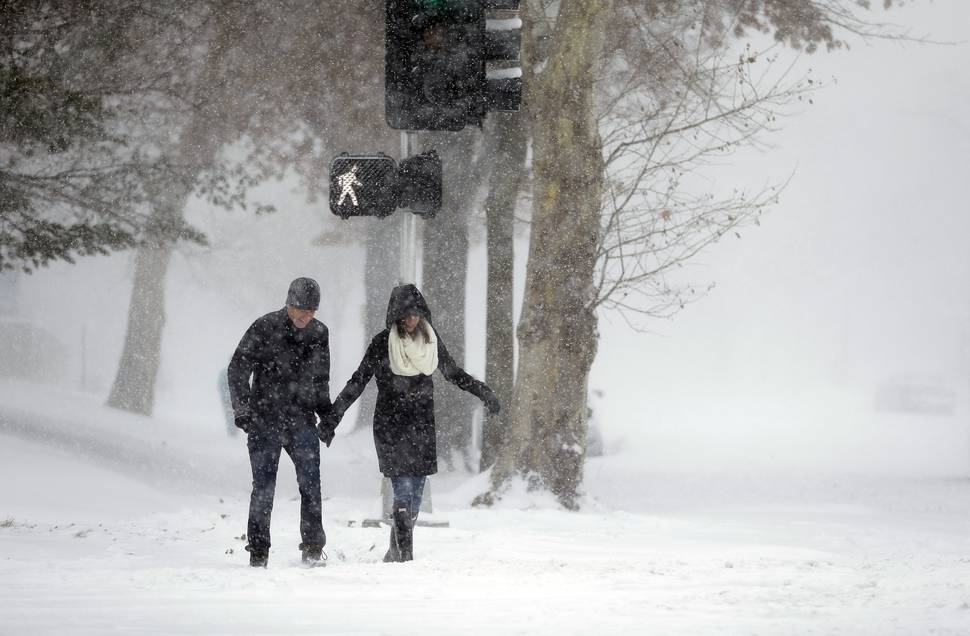 The snow has led to around 4000 flights being cancelled, including many from London to New York. Thousands of stranded passengers were holed up in New York's airports as they waited for conditions to improve.
John F Kennedy Airport ceased operations for more than two hours today because of freezing rain and snow after a Delta Airlines jet from Toronto slid into a snowbank.
None of the 35 people on board were hurt, ABC News said, but at least a dozen people have died in the cold conditions since the turn of the year and travel has been badly disrupted, with thousands of flights canceled or delayed, ensuring a miserable end to the holiday season for some.
Several Midwestern states were walloped by up to a foot of new snow on Sunday.
Five to 9 inches fell in the Chicago area by Sunday afternoon, while the St. Louis area had about a foot of snow and northern Indiana had at least 8 inches. Central Illinois was bracing for 8 to 10 inches, and southern Michigan could see up to 15 inches.
Officials closed several Illinois roadways because of drifting snow, and warned residents to stay inside. Roads in the Midwest were particularly dangerous, and officials in Missouri warned it was too cold for rock salt to be very effective.
Authorities also urged residents to check on elderly and disabled relatives and neighbors.
The real cold is expected later today, when the "polar vortex" of freezing, dense air that has collected at the North Pole reaches the mainland, meeting already frigid conditions.
"All the ingredients are there for a near-record or historic cold outbreak," said Ryan Maue, a meteorologist for Weather Bell. "If you're under 40, you've not seen this stuff before."
Schools across the northern US have been closed for the first part of next week and the state government in North Dakota warned of "life-threatening chills" until Wednesday.
Although the cold spell is expected to pass within days it could leave lingering effects, including freezing over the Great Lakes on the Canadian border, which could exacerbate cold weather for weeks. The cold is expected to drive as far south as Florida, where single-digit temperatures are almost unheard of.
The snow posed an early test for Bill de Blasio, the new mayor of New York City, who took office one day before it arrived. De Blasio, the left-wing successor to Michael Bloomberg, showcased his populist style by shovelling his pavement in front of the cameras.
So far the mayor's response has been well received, with most of New York's major roads quickly cleared. Bloomberg was panned three years ago for his slow response to the snow and for flippantly saying that Broadway theatres were still full as evidence that conditions were not that bad.
The temperatures in Washington will make for a jarring return for President Barack Obama, who has been on holiday for the past two weeks in Hawaii, spending much of his time in Honolulu in shorts on the golf course.
Brutal conditions are expected in Detroit, the bankrupt home of the American motor industry. In its history the city has had only five days where temperatures stayed below freezing all day. Wednesday is expected to add a sixth.
Meanwhile, the flooding that has battered Britain's coastal areas is expected to move inland today after 48 hours in which storms and gale-force winds have left a trail of destruction.
Swathes of southern and western England are at risk from flooding as more heavy rain arrives, with particular warnings issued for Weybridge and Guildford, in Surrey, low-lying parts of Oxford, and parts of Dorset, Hampshire and Wiltshire.
Also at risk are communities along the Severn in Gloucestershire and on the Somerset Levels.
Parts of the northeast coast, including Whitby and South Shields, could also see flooding, while stretches of the south coast, including Portsmouth and Newhaven, are also at risk over the next two days. Environment Agency teams are on standby to deploy extra flood defences in these areas.
The warnings follow two days of bad weather, with storms and high seas wreaking havoc in coastal areas, particularly in Aberystwyth, where debris was strewn across the promenade. Anne McIntosh, the chairwoman of the Commons environmental select committee, described the country as being in the "eye of an emergency".
The army helped to build up flood defences yesterday, with soldiers from 36 Engineer Regiment and 2 Royal Gurkha Rifles helping to fill sandbags in Kent.
Prime Minister David Cameron praised the "great work" of the emergency services and Environment Agency in responding to the latest floods.
Environment Secretary Owen Paterson said he had chaired an emergency meeting of Whitehall departments to ensure preparations were "in hand".
The Environment Agency on Saturday night had 99 flood warnings in place, meaning immediate action is required to protect life and property, with a further 254 flood alerts covering much of England and Wales.
Forecasters said there would be little respite over the next few days, with deluges and gusting wind predicted to continue, and floodwaters rising further as the heavy rain falls on already saturated ground.
The Met Office has issued warnings of heavy rain in the south of England, and snow and sleet could affect parts of Scotland, the Borders, Cumbria and Northumberland.
Winds will gust up to 80km/h, whipping up already high tides and waves into strong storm surges.