Karen Wright's story is ground-breaking in more ways than one.
The Whanganui woman is believed to have been the second New Zealand multiple sclerosis (MS) sufferer to have undergone stem cell treatment abroad.
The foreign medical centre where she received the treatment had never performed the procedure on an MS patient before.
In fact, MS was a condition unheard of to health professionals in that country.
"People just don't get MS here," she was told.
Yet one in every 1500 New Zealanders suffer from the disease and stem cell treatment is not only not available here but it's not a given option by national health professionals.
In 2005, Karen was diagnosed with primary progressive MS, she was 41 years old.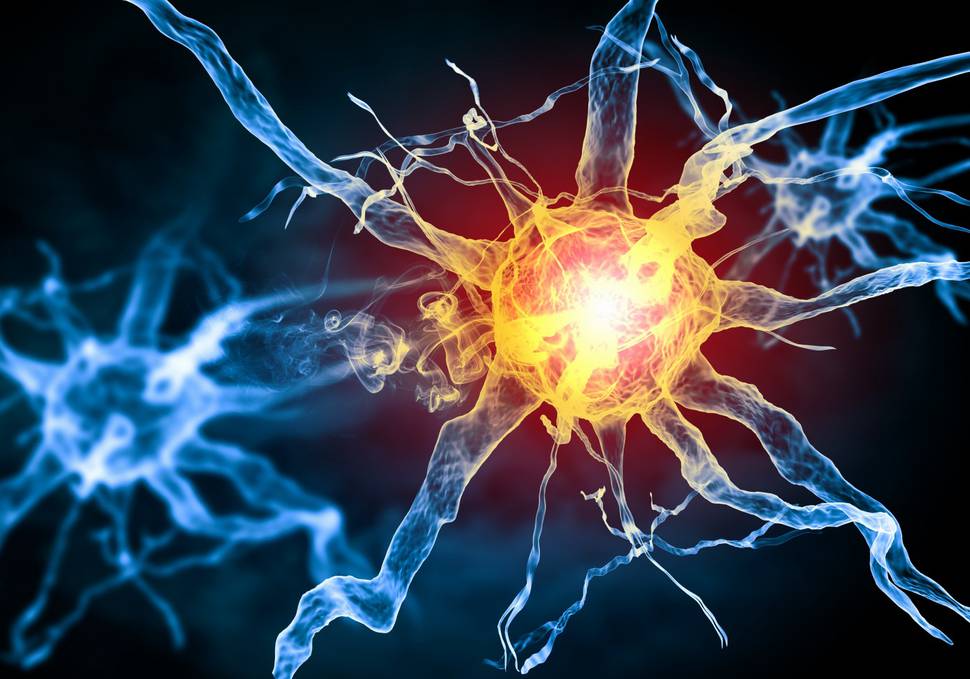 She was told drugs would not be effective because she had the rare type of MS and it was only a matter of time before she would slowly deteriorate.
MS basically affects anything the brain controls and there is no cure, she was told.
Before Karen was diagnosed she had developed what she calls her "silly walk".
"I fought my silly walk for years, I just put it down to an injury. I had to start thinking about putting my foot up and down again."
Eight years after Karen was diagnosed, her condition had started to take its toll. She could no longer walk without the guidance of her stick, day-to-day chores were becoming a constant battle and sadly the artist was forced to put down her paintbrush.
Then one night Karen and her husband Terry were channel surfing when a 60 minute documentary caught their attention.
The documentary featured an Australian woman whose MS was cured after she endured a radical treatment called Hematopoietic stem cell transplantation (HSCT) in Russia.
Naturally, Terry started to do a bit of research when he came across a Facebook page built to network MS sufferers around the world.
"Russia seemed to be the most popular place and the hub with the most experience, so we started there."
However, there was a two and half year waiting list after the 60 minute documentary aired in Australia and New Zealand.
"All the established facilities that performed HSCT for MS had waiting lists years long so I began scouring the internet for any medical facility that had experience in similar protocols," Terry said.
The treatment is the same procedure used for leukaemia cancer patients.
He said they approached a medical centre in Manila, in the Philippines, that had never performed HSCT on MS patients before but had the facilities to do it.
"We were lucky to connect with a doctor over there who agreed to do it and then it was just a matter of weaving through the red tape."
It wasn't an easy process, they had to go through ethical committees, various health departments, they needed to get accreditation for the laboratory and then there was the battle with the neurologists.
But for Karen it was "no chance or some chance" so they kept fighting.
"It was almost a year that it got pushed out, when I eventually said right we have booked a ticket and she will be there on this date."
Karen was flown over with her mum and sister while Terry and their 19-year-old son manned the fort at home.
It was a seven week process split into four stages. First, she endured a mild form of chemotherapy where stem cells were mobilised from the bone marrow to the blood.
They collected around 4 million stem cells which were reintroduced into the body at a later stage.
The stem cells were then withdrawn from the blood and that process is called apheresis.
Then her immune system was killed off with heavier doses of chemotherapy. She was left with no immune system for a couple of weeks. During this time patients become very susceptible to infection and that's when the facility needs to ensure absolute cleanliness.
Finally the stem cells are reintroduced to the body and that kick starts the immune system again.
It's been nearly four years since Karen received the treatment. Although she has not been cured of her condition, it has not progressed further.
"The unfortunate thing is, if she had got the stem cell treatment when she was first diagnosed she would have been far better off but we didn't even know it was an option," Terry said.
"In saying that if she hadn't got the treatment at all, there is a good chance she would be in a wheelchair."
So, why then is the treatment not available in New Zealand?
One of New Zealand's leading MS researchers, Dr Anne La Flamme, said no research on HSCT, that she knew of, had been done in New Zealand.
"You need to have a large enough population to support that research. To hold a trial in New Zealand alone, I don't think there would be enough MS patients that would chose that as their way to go."
On a global scale, FDA trials were currently taking place in America. In England and Australia the treatment is being offered on a trial basis but under strict selection.
Medical centres in Mexico, Singapore, Germany, Russia and now the Philippines have established protocol set up to offer the treatment.
Dr La Flamme said as the trials go on then it will allow people to make those decisions better and for neurologists to advise that it is an option but these are the risks.
"We have the facilities and the know-how to do the treatment but it's about finding the best protocol and how to best apply it specifically to MS patients in New Zealand."
She said although it seemed to be the most effective treatment for MS patients, it was also the most risky and the long-term effects had not yet been tested.
"Getting rid of your immune system comes with a raft of problems. It has shown more benefits for the relapsing and remitting type because the immunity cells affected were still outside the brain but for progressive type the cells were already entering the brain and therefore the treatment has less impact."
In 2002 a study of 85 patients with progressive MS treated with HSCT documented seven deaths in the group - a mortality rate of about 8 per cent.
However, a 2017 study gave a mortality rate of about 2 per cent and showed significant benefit against MS progression.
Last year, the Multiple Sclerosis Society of New Zealand changed its standpoint on HSCT after success stories had been reported from the UK and Australia.
In November last year, society vice-president Neil Woodhams said the society supported the use of this treatment within a clinical trial setting under established international protocols.
"Current research shows that HSCT is a viable treatment option for people with MS who are early in their disease course, with highly active relapsing MS and have tried and failed at least one, if not two of the treatments funded by Pharmac," Woodhams said.
Overseas treatment cost between $70,000 to $90,000.
Last month the Chronicle featured another Whanganui woman, Briar Novis, with MS who will undergo HSCT in Russia in August.
In the last two years there has been a handful of success stories of New Zealanders with MS getting the treatment abroad and being cured.
About MS:
• MS is a disease of the central nervous system
• MS affects 2.3 million people worldwide and 4000 people in New Zealand
• There are two types of MS; relapsing and remitting (R&R) MS and primary progressive MS. R&R means patients begin with periodic attacks that come on suddenly but then resolve. Eventually about half of those patients will go onto the progressive stage - in this stage you don't have discrete attacks, it's just a progressive accumulation of disability.
• More women than men have MS, with a global ratio of three women to one man
• Diagnosis of MS is generally between 20 and 40, although onset may be earlier
• MS attacks the nervous system. Symptoms can include sight loss, pain, fatigue, incontinence and disability