The Army bomb squad was called to Masterton yesterday to investigate the discovery of a World War I bomb in the attic of a Queen St shop.
Neighbouring shopkeepers were told at noon to vacate their stores and move away from the area while the bomb disposal team dealt with the find, which turned out not to be a live round.
It was identified as an 18-pound shrapnel ordnance.
Police Senior Sergeant Mike Sutton said it was a common type of bomb in WWI: "It's filled with shrapnel. It gets fired, it's set on a timer and then it explodes. One of the businesses was having a bit of a tidy-up and found an old World War I-era bomb, which had been in the family for sometime but that they had forgotten about."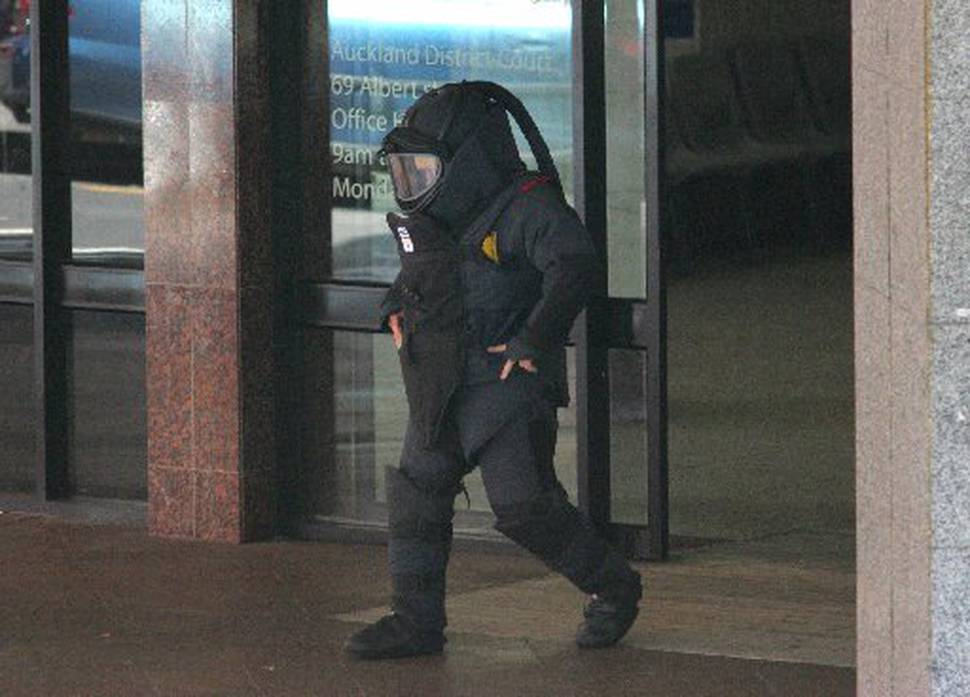 Police cordoned off Nicol Jewellers, where the bomb was found, and evacuated the two shops on either side, Chan's Restaurant and Perfect Nails and Beauty.
A staff member from Chan's Restaurant, who wished to be named only as Shanon, said three policemen had entered the shop and ordered it to be shut.
"They got us outside. We had to turn everything off, and the stress was on the word 'immediately'. Turned out it was a bomb next door."
Shanon said the authorities seemed quite relaxed, but it was still "shocking, I guess, to be told there's a bomb".
"Obviously it's not a modern-day bomb, it was one that has been kept for generations. As it turned out, it was a WWI bomb the grandfather of the owner next door had put in the shop, apparently - that's what we were told by the policeman."
Perfect Nails and Beauty owner Linh Khong said the scare had made her feel a bit nervous, while staff from Magie B's Hair Team, across the road, weren't told about the bomb scare and assumed the activity was related to a theft.
Emergency services were on standby during the incident, which was over by 1.30pm.