New Orleans' celebrated hotel has but one birthday wish as it turns 125 this year.
It wants its guests to return all the stuff they stole.
General manager Tod Chambers of the Roosevelt Waldorf Astoria has been running an amnesty for guests to return objects taken from the historic hotel. No questions asked.
"Through the generations that this hotel has been here, we've welcomed millions and millions of guests," Chambers told Travel and Leisure.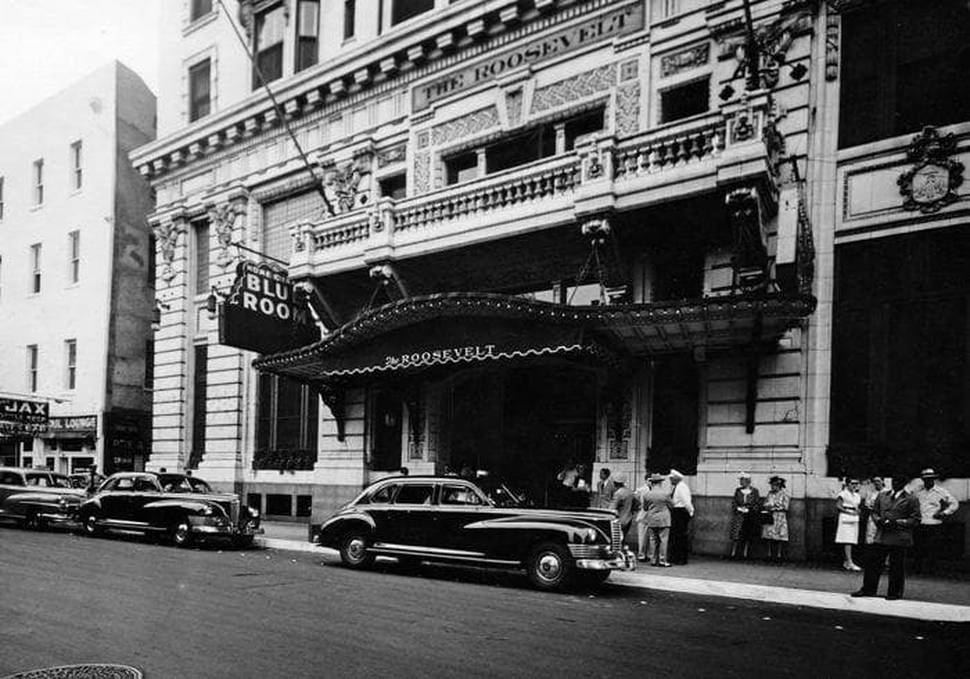 "Oftentimes those guests have chosen to take something to remember the hotel by when they leave. In conjunction with celebrating the hotel's 125th anniversary, we thought it would be a great time to reach out to those millions of guests, potentially, and say we'd love to have some of those items back"
So far a bar table, a fan and a concrete statue have all been recovered.
To encourage sticky-fingered guests to return mementos they have been running a special promotion.

Not only is the hotel willing to look the other way, but guests returning stolen goods will be entered into a draw for a seven-night stay in the presidential suite.

Along with the week's holiday the Roosevelt will be putting on private dinners and a few special events throughout the city, too.
The stay in the Roosevelt Way establishment would come to more than $15000 (NZ $21000).
Sounds like a real steal!
Opening in 1893 the Grunewald Hotel, as it was called then, has welcomed more than 1 million guests.
The only time the hotel 'went dark' was for a two year restoration in 2005 following Hurricane Katrina.
It has been in the hands of the current owners since then, and they wish to start rebuilding a collection of the hotel's artefacts.
125 years of almost continual operation later, and the hotel is still standing.
To enter the draw guests can return any filched souvenir from the past five quarter centuries. It could be a doorknob or a matchbook. As long as you can prove it came from the Roosevelt, you're in to win.
Whole dinner services of crockery and eating irons have been returned so far as well as a fan dating back to its days as the Grunewald.
When asked what the strangest return had been Chambers had a story of a concrete statue that wound up back in the hotel foyer.
"During a renovation period, there were concrete statues in front of the hotel," Chambers told Travel and Leisure. "Somebody bought one of those statues at auction, and they sent us a picture of it this week."
The one thing that is still sorely missing is the door from the hotel's supper theatre, the Blue Room.
A piece of history, the door was signed by performers including Frank Sinatra, Ray Charles, and Louis Armstrong. However, after Katrina the door skipped town and the hotel would like to see it back.
"Someone's got it. We want it back."
Kleptomaniacs, beware! You've only got until July 1, 2019 to return your ill-gotten gains.
That is if you want a free holiday on the Roosevelt.