Barcelona's basilica and world-famous landmark has agreed to pay city authorities 36 million euros ($60 million) after going without a building permit for over a century.
The spectacular Sagrada Familia basilica was designed by the architect Antoni Gaudí and gained Unesco world heritage status in 2005. However, the famous church which is still under construction has gone 130 years of work without permission.
Construction started on the basilica in 1882.
Ada Colau, Barcelona's mayor said the deal was an historic agreement.
The basilica is due to pay the money back over the next 10 years and will be used to improve public transport around the area neighbouring the monument.
This coincides with the expected finish date of the project in 2026, one hundred years after Gaudi was run down and killed by a Barcelona Tram.
A statement on the Sagrada Familia's website said that the new agreement will allow the "Junta Constructora to contribute financially to urbanisation, mobility and maintenance of its surroundings."
The building in progress receives 4.5 million paying visitors each year, and an estimated 20 million just take a picture and marvel at the design from the outside.
However, there is more to architectural Barcelona than the world's most famous building site.
Barcelona: 'Building sights'
Arc de Triomf
Unveiled by architect Josep Vilaseca I Casanovas, the arch was built to mark the 1888 Barcelona World Fair. Like its fellow triumphal arcs in Paris and London, Casanovas' arch is suitably Catalonian and Gothic.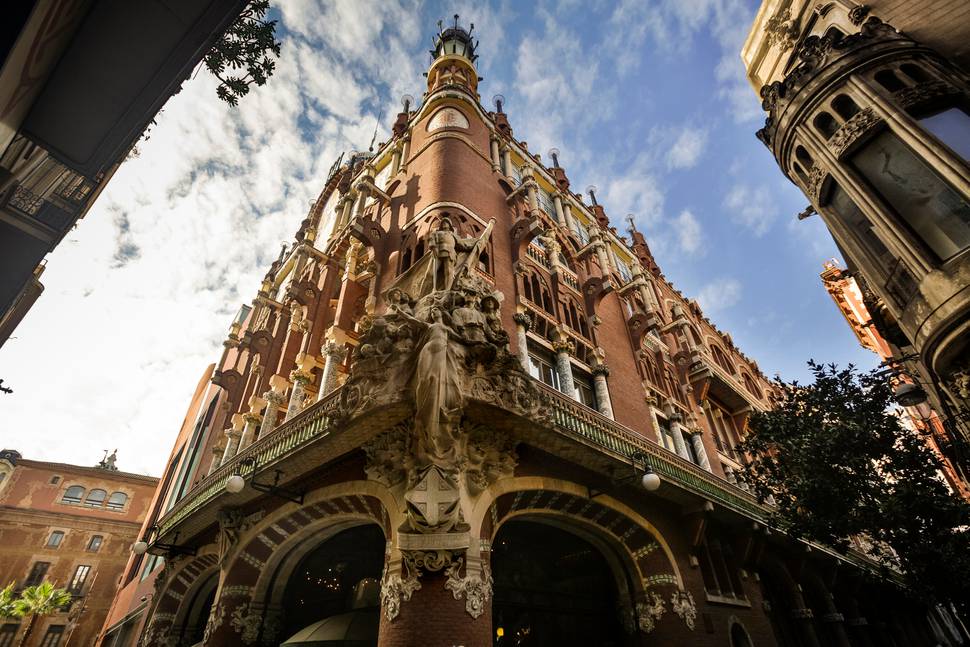 Palau de la Música Catalana
The Catalonian music hall is as ornate and melodious on the outside as it is on the inside. Built in the modernist style of 1908, it's a short walk from the cathedral.
More Gaudi Casa Mila and Palau Guell
The architect of Sagrada Familia's influence is everywhere - and the stuff he built while living is even more remarkable. The Art Nouveau Palau Guell is full of characterful turrets while the 1912 modernist house of Casa Mila or 'La Pedrera' looks like it was built from molten rock.