Tourists visiting a brand new country often want to immerse themselves in the local culture.
But for the people living there, seeing visitors exploring their towns, cities and landscapes can be a cringe-worthy experience, as locals have been revealing on an internet thread, MailOnline reports.
They've been complaining about tourists climbing mountains wearing flip-flops, taking selfies on open-top tour buses and asking when the fjords open.
The gripes were expressed on Quora in response to the question 'What are some of the most cringe-worthy things that tourists do in your country?' - with Annalise Schulman one of the contributors.
She revealed she cringes every time she sees tourists on open-top sightseeing buses in San Francisco, where she lives.
She explained: "It's a gorgeous city, full of beautiful trees and gorgeous ocean-side cliffs and cute Victorian houses.
"So why, oh why, would you ever decide to plop yourself down in one of those garishly hideous double decker tourist buses to take photos of being stuck in traffic?
"I'll be honest with you folks, everyone who sees you dangling off the top of those things with your selfie sticks inwardly cringes."
While Jennie Carping, who lives near Mount Rushmore, says she cringes when she sees travellers getting too close to wild animals.
She said: "Signs warn visitors that bison are dangerous, do not approach, one must not feed wildlife, one must not touch prairie dogs as they spread the plague, and to stay on designated trails and roads.
"I swear, if I have to read about another tourist who thinks they need a selfie with a bison and ends up getting gored..."
And Sean Quinn added that he winces at some visitors' table manners when in the US.
He explained: "I know I stated that I won't cringe if you eat with your hands in your country, but pizza is never meant to be eaten with a fork."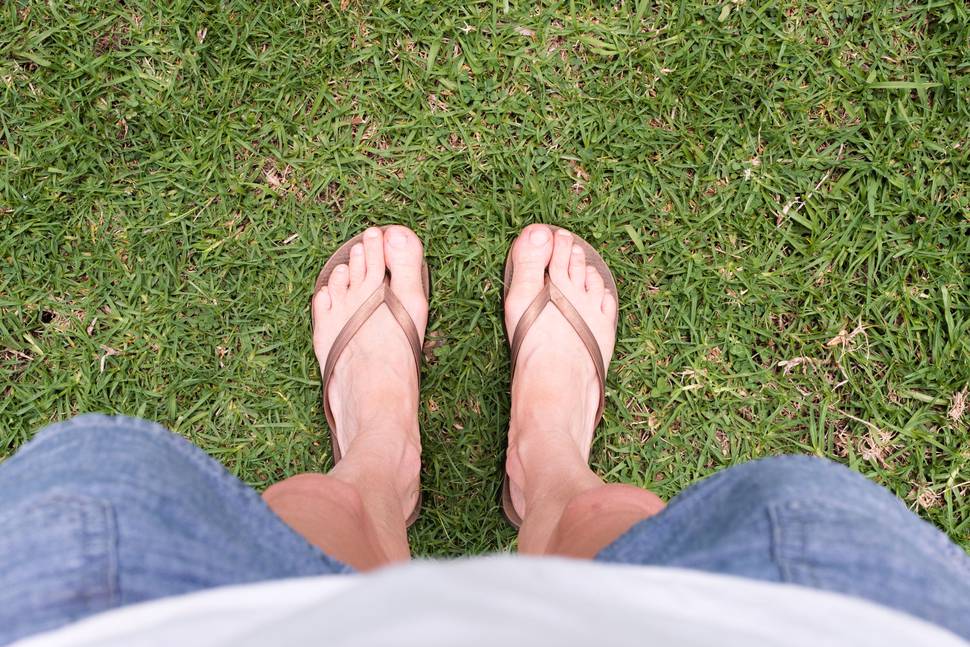 Visiting a country's natural wonders is also top of many tourists' to-do lists but Croatian Maja Burazin explained that if you're going to do it, at least wear appropriate shoes. Especially if you're climbing a mountain.
He said: "Many people wearing flip flops head to popular mountains and end up being rescued by the Croatian Mountain Rescue Service.
"Flip flops are usually worn on the beaches, so, instead of changing shoes, tourists often try to see how skillful they are at hiking in flip flops, after having spent the first part of the day on the beach.
"Some of them are skillful indeed, but some tourists break a leg, end up being lost, dehydrated or starved."
And people visiting Banff National Park in Canada and creating 'bear jams' is what makes Tam McTavish cringe.
He explained: "This is such a prevalent problem it gets its own name. There are normally a couple of these a day. And I get the excitement of seeing a bear. They are rare majestic creatures.
"But these traffic jams are huge safety concerns. In their excitement people will run across the road not looking, park on corners where the speed limit is 70km/h."
While for Havard Holand in Norway, he says he cringes when he hears tourists ask questions such as "When do the Fjords open? And do they close at night?"
In London, Patrick Walsh says he always feel embarrassed seeing tourists crowding around the Queen's Guard protecting Buckingham Palace.
He said: "They don't understand that these people are actual soldiers, who have served overseas and been given the privilege to serve Her Majesty.
"Interfering with their job and irritating them not only p****s the guards off, but it also turns out that you'll get yelled at by them."
Vishak Raman added he cringes seeing tourists in India taking pictures of "poor people" and Tam Risa said he hates the excessive use of the phrase "top of the morning" in Ireland.
While for Christian Vornberg, he winces every time he sees tourists visiting traditional beer halls.
He said: "Americans that go to beer and lederhosen events in Vienna, dressing up like idiots themselves, and even dressing up their dogs in such garb."