Want to get advice on an art gallery these school hols? Need some solid advice on a bird sanctuary? Leonie Freeman discovers the bizarre partialities of online reckons.
As part of my job researching New Zealand travel destinations I often look at TripAdvisor to get information about opening hours, ticketing, best times to visit, or other things you might not find on the venue's website.
While most comments are helpful and informative, some are (unintentionally) hilarious. Expectations exceed the end result, nature gets in the way, nature doesn't get in the way, and the whole point of the place is entirely missed.
Here are a few of the more baffling one or two-star reviews:
(Disclaimer: all entries have been taken straight from TripAdvisor, so are unedited, uncorrected and as they appear on the site. Warning: content may infuriate).
AUCKLAND ART GALLERY- too ... arty
Meh
Unfortunately it wasn't really our thing, so we wouldn't recommend it unless you like "art".
Auckland Art Gallery
TIRITIRI MATANGI- it's for the birds
Lots of walking and less bird watching.
Okay, to be fair, my wife and I are not the most patient people. We really thought there would be more readily visible birds on Tiritiri. Most stayed pretty hidden. Maybe we should have just stayed on the jet ski!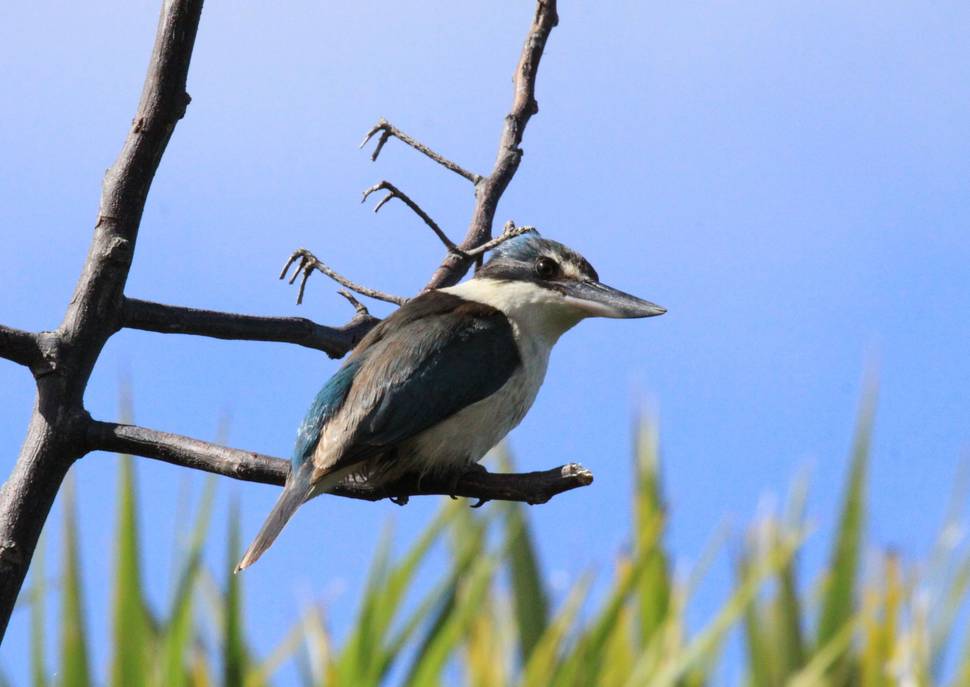 Not worth.
You can see the same landscape also around Auckland or just go to Waeheke island. You have the same scenery for a lower price including shops restaurants and more freedom of walking tracks.
RANGITOTO ISLAND - fine, if you like volcanic rock
Nothing much.
The boat ride there was short and sweet. Once there, there's really nothing much to do or see, other then the volcanic rock. It felt just a waste of time. Choose to do something else.
MT EDEN - not-so-casual racism
Stuff the iwi.
Used to be able to drive up here but the greedy iwi now use the excuse of conservation (but really to shake down money), to stop this. THE ROAD IS ALREADY THERE!
Perhaps go at midnight?
Can't barely get to it for hordes of Asian tour buses parked willy-nilly and disgorging their camera-totin' swarms all over the mountain like icing on a disgraced cake.
Great views but that's about it.
The views are stunning, especially on a sunny day, but there are wayyyy too many tourists around. The Chinese ones in particular are pushy.
Nothing Worth Stopping For.
There is nothing really great here I am surprised they have it on here ...
PIHA BEACH - false advertising
Disappointed.
After being told "go to Piha, the place to be", I have been driving down there and I was disappointed. For me Piha is just a beach with a big rock, you can climb up, standing in the middle of the beach. Yes and ... What else? I really saw much better spots in New Zealand.
Shame about the mutts.
I had the best time here, shame about the weather. The rock had been falsely advertised, where was the lion?! There was a red women on the rock I thought it was a man from far away. Waterfall was lovely but a little bit wet. Also the pictures didn't come out so good may have got the camera wet. The dogs where horrible, one went for a wee right next to us whilst we were picnicking, the other teased us with its log. This brought this from a 5 star down to a 2.
AUCKLAND MUSEUM
- children 'unnecessary'
Didn't go through the door!!
As a NZ citizen I'm ashamed of the price they were charging for a museum; never in my travel history have I paid this sort of money; wanting to charge me $25 because I live in Australia with my Aussie hubby but letting every foreign person that lives in Auckland free access!!! Get real!!
Too many school children
Perhaps it was our unfortunate choice of time of day but when we arrived at the museum which we really wanted to visit there were at least 7 busloads of school children inside and the noise level was unbearable.
Roy C, director at Auckland Museum, responded to this review, April 7, 2016:
Thank you for your review. Good grief, fancy awarding the museum one star because it is attractive to children! I did once receive a complaint from a visitor about there being "too many unnecessary children" ... I've never personally understood what an unnecessary child might be, but I do take some care to support our teams in making this museum genuinely interesting for all ages and backgrounds - for families and for inter-generational experiences.
The Museum is vast, the children aren't everywhere at once - my suggestion is come on in, try us more fully ... And of course we were all children once - and they are indeed our successors, our heirs - the future.
I feel one star is simply undercooked! And an unnecessary criticism ...
Auckland Museum is a must-see but the Maori show a waste of time
Auckland Museum is very interesting and should be on the itinerary. But the Maori performance, which costs AU$25, is a waste of time and money. Very amateur and almost childish show.
AUCKLAND ZOO - seeing pink
Sad
Very dissatisfied, we paid for a family pass, animals looked depressed and half of them weren't even available to see. Pink flamingos were barely pink.
Don't do it
We hopped off the plane and went to the Zoo because it was the first thing to open for the day. We were so excited but the price was not worth it. The animals were not out, some were dead.
AUCKLAND SKY TOWER - too high Height awareness
I am afraid of heights so didn't enjoy the experience.