First impressions don't bode well but Frederique Gulcher wins when she and her family go deeper.
Japan has always topped my to-do list. It promised courteous people, yummy bite-size cuisine, flowering cherry trees, ornate temples and safety. I've also always been attracted to the mega-cities too, so Tokyo sounded appealing.
Of course, my traveller's romanticised vision of Tokyo didn't include lugging a baby buggy up three flights of stairs desperate to get out of a stifling subway station. No indeed.
Yet, that epitomised our week traipsing through Tokyo with a 2-year-old. But it wasn't just the physical exertion, it was the mental effort that was also exhausting — trying to navigate the spiderweb of the metro, finding lifts and change tables, avoiding the scrutinising gaze of the calm Japanese commuters whose flow we were interrupting, or trying to force a screaming child in a buggy to avoid being engulfed by millions of foot passengers on their Sunday out.
Let's start with the Tokyo metro. It has a life force of its own, a city within itself. Each station often stretches for kilometres with multiple exits. Not only did we need to figure out where we were, which metro exit/entrance to use and where and how to change trains but added to that was having to find a lift (not available in all stations), or space for a buggy in the actual train.
Millions of Tokyoites and some tourists visit Takeshita St in Harajuku for a spot of Sunday shopping. Every inch of the pavement is taken up with people.
To give you a sense of the scale we were dealing with, Shinjuku — which is a popular Tokyo district for tourists and locals — has a metro station that handles about 3.6 million commuters every day.
Here's another example of how huge the stations are: I saw a bagel restaurant in Tokyo station where the bullet train/Shinkansen departs from. We went back to that station three more times and I never saw it again.
Japan's capital city is itself home to about 9.3 million people, all of whom seem to leave their tiny apartments from 8am onwards to go to their millions of desks in their thousands of skyscrapers across the city, all impeccably dressed, diligently scuttling from A to B through these complex underground networks. We were neither well-dressed, nor scuttling. Ours was more a slow movement of confusion.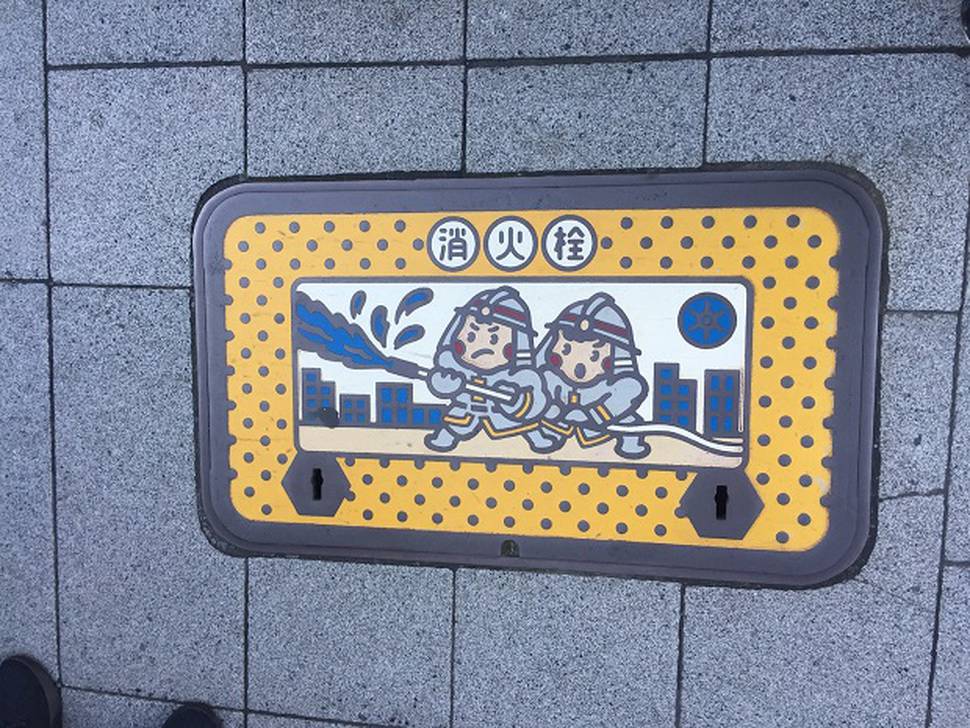 Everything in this city is geared toward those workers, from narrow stand-up restaurants where queues snake out and around corners, to supermarkets filled with pre-buttered rolls and packaged single-serve sushi, to 60-plus level tower buildings that provide life's necessities in a lunch break — shopping, dentist, food, hairdressers, banks and even a floral arranging business (in the better parts of town, mind you).
Convenience food was handy to keep our little one well-fed — although I still shudder at the thought of all that single-use plastic waste — but we were disappointed at the hospitality. Once again visions of delightful sushi trains and teriyaki skewers served on kotatsu heated tables were dashed. It wasn't so much that many restaurants were too small and narrow, up or down stairs to fit the 2-year-old and his back-packed entourage, but it was that people smoked in them. Yes, that's right. People can still smoke in many restaurants across Japan, perhaps little wonder when more than 25 million Japanese adults still smoke every day, according to The Tobacco Atlas.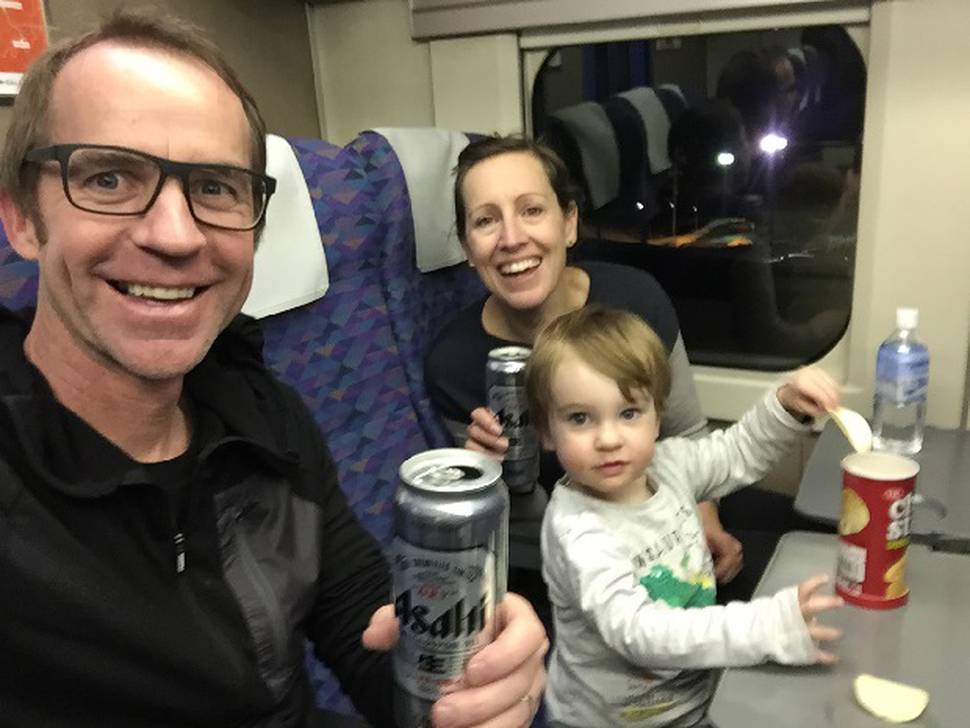 After a few days, we realised there was more suitable dining choice below the surface. As I said, the metro is like its own city. The stations blended seamlessly into the chic basements of hotels and high-rises with an array of restaurants and cafes for all cuisines.
In fact, underground in Tokyo we enjoyed the best pizza we'd had in a while. Many establishments prohibit smoking and the buggy was safely left in the wide, well-lit corridors just outside the door.
If you're worried that eating this underground food is inauthentic or touristy, fear not, this is where Tokyoites dine too. The nearby toilets in these areas were also clean and always had change tables. If only the change tables had gadgets like the toilets. Instead of heated seats and bidets, a protruding arm holding a TV perhaps?
So what about Tokyo families, we wondered? And do Japanese toddlers have tantrums?
Yes, they do, but their parents aren't stupid enough to use the metro during the week, during rush hour. Families, children, mums with buggies, older people, and denim, yes denim, appeared at the weekend, as did meltdowns and tears. Secretly we felt a little vindicated after all the less-than-sympathetic looks.
I'm sure we barely touched the surface (no pun intended) after a week in Tokyo, and some of that time was spent sightseeing further out on the bullet train. The city did, however, tick some of the boxes in the end. Its efficiency particularly in regard to the scale was spectacular, as was the beautiful dry crisp weather, the perfectly-presented people, and the cute things.
I admired their attitude toward us, being mostly disinterested to mildly amused at my son's sheer and utter delight at every train he encountered. We, and others with whom we shared several cramped elevators, all enjoyed his enthusiastic narration — up up up, down down down, push a button — with each short journey to the next platform. We learned a new word — kawaii, meaning cute.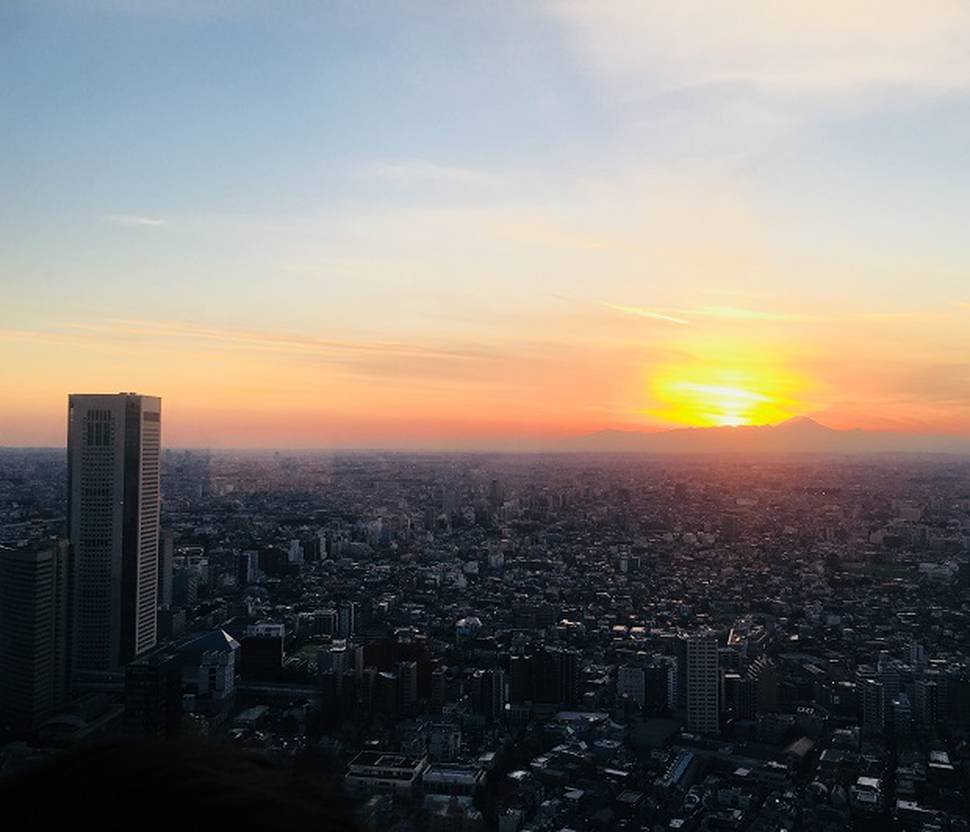 Travelling with children has its challenges but their innocent joy at everyday objects and mechanics is wonderful and uplifting. Having said that, I wouldn't advise Tokyo as the destination of choice for a family with a 2-year old — and several days later we are still working on the jetlag. But if you do need to go, be prepared.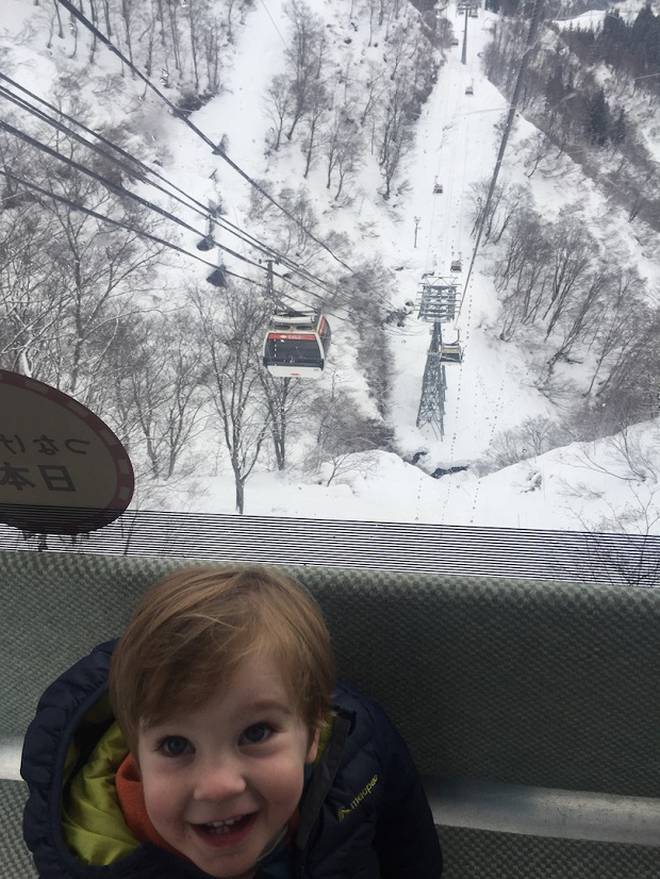 Eight tips for surviving Tokyo with a toddler
1.
A buggy helps but can also get in the way. Ours was clunky, I'll admit, but it was the perfect mobile bed and held a lot of stuff. A buggy has the added benefit of parting the reluctant masses of oncoming foot traffic.
2. If you don't want a pushchair, you will need something to keep the little one close to you, because hand-holding when millions of people are moving en masse is really not advisable.
3. Eat in underground food halls.
4. Get roaming with Google Maps. Trying to find places with names like "3 Chome-3-5 Roppongi", "Minatoku", "Tokyo-to 106-0032" using street maps or signs is impossible.
5. If you do take a buggy, as well as metro maps, check the maps of over-ground and exits in the stations. They show which ones have escalators and elevators so you can find the path of least resistance.
6. Most escalators say buggies are prohibited. Ignore them. We were never told off, not once.
7. Always ask if you can smoke when entering a restaurant so you know what to expect.
8. Supermarket bento boxes and sushi are good. Staff will reheat meals such as katsu chicken in a customised convection oven that can handle the plastic.
Checklist
GETTING THERE
flies from Auckland to Tokyo, with one-way Economy Class fares from $789.
Want more holiday inspiration? Sign up to our new Travel Insider newsletter here.