Michael Dearth, owner of award-winning Auckland restaurants Baduzzi and The Grove, gives his top 5 picks for places to eat around the globe.
USA
Louis' Lunch in New Haven has been serving its classic hamburger sandwich to customers from across the United States since 1895. Now run by Louis' grandson, Jeff Lassen, it's one of the oldest family-run businesses in the country.
Recognised by the Library of Congress as the birthplace of the American hamburger sandwich, Louis' Lunch serves just one sandwich - the "original burger" on white toast, with cheese, onion and tomato, along with potato salad, potato chips and homemade pie. They cook the hamburgers in antique vertical cast iron ovens. It sits in a small old brick building in the heart of New Haven next to Yale University Campus that's very easy to miss as you drive past. When I went to uni in New Haven ( . . . not Yale) I would eat there several times a week. It's still a place I would teleport any of my foodie friends to experience!
261 Crown St, New Haven, Connecticut.
Swans Oyster Depot
Swans is a San Fran institution where you'll find the most amazing, diverse selection of West Coast US seafood that would choke Poseidon himself. It's a small hole-in-the-wall with one long bar and if you're not there when the doors open at 11am you'll find yourself waiting in line on Polk St for an hour or more. Their crown jewel is a simple heaping pile of picked Dungeness Crab over chopped iceberg lettuce with a classic American Louis dressing. Please, please hunt this place out if you are ever in San Francisco.
1517 Polk St, San Francisco, California.
For me The French Laundry is the pinnacle of fine dining restaurants. One on my bucket list, I was fortunate enough to visit with my wife Annette and Michael Meredith when he was our head chef at The Grove about 13 years ago. Michael was smarter than me and ordered the vegetarian degustation and at the climax of his meal was presented with a large golden box held by one server, while the next in a perfectly fitted suit opens this "holy grail" to reveal the largest Perigord truffle I have ever seen - food envy at its best. But with the food exceeding expectations and the attention to detail and service second to none, the best was yet to come. After they found out we were in the industry, we were invited to the kitchen to meet chef Thomas Keller. We made our way down a long hall where the great chef waited to meet us. I felt like the cowardly lion coming to meet the all powerful Oz! We found chef Keller a wonderfully humble human despite having topped lists and put Napa Valley on the food map.
6640 Washington St, Yountville, California.
SPAIN
I could include the entire city of Barcelona as a memorable eating and drinking experience, from the broad selection of jamon, seafood and artisan produce at the Mercat de la Boqueria in the heart of the city to Tickets, Albert and Ferran Adria's tapas restaurant, which is wonderful and left me wondering after every bite "how did they do that?" However when I was in Barcelona I fell in love forever with Bar Mut, which expertly elevates traditional tapas with honest simplicity. A must-have is Bar Mut's interpretation of Huevos Rotos or "broken eggs", which is an incredibly simple recipe that can be enjoyed any time of day. Spaniards are most likely to eat this tasty dish of fried potatoes, chorizo sausage or jamon and perfectly fried eggs as a lunch or dinner dish.
192 Carrer de Pau Claris, Barcelona.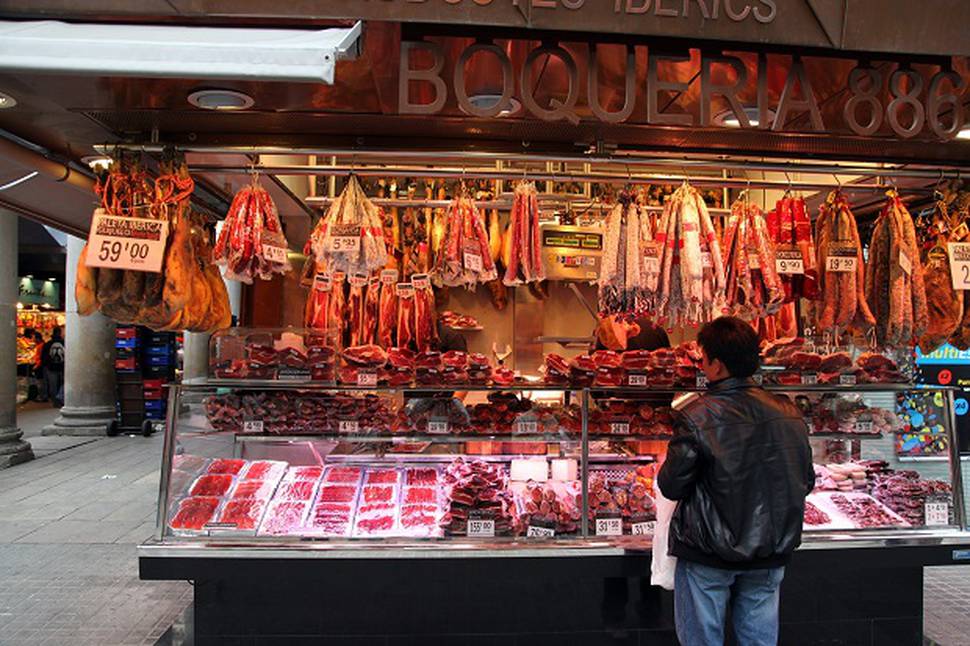 ITALY
Recently, The Grove and Baduzzi chef Ben Bayly and I spent three weeks in Sicily on a food and wine research project . . . yes, our wives had a hard time swallowing this one too! We travelled with Marco Nordio, a wine negociant from Sapori di Italia here in Auckland. I wanted us to have the opportunity to cook with local chefs, mothers, aunties and nonnas (grandmas). We connected with Emanuele Russo, a very talented young chef/restaurateur who has a family restaurant called Le Lumie up on a hill in Marsala. Emanuele picked Ben up at daybreak to visit the markets for the vegetables, meat and cheese he would need for the night's service. After working with Chef Emanuele all day, witnessing secrets passed on through generations, Ben joined Marco and I for a dinner of hand-crafted pasta and the most artistic seafood fruits of the sea I've ever experienced.
Contrada Fontanelle, Via Trieste, Marsala, Sicily.
Michael Dearth and Ben Bayly will be at Taste of Auckland, a four-day food festival featuring live cooking demonstrations, intimate chef experiences, a gourmet hangi, artisan producers, and food from top restaurants including Baduzzi, Euro Bar & Restaurant, Tok Tok, Saan, Vodka Room, Miss Moonshines, Paris Butter, ARTWOK and 1947 Eatery. November 16-19, Western Springs. For more information and to buy GA and Qantas VIP Tickets, see tasteofauckland.co.nz
Want more holiday inspiration? Sign up to our new Travel Insider newsletter here.