As travellers we like to think the world is our oyster, filled with amazing places to visit — the problem is, some places would rather not have us show up.
Constant bad behaviour by tourists, issues of overcrowding and even environmental concerns have prompted some of the world's most beloved tourist destinations to turn a cold shoulder to tourists, leaving us with the clear impression we're just not wanted.
BARCELONA, SPAIN
The words "Tourist go home" were spotted graffitied onto brick walls in Barcelona last year and it pretty much summed up what many locals thought of visitors in the beloved city.
The number of annual visitors to Barcelona (about 7.5 million in 2013) grossly overwhelms the number of actual residents (about 1.6 million), and there are legitimate worries about overcrowding.
Concerned about a growing inequality between tourists and locals, especially with regard to the rise of tourist apartments, the city's anti-tourist mayor Ada Colau has introduced measures to limit licences for hotel and tourist apartments in the city.
She has also introduced tourist caps, including on the city's famous La Boqueria markets.
Not helping matters has been the frustration felt by residents in Barcelona's beachfront areas, who have been vocal against drunk and disorderly tourists in their neighbourhoods.
KOH KHAI ISLANDS AND KOH TACHAI, THAILAND
A trio of idyllic islands in Thailand became off-limits to tourists earlier this year when authorities decided to indefinitely close the Koh Khai islands amid fears tourism had brought the islands to the brink of destruction.
About 4000 tourists each day visited Koh Khai Nok, Koh Khai Nui and Koh Khai Nai, off the coast of Phuket, which are popular snorkelling and speed boating spots.
But this year officials reportedly ordered the removal of facilities used for tourist activities from the three islands and imposed a ban on tour operators and guides from taking visitors there.
This year Thai authorities also closed Koh Tachai, a popular holiday destination that was considered the most beautiful island in Thailand, to save its pristine beaches and coral reefs from the destruction of tourists.
AMSTERDAM, THE NETHERLANDS
There are few cities considered as cool as Amsterdam but lately, when it comes to the subject of tourists, the city seems to be getting a little uptight.
Maybe more than a little uptight — downright hostile.
"Cities are dying from tourism," Amsterdam Marketing chief executive Frans van der Avert said at the World Tourism Forum in Lucerne earlier this month.
"No one will be living in the historic centres any more. A lot of smaller historic cities in Europe are getting destroyed by visitors."
Not mincing words, van der Avert added: "We don't spend even €1 in marketing Amsterdam any more. We don't want to have more people. We want to increase the quality of visitors — we want people who are interested in the city, not who want it as a backdrop for a party."
van der Avert went on to criticise visitors with no respect for Amsterdam's "character", as well as the low-budget airlines flying them in.
CINQUE TERRE, ITALY
But Cinque Terre has become a victim of its own popularity, and has been forced to send tourists away in order to protect itself.
About 2.5 million tourists a year flock to see hillside towns but due to the influx of cruise ships and coaches putting the delicate site under strain, officials announced last year it would cap the number of visitors to just 1.5 million a year.
"We will certainly be criticised for this, but for us it is a question of survival," Cinque Terre National Park president Vittorio Alessandro told la Repubblica newspaper.
ARLINGTON, TEXAS, UNITED STATES
Putting up with tourists is part of living in a big city. But it seems that locals in Arlington, Texas, have really been running out of patience.
In 2015 Arlington was awarded the dubious honour of being the American city that hated tourists the most, based on a social media study.
Charter company Stratosjets compiled Twitter data from 37,171 geotagged tweets between June 1, 2015 and July 20, 2015 that included the terms "tourist" or "tourists". It then analysed the data to determine how many were positive about tourists, and how many were negative.
The study concluded the most mean tweets about tourists came from Arlington, a city best known for the Six Flags Over Texas theme park and the International Bowling Museum.
New York City, Las Vegas, Boston and New Orleans rounded out the top five list.
VENICE, ITALY
Venice may be one of the world's most romantic holiday destinations but there's not a lot of love for tourists there. Venetians have even held a mock funeral for their city, among concerns tourism was turning it into a ghost town.
Tourism, along with overcrowding and sky-high living costs, has been blamed for pushing more and more residents out of the City of Canals. In November last year, Venice's population dropped below 55,000, compared to about 78,000 in 1990.
Meanwhile, visitor numbers have almost quadrupled during the past 25 years. It's a boom benefiting hoteliers and gondoliers but others are feeling the squeeze as flats are turned into bed and breakfasts and convenience stores are replaced by tourist traps.
"Tourism made us rich in the short term, but is killing us in the long term," Matteo Secchi of community group Venessia.com told AAP.
"Too many no longer want to live in this city, they just want to exploit it, like a prostitute."
BHUTAN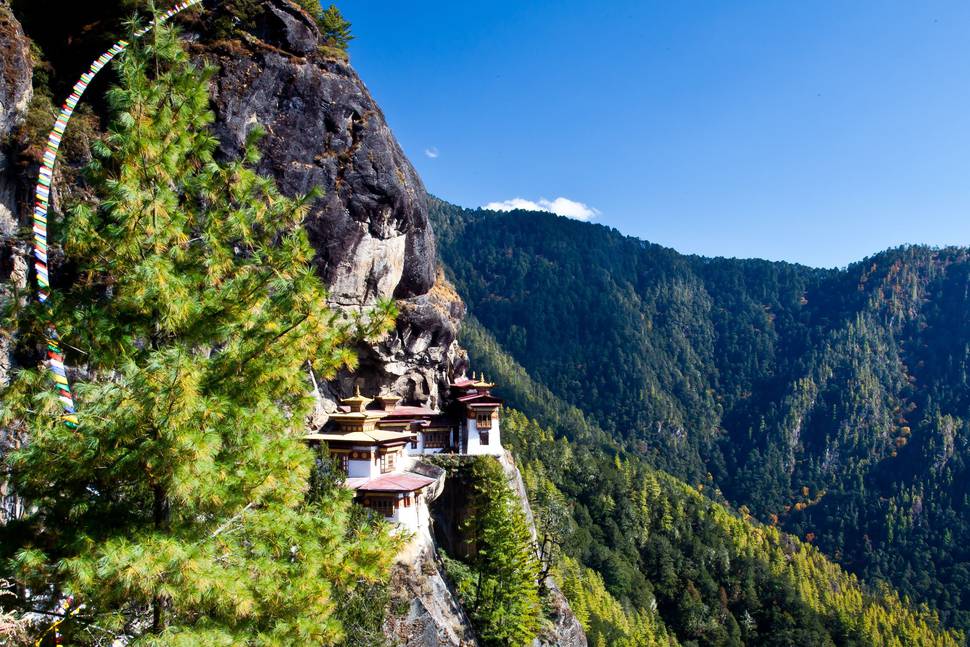 It's not that Bhutan doesn't want tourists — it's just only interested in the wealthy ones.
The Himalayan kingdom, which sits between India and China, has adopted a "high value, low volume" approach to tourism, which essentially means that unless you're willing to pay big, you can't enter.
Visitors pay a fixed minimum tariff of A$340 per day, making it appear as one of the world's most expensive destinations.
The tariff isn't actually all that bad, when you consider it includes food, three- or four-star accommodation, transport, entry into museums and monasteries and a licensed tour guide.
But it helps keep visitor numbers manageably low — so low, that Bhutan attracts the same number of tourists in a year that Bali attracts in one week.