Touring by bicycle offers a way to see the continent at a much more personal level, writes Lauren Jones.
If staying active and exploring some of the amazing cities, parks and beaches Europe has to offer sounds like something on your bucket list, look no further. This list features some of the best cycling trails: most you can do either on an organised tour or independently.
1. Coast and Castles South - Scotland/England
The Coast and Castles route links Edinburgh and Newcastle in northern England. The route takes you past the majestic Warkworth, Lindisfarne and Bamburgh castles and along the east coast. Start from Newcastle, as riding into Edinburgh is said to be a wonderful way to end.
Distance: Around 320km
When to go: You can never guarantee the weather in the UK, but you should definitely avoid November to February.

2. Clasica San Sebastian - Spain
This trail covers the route of the Clasica San Sebastian race held every summer in San Sebastian, taking in some of the coastline and the tough hills of the Basque country. There are three tough climbs but the views are said to be worth it, or you can opt for an easier, shorter route along the coastline. You'll want to have a good level of fitness to complete the hills.
Distance: 217km
When to go: June to September
3. FVG3 - Italy
There are actually four different FVG routes in the northeast of Italy. The FVG3 is the flattest and easiest, running along the bottom of the Alps, along mainly flat, mostly quiet roads. If you plan your route well you could combine some of the other FVG routes as they cross over in parts. The FVG3 links the towns of Gorisia and Gemona del Friuli, and is well signposted to help you get around.
Distance: 162km
When to go: May to August, but come prepared for changeable weather.
4. Elbe Cycle Route - Germany
This route is part of an international network of cycling trails all over Europe, and this leg covers a whopping distance from Dresden to the Cuxhaven and you really get to see it all — from vineyards and woodland to the beautiful Elbe Unesco Biosphere reserve.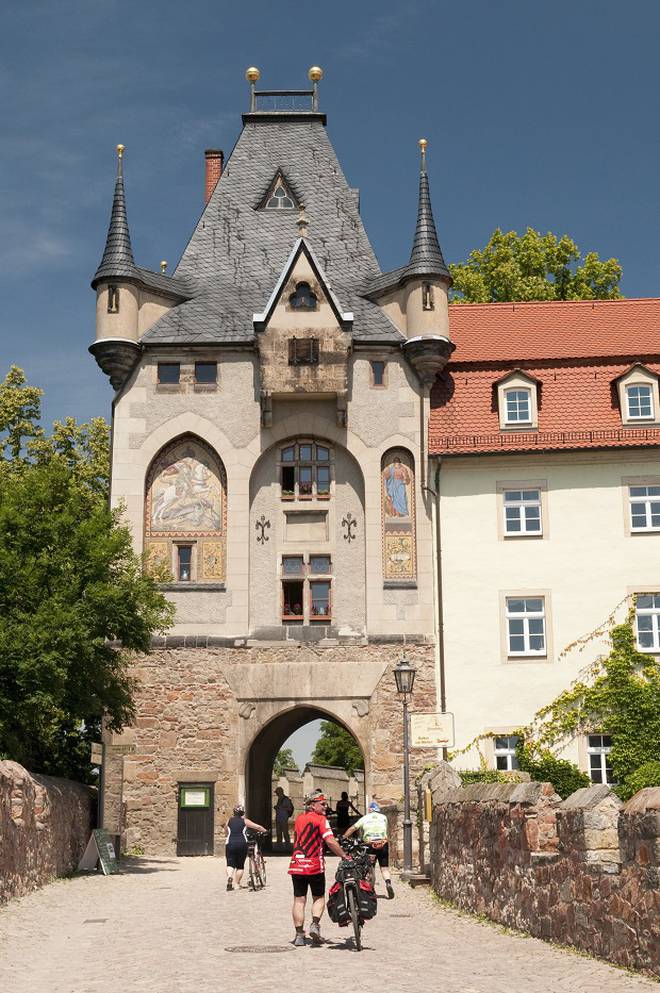 Alongside the Elbe river, you travel through fascinating towns and cities such as Torgau and Hamburg. With mostly an asphalt surface the ride isn't too strenuous, apart from its length, of course. This route will take some time so make sure you set out prepared.
Distance: 840km
When to go: May to September
5. Rallarvegen (or the Navvies Road) - Norway
This ride is one of the shorter options on the list, from Haugastol to Flam along a former construction road. The scenery is particularly spectacular with mountains, fjords, rivers and the occasional waterfall. Because of its beauty, and Norway's short summer season, this track is hugely popular, so you'll need to book accommodation early. The terrain is generally quite rugged with a few asphalt stretches, so previous biking experience is recommended.
Distance: 82km
When to go: June to September
6. Archipelago Trail - Finland
This track — if you can call it that — runs through the many islands of Tukru, linked by ferries. Due to its unique set-up and beautiful scenery, Tukru is popular with tourists, so book well in advance. Along the route there are museums, ruins, fortresses, cute boathouses and historic buildings so allow plenty of time to take in the sights along the way.
Distance: 160-190km of road, plus ferry links.
When to go: June to August
7. Rhone Route - Switzerland
The Rhone Route connects Andermatt and Geneva and is moderately hard so you'll want a bit of experience and stamina before taking it on. There are eight different suggested stages along the route, going through plenty of interesting towns, beautiful mountain scenery, past the Rhone Glacier and through valleys and flower-filled fields.
Distance: 350km
When to go: June-August.