Feeling ripped off by summer? These autumn getaways near and far will help bring more sunshine into your life, writes Eli Orzessek.
The Sunshine Capital of New Zealand: it's a controversial topic. Richmond won the title this year, beating out larger neighbour Nelson in a flurry of arguments over sunlight-recording instruments. The small town recorded 2840 hours of sunshine in 2016 - a New Zealand record - while only 4km away, Nelson recorded 357 hours less and didn't even crack the top three.
Whatever the truth it's safe to say you're bound to catch some rays if you head to either of these hot spots at the tip of the South Island.
Last year, temperatures in the Nelson region for March and April weren't all that different to those in November and December. If you're lucky, it'll still be warm enough to swim at all the beautiful beaches, while lapping up that gorgeous Mediterranean climate. Autumn is also a great time to visit, as there's little wind - perfect for kayaking and other watersports.
Getting there: Jetstar and Air New Zealand fly direct from Auckland to Nelson.
Cuba
When Dragon sang, "Take me to the April sun in Cuba", they were on to something - April is considered the best month to visit Havana, with glorious sunny days that get warmer as the month progresses. The average temperature is around 25C but can get as high as 30.
However, the evenings remain cool, so you won't be sticky between the sheets. Now is a great time to visit Cuba, since its relationship with the United States defrosted, tourism has been on the rise - so you'll want to tick that one off the wishlist before this city changes completely. If you go, try to stay in a "casa particular" - the Cuban bed and breakfast - for a completely authentic experience. And as the sun will be hot, be sure to hit the beach - or take a tour of Havana in a classic convertible.
Getting there: Despite US/Cuban sanctions relaxing, you still can't buy a through-ticket from Auckland to Havana. You'll need to purchase a ticket to the US or South America, and then purchase a connecting flight separately. The good news is that there are now regular flights from LA, Houston and other large US airports on airlines including United, Alaskan, American and Jetblue. To get there via South America, you would need to fly with LATAM from Auckland to Santiago, Santiago to Lima, then Lima to Havana. Your best bet is to talk to a travel agent - they'll work out the best, and cheapest, route for you.

Sunshine Coast
It's all in the name - with its subtropical climate, this region of Australia stays warm all year round, with temperatures in the late 20s recorded in the depths of winter. With that in mind, autumn is a pretty safe bet if you're looking for an Aussie getaway as the weather cools down.
The region stretches from the coastal city of Caloundra up to the Cooloola section of the Great Sandy National Parks. In fact, the Sunshine Coast boasts more national parks than any other part of Australia.
For sun, sea and surf, you can't beat Noosa Heads - there's great shopping to boot. Or if you're after a bit of island time, head to gorgeous Fraser Island - it's not technically on the Sunshine Coast, but shouldn't be overlooked.
Getting there: Air New Zealand flies a seasonal direct service from Auckland to Maroochydore on the Sunshine Coast, between July and September. Or fly with Qantas, Virgin Australia, Jetstar or Air NZ to Brisbane - the Sunshine Coast is only an 80-minute drive from Brisbane Airport.

Waiheke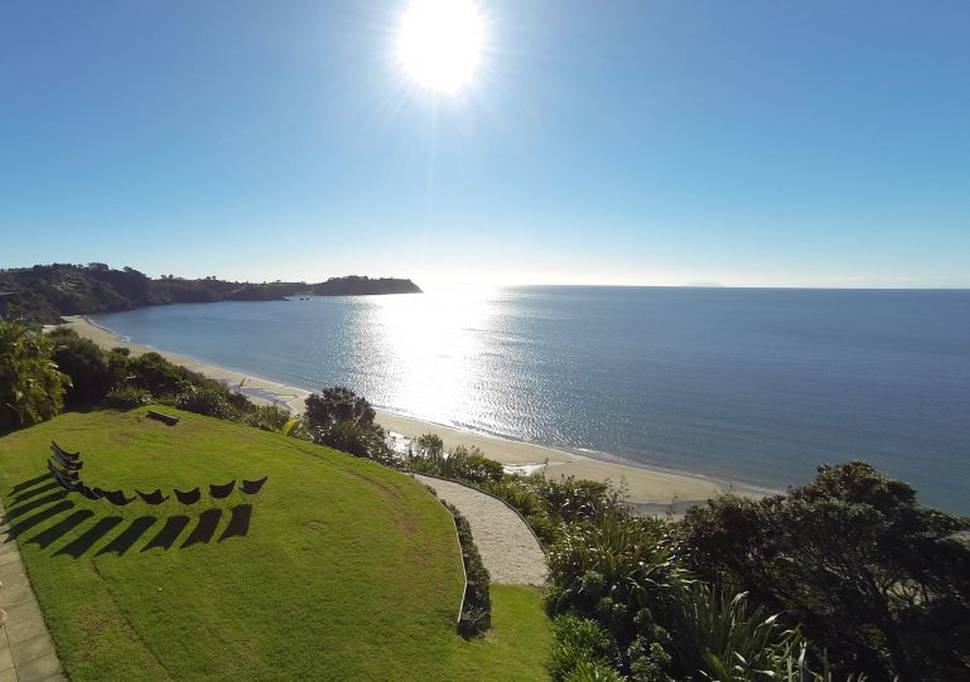 It's said to be around a degree warmer than Auckland - although depending on who you're talking to, that figure can reach up to five degrees. Either way, it always seems to be sunnier on Waiheke, so why not jump on the ferry for a weekend away? Autumn is a great time to go because, as the high season eases, the winding lines for the ferry get shorter and there's more space at the beaches and vineyards. There are also some great events to enjoy in autumn, like the Waiheke Wine and Food Festival (March 29-April 6) and the popular Waiheke Jazz Festival over Easter Weekend (April 14-16).
Getting there: Catch a Fullers ferry from downtown Auckland, or take your car over on the Sealink ferry, departing from Half Moon Bay or Wynyard Quarter.

Myanmar
March and April are arguably the best months to visit Myanmar, with excellent weather and no rain expected. Of course, this means it's best to book well in advance, so it's worth considering a trip for next autumn. You'll be basking in the sun in the south and on the beaches of the west coast, with temperatures reaching 35C. Even in the cooler northern and eastern regions, it's still in the 30s. It's also a great time to visit Yangon, as the famous Shwedagon Pagoda Festival is held in mid-March. It is the most sacred Buddhist pagoda in the country and the annual festival celebrates this impressive golden shrine. The event was banned between 1988 and 2012 by state law, but since the borders opened it's been back. Expect a carnival-like atmosphere, with plenty of entertainment, bazaars and amazing food. Or time a visit around the Thingyan Water Festival every April - it's the country's most important public holiday, when people throw water at each other to wash away last year's bad deeds. Feel free to splash water at anyone you pass, except monks, nuns and pregnant women.
Getting there: There are no direct flights from Auckland to Yangon, but there are options, including travelling with Malaysia Airlines via Kuala Lumpur, China Southern via Guangzhou, Air New Zealand and Singapore Airlines via Singapore, or Cathay Pacific and Dragonair via Hong Kong.

Vanuatu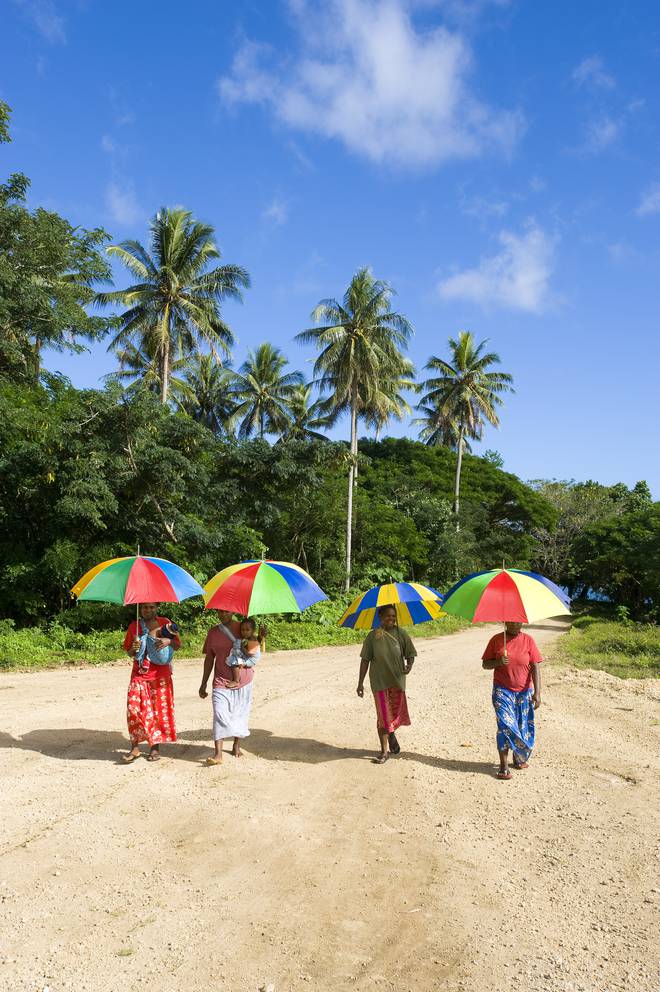 If you're looking to escape the dreary weather for an island paradise, look no further than Vanuatu - by April, the rainy season is winding up and the temperatures range from a comfortable 18-28C. The water temperature stays nice and warm as well, so you can lie back and divide your time between the sand and the sea. If you're an underwater type, Vanuatu offers plenty of wreck diving sites to explore, including the SS President Coolidge off the island of Espiritu Santo.
FACT BOX
Getting there
Air Vanuatu flies twice weekly services from Auckland to Port Vila, or you can fly with Air New Zealand and Fiji Airways, via Nadi.