Kate Whiting introduces her son to the tastes and smells of the Franche-Comte, birthplace of chef Raymond Blanc.
In an old stable in the French town of Arbois, four local winemakers are absorbed in hooking grapes together on a frame to make an enormous bunch, which, when finished, will weigh nearly 100kg.
One of the men turns to my 2-year-old son and hands him a small bunch of red pinot noir grapes, which make up half of the stripy pattern of red and white varieties on the annual harvest offering to the town's patron, Saint-Just.
The following day, we'll watch as "the Biou" is paraded through the town and hoisted aloft in the church. But for now, my son's enjoying gorging on his own miniature version.
The winemaker doesn't know it, but his simple gesture is feeding my plan to broaden my son's taste buds, which is why we're in France.
A typical toddler, Ollie's a picky eater and generally sticks to what he knows. I'm hoping that exposing him to a range of exciting new flavours and textures will help him learn to love good food for life.
Britain's adopted chef, Raymond Blanc, who was born and raised in the Franche-Comte, is passionate about the need for children to learn about where their food comes from, in order for them to eat more healthily.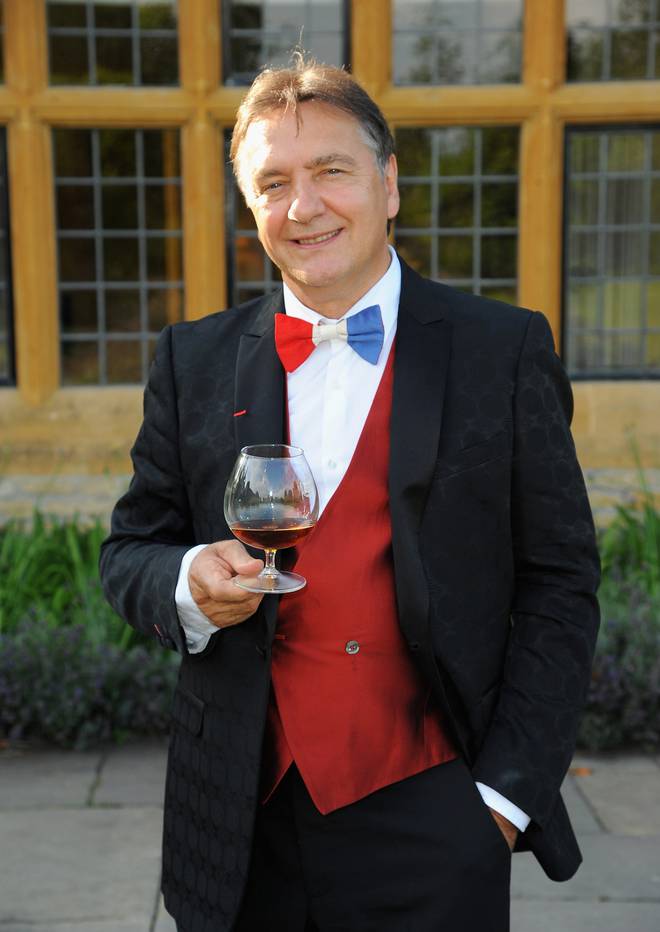 The Franche-Comte region is on the mountainous east, sandwiched between Burgundy and Switzerland. It comprises the Jura, Doubs, Haute-Saone, and Territoire de Belfort departments — and it's in the Jura we're staying, in the wine capital Arbois — once home to Louis Pasteur.
You can get a high-speed train from the Gare de Lyon in Paris and, in just two hours, you'll be in a verdant paradise. The main tourists are Germans and Dutch and besides my parents, who've made their second home in a nearby village, you'll hear very few English accents.
The Jura is famous for its hard, salty and flavoursome Comte cheese (which Blanc calls the "king of the many marvellous Franche-Comte cheeses") and its wines, including the barrel-aged vin jaune (yellow wine) and sweet vin de paille (straw wine).
But where better to start your first culinary adventure in France than at the local market? Arbois has its market every Friday and it's here Ollie has his first taste of France, with sweet green figs and juicy doughnut-shaped flat peaches. But the real test comes at lunchtime, when we head to the hills — to eat at Le Grapiot in the nearby wine-growing village of Pupillin.
Ollie insists on sitting on my lap to eat goujons au Comte (choux pastry made with the local cheese) but by the time his fillet of daurade, sauteed in butter, with carrots and giant peas arrives, he's been coaxed into a big-boy chair.
He's also keen to try Grandpa's puy lentils, which he loves. I plump for the excellent nage de homard — it's not cheap at €30, but is perhaps the best lobster I've ever had. More reasonable is the lunchtime menu for €20, which includes a starter, main, dessert, wine and coffee. The "menu enfant" is €12 for a main, dessert and drink.
By the day of the Biou (the first Sunday in September), Ollie has become a high-chair refusenik, which does not bode well. But he does eat the pain au chocolat we buy warm from the boulangerie in Arbois' central square, Place de la Liberte, while we're waiting for the procession.
We make for the church of Saint-Just and sit on its steps in time to see the Biou carried past on the shoulders of the four winemakers, heralded by two young violinists. The great and good of Arbois follow it into the church, where it's hoisted up to the rafters. It will hang there for three weeks, dripping sticky grape juice on to the floor.
While nothing can quite match the Biou for excitement, Besancon's zoo comes close. Set in the Unesco World Heritage Site of Vauban's Citadel, which Blanc says is "as beautiful as the pyramids", there are baboons grooming in the moat and goats leaping along the walls.
From the turrets, you can see exactly why this 1660s military structure was built where it is — as the town sits in the middle of an oxbow lake.
The plan is to dine at the restaurant where Blanc first learned to cook on Place Granvelle (now called Brasserie 1802) but, in true French fashion, the staff are on strike, says the apologetic manager (whose son is interning at Blanc's Manoir aux Quat'Saisons in Oxfordshire).
So we go instead to the Brasserie du Commerce on the main street, the only remaining cafe of the Belle Epoque — all floor-to-ceiling mirrors and grandiose gilded chandeliers — where, when not waving to his infinite reflections, Ollie eats more frites than poulet. Blanc and French novelist Colette have both hung out here, so we're in good company.
We're staying at Castel Damandre in the village of Les Planches, at the end of the valley through which Arbois' Cuisance river flows. It looks like a castle, but was in fact an old mill at the foot of the imposing 250m-high limestone cliffs that semi-circle the village.
Once the sun has dipped, we head back to our room with its four-poster bed and Jacuzzi.
Ollie may not be a complete convert to their cuisine, but we've all had a culinary adventure in this green corner of France.
CHECKLIST
Getting there: Cathay Pacific flies to Geneva via Hong Kong and Frankfurt.
- PA