It's a big world - and there's a long year ahead. We've gone to 17 experts to get 17 top tips for your travel in 2017.
Grant Bradley, Aviation Writer
More travellers and a wider variety of them will be turning left or heading to the upper deck to enjoy the delights of premium travel. And more who do turn right will be stopping in premium economy. Agents and airlines report that more seasoned fliers want to make their next flight more comfortable.
Europe will be a target for Kiwis this year so more will take advantage of record low business class fares and upgrade. Return fares of $8000 plus used to be the norm but there have been deals as low as around $3500 from premium carrier Cathay Pacific to launch its new A350XWB services and less than $5000 from new comer Qatar.
Jesse Mulligan, Food Writer
The best restaurant recommendations come from the staff working at other great restaurants. When I'm in a new city and I find myself eating somewhere good, my first question to the waitress is always "where else in town would you recommend?"
If things go particularly well, she won't answer immediately. She'll consider the question, walk away in silence, and then return five minutes later with a handwritten list of places I need to visit. These are my most treasured travel moments and my favourites have plenty of parenthesised information you know you're destined for a great dessert when someone's written "(order the tiramisu!)" in the margin.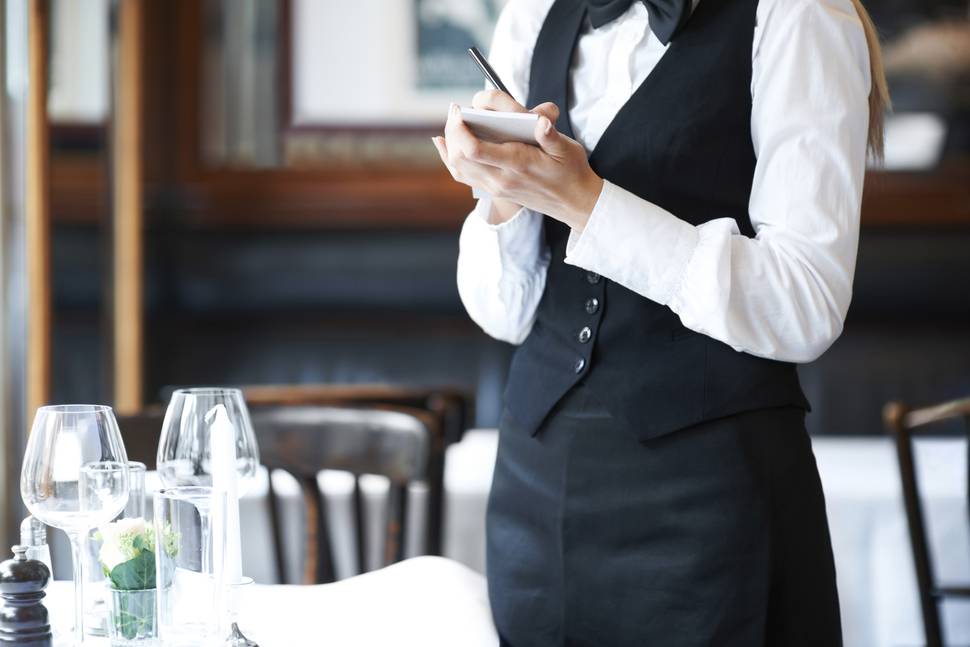 Sue Matson, General Manager of Flight Centre
Give multi-generational travel ago. Once upon a time the cost of travel made family holidays abroad a rarity. But times have changed. With travel more affordable than ever it's increasingly common for parents, children and grandparents to holiday together. Bonus is, parents and grandparents make excellent free babysitters.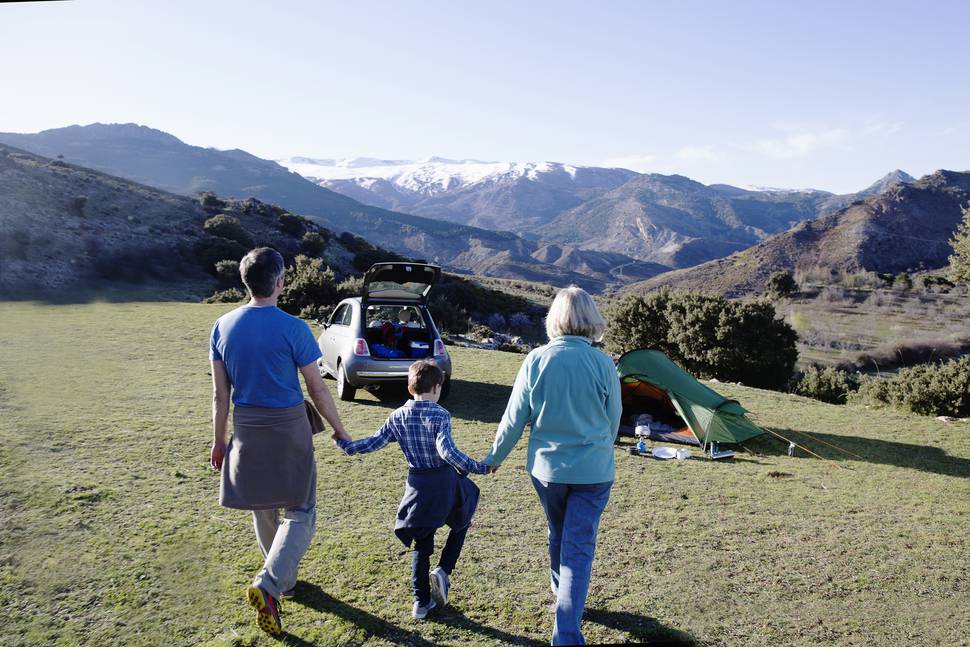 It can be tricky to find a destination that suit severyone with flights and accommodation to match, so best to speak with a travel expert. A good option is to hit up a resort, that way no one can get separated and you won't find yourselves quarrelling about where to have dinner.
Eli Orzessek, Online Travel Writer
If there's one thing I can't stand, it's travelling in a group full of picky eaters. If you fall into that category, why not live a little in 2017 and try eating something out side of your comfort zone?
It doesn't need to be as extreme as deep-fried scorpions on a stick (although I'd give it a go), but witnessing tourists turning their noses up at local food in favour of McDonalds while in an amazing food destination like Vietnam or Taiwan made me wonder why they even bothered coming. Try that stinky tofu, even if the smell makes you gag — it tastes much better!
Rick Felderhof, Our Pacific
New and emerging entrants to consider for your Pacific Island holidays this year include Niue, the Solomon Islands, Papua New Guinea, American Samoa, and Lord Howe Island. Each brings their own unique culture and physical assets. With direct flights to Niue flying Air New Zealand, it's probably the most accessible with a good range of accommodation, while the Solomons and PNG will require a more adventurous mindset.
American Samoa is a great three-to-four day addition to your Samoa holiday and Lord Howe has a premium range of accommodation in a World Heritage environment. These Pacific holiday options won't suit everyone, but they will deliver a unique travelling experience
David Libeau, Hello World's marketing manager
is one of my top three favourite cities in the world. The wonderful thing about it is that if you visit in spring, summer or autumn you can comfortably walk everywhere and discover so many things that cost absolutely nothing. Just walking the big avenues like Park, 5th and Avenue of Americas, there are so many beautiful streetscapes, street life and gorgeous architecture.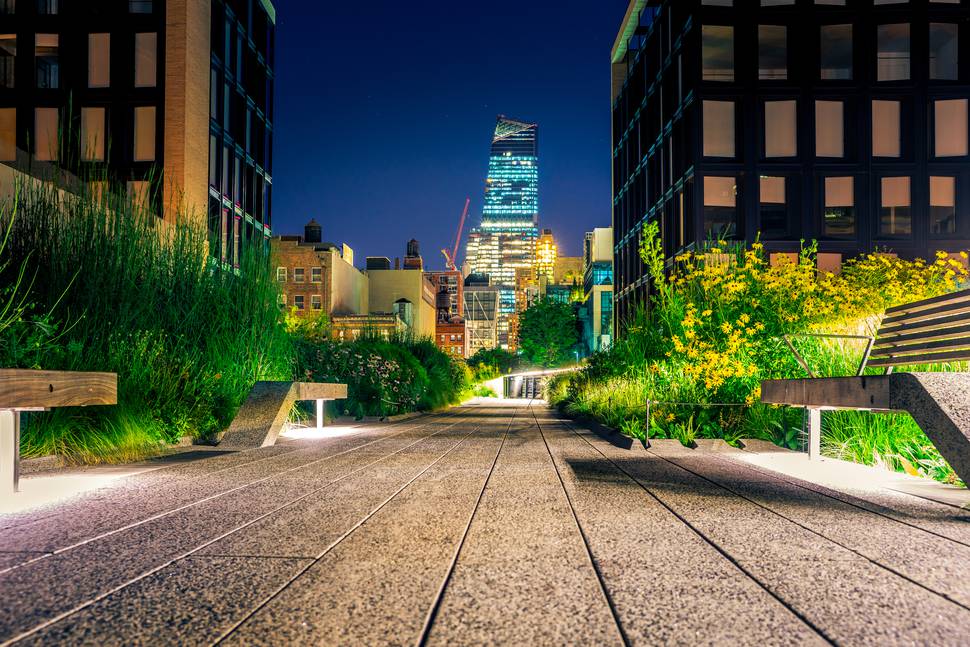 Then a walk through the fabulous Central Park is always a highlight. Other "must dos" are the Highline, a former elevated rail line, now a walking park which starts in The Meatpacking District on the west side of lower Manhattan. then there is the awesome Grand Central Station ... the list goes on.
Stephanie Holmes, Deputy Travel Editor
Foodies have long been heralding Mexico as a culinary destination but with great Mexican food becoming more readily available everywhere, you no longer need to go there for a great, authentic taco. So where to for the next hotspot? Try Peru. It has been growing its culinary scene over recent years and is now home to some of the world's best chefs.
Lima's Michelin-starred Central was fourth in last year's San Pellegrino World's 50B estawards and two other establishments — Maido and Astrid & Gaston were in the top 30. With diverse produce — from the sea to the jungle to the Andes you can look forward to more than quinoa and guinea pig on the menu.
Chris Roberts, Tourism Industry Aotearoa chief executive
Go somewhere you've never been before in New Zealand. We have a country full of beautiful locations and fun things to do — 3.4 million international visitors can't be wrong. Get off your beaten track and discover a new part of your own country. It may become your new favourite place. Alternatively, visit your favourite holiday spot at a different time of year. Autumn and winter often bring settled weather patterns, so you can avoid the crowds and enjoy a different perspective on your destination.
Gordon Gillan, Travel Corporation 's PR manager
As much as I love returning to favourite travel spots, much of the thrill of travel is experiencing new destinations. For 2017, I want to tick off a country in Europe that I'm yet to visit. Fresh from spending the holidays binge-watching three popular Norwegian TV series, I'm inspired to visit Oslo and Bergen with Insight Vacations.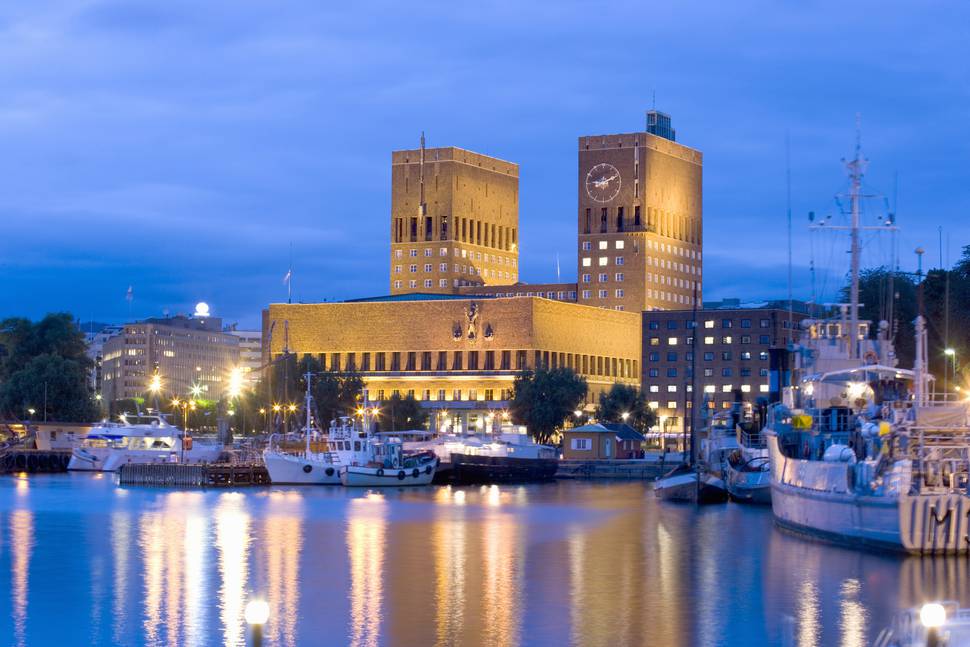 Aside from seeing the mountains, rivers and fjords, Scandinavia appeals for the combination of coach, rail and cruise plus the chance to discover Denmark, Norway and Sweden. With Europe travel offers so good, 2017 is the year to discover somewhere new in Europe.
Eveline Harvey, Online Travel Editor
Islands! There's something endlessly appealing about these global microcosms, whether they're tucked away in the freezing North Sea or basking in the warm waters of the tropics. My holiday reading included a novel set on the Channel Island of Guernsey, which has since been added to my bucket list. Why not find an island beyond our Pacific neighbours, research it and get going.
Here are some ideas:
1. Greenland — the world's largest island is the perfect base for an Arctic adventure.
2. St Lucia — if hiking's your thing, make a beeline for this volcanic, rainforest-clad Caribbean spot, then flop and drop on a gorgeous beach.
3. The islands of Croatia's Adriatic Coast — jump aboard a yacht and get exploring!
Rene de Monchy, Tourism New Zealand
Start a conversation with someone who's visiting from overseas. People come to New Zealand for our magnificent land scape sand scenery, but they also come to get to know us and to experience great Kiwi hospitality.
Meeting a friendly local or two is the kind of stuff that will help create great memories.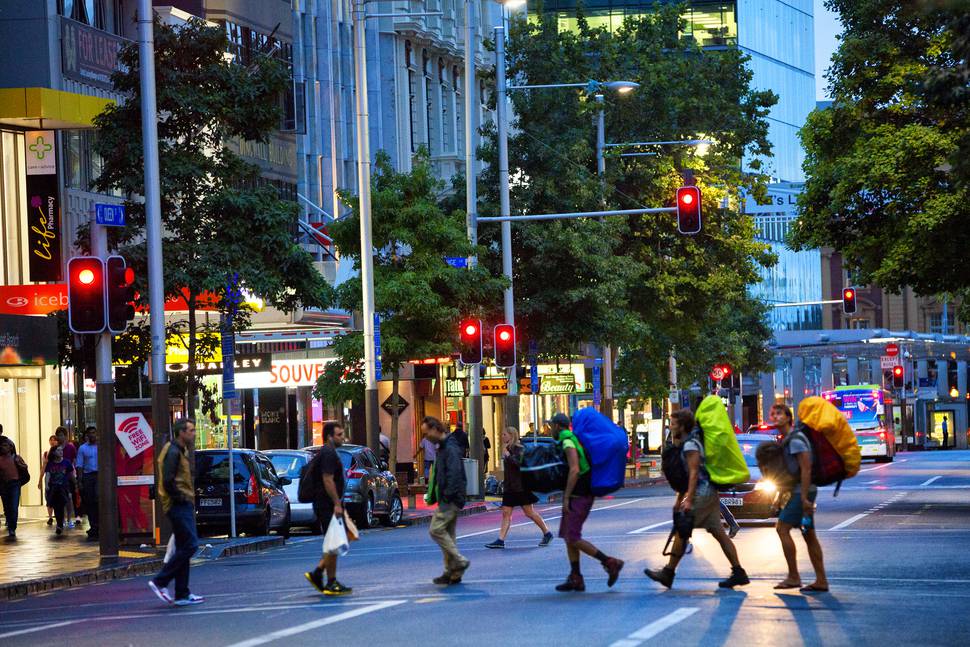 Jacqueline Unsworth, Cruise marketing manager, Helloworld
Take the path less travelled and discover why ultra luxury cruising is worth paying extra for. Enjoy attentive and personalised service in gorgeous surroundings, where a glass of Champagne awaits you as you arrive on board and every night you retire to a haven of tranquillity in your beautiful suite. Beverages are included plus shore excursions and there are fewer people and more space to relax and unwind. Some lines even have hands on cooking schools on board with chefs tours ashore for the foodies. Many brands call themselves luxury ... but few are genuinely in the ultra luxury category and the difference is worth it.
Madeleine Tate, Manager at Revelry, Ponsonby Rd
Chase great cocktails in New York. NYC has some of the best bars in the world with Dead Rabbit taking out the title of best bar in the world for 2015 and 2016. It is in the financial district, a close walk from the ferries that take you to see the Statue of Liberty. The bar is three floors of welcome, with serious cocktails.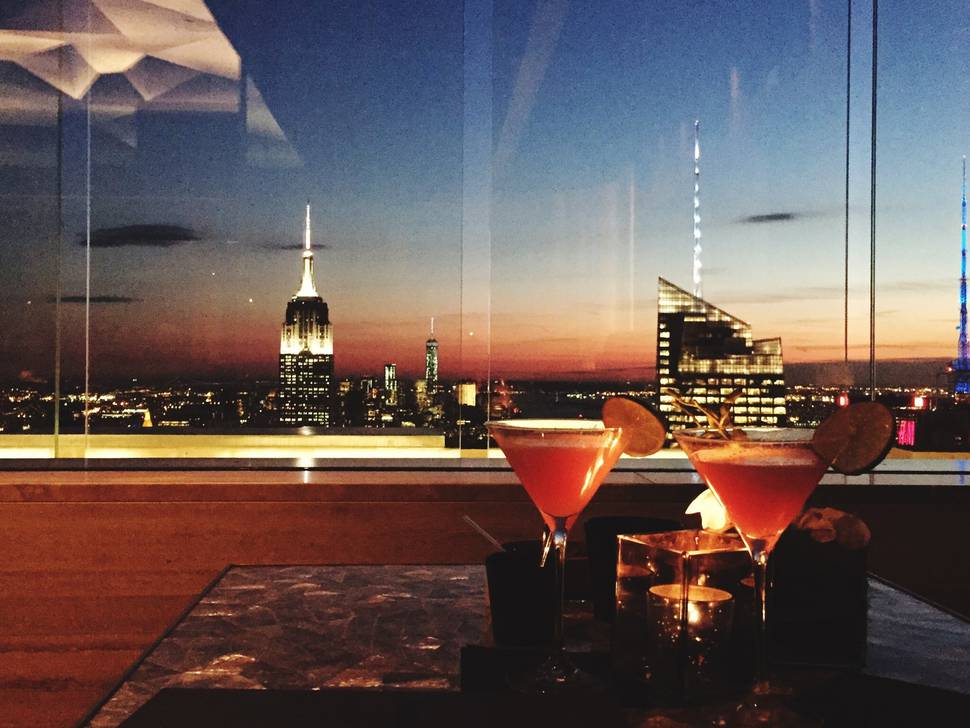 To have your necessarily cliche Manhattan in Manhattan you must go to Amor y Amargo, a quaint bitters loving bar close to another hot spot Death and Co get in early it fills up fast. To shake things up, head to Please Don't Tell, a speak easy bar, enter through a phone booth in Crif Dogs next door to sip novel cocktails in a dark space
Ken Freer, Marketing Director at House of Travel
Make this the year you visit somewhere that may not be the same in five years' time. There are always places you need to visit now, before they lose their authenticity and charm. Cuba has been top of the list in this respect, but we have a new one for you — Myanmar.
Bordering Laos and Thailand, Myanmar is your next must-see in South-east Asia. After being ruled by an oppressive military leadership for nearly 50 years, Myanmar is expected to see a major shift after a change in government last year, becoming more touristy and less old world charm. A highlight for us are the famous Bagan Temples.
Winston Aldworth, Travel Editor
When you ride a bike between two places, you feel more connected to the journey and to the points at either end of the ride. With cycle trails on the rise in New Zealand tourism — and around the world — this is the time to join the peloton.
If you're a novice, start out easy by travelling with a company that carries your gear. Get a few kilometres into your legs then aim for something more ambitious. The new bike trails around New Zealand give you a great excuse to go and see places of our own land that might not have been on your holiday radar.
Chris Zeiher, Lonely Planet
Rose beginning to pale? Bored by craft beer? There's no need for sippers to stress. The latest craze for those who like a tipple is to sample spirits produced from locally sourced ingredients at a regional micro-distillery. From award-winning small-batch gins in Australia, to peaty single malt whisky in northern Japan, to experimental vodkas in the US, there's no denying that in 2017 the craft-spirit-making zeitgeist is upon us.
My top two picks: Four Pillars Gin, Victoria, Australia, boasting a distillery door that rivals any winery and Kyro Distillery Company, Finland born from an idea conceived in — where else — a sauna.
Dave Nicholson, Adventure World's general manager
We are encouraging Kiwis to get out their comfort zone in the USA and explore the national parks and the lesser-known regions and states, like the Pacific Northwest and New England-Maritimes.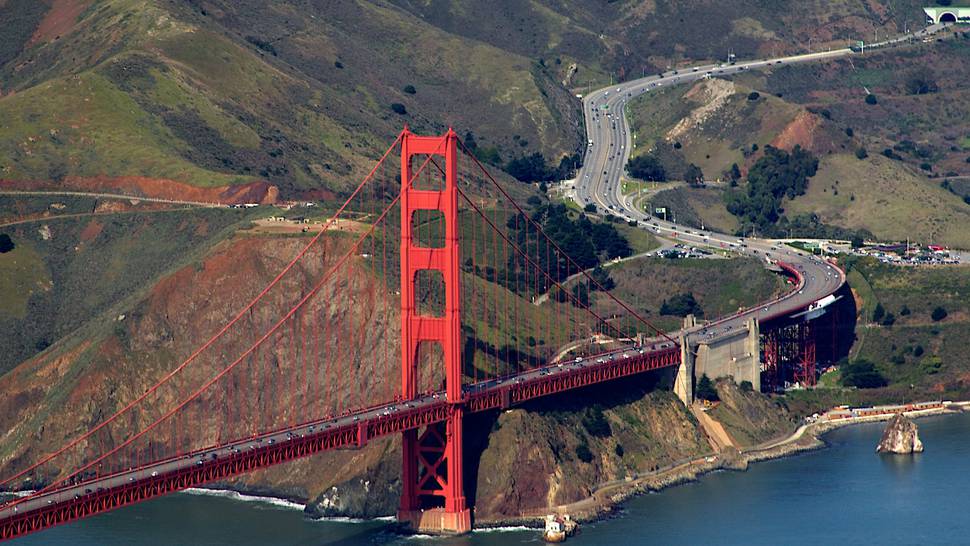 From great bike-and-beers trips in Portland, to self-driving the Californian Coast, saddling up a horse to discover America's Wild West or getting to know the musical roots in Nashville or Memphis, make this the year to discover regional USA and the great adventures available away from the country's major gateways.