We've rounded up some expert campers to share their best advice for weekends away.
Ok, so you might be back at work and lamenting the fact the weather didn't come to the party for your Christmas/New Year holiday. But, summer is far from over, and we want to help you make the most of it in the great Kiwi outdoors. We've rounded up some expert campers to share their best advice for weekends away under canvas. Plus, you could win $2000 worth of camping equipment to help make your next break extra special.
Matilda Rice
What's your favourite Kiwi camping spot, and why?
Motuihe Island is one of my favourites. The views are amazing, and the whole island is full of native birds and plants. There are kiwis there too, but I've never been able to spot one, they are too shy!
What are your camp essentials?
A few good books, a speaker of some sort, a Swiss Army pocket knife, and lots of packets of chips.
What's your best tip for a successful camping holiday?
Bring heaps of food but bring far fewer clothes than you'll think you'll need.
Former Bachelor winner and Jockey/Ford Focus brand ambassador Matilda Rice blogs about travel, lifestyle and food at matilda-rice.com.

Brando Yelavich
Favourite Kiwi camping spot:
Anywhere I can watch the sunrise from my tent. I've just returned from an expedition on Stewart Island which is known for its glowing skies. While it wouldn't be a place I'd go to relax, it was truly an incredible experience and a place I'd recommend more Kiwis explore.
Best tip for a successful camping holiday:
Start early — always pitch your tent and set up camp before nightfall. Rest and recovery time is key so make sure you choose your site carefully, find flat ground and avoid trees and waterways. Always carry a sleeping bag which is rated much colder than where you are going, because you can always cool down but you can't always warm up. On a personal level, take time out to get out and explore nature and don't be afraid to spend time on your own. I find being in the outdoors feeds the soul; to me it's as important for my mind as food and water is for my body, and it really makes what's important in life stand out. At times it's challenging, but always worth it when I look back.
Brando "Wildboy" Yelavich was the first person to circumnavigate New Zealand's coastline by foot.

Dominic Bowden
Favourite Kiwi camping spot:
Up on the Tutukaka coast past Matapouri. I have been going there since I was born and when I am away from NZ having a rough, hectic day, this is the place I wish I could click my fingers and get transported to.
Camp essentials:
- The game Cards against Humanity, literally the best way to spend a few hours.
- Solar powered music. On a job in America I was given this awesome solar powered boombox. It also charges your phone — it's a game changer.
- And you should also spend the afternoon paying a game of Cornhole. I learnt this game from friends in the South in Georgia. Two wooden ramps with "cornholes" drilled into them, beanbags for each player, and a beverage in your left hand. A great way to kill a few hours in the sun.
Best tip for a successful camping holiday:
Good company. Over New Years 2016, we went camping and got stuck in some bad weather — four days solid in the tents playing games and hanging out. It ended up being an amazing part of the trip but it was all down to the crew. We joke about it all the time now and you really get to know someone when you're stuck in a confined space with them, so pick your crew wisely.
Dominic Bowden is the host of 'The Bachelor' season 3, coming to TV3 this year.

Logan Dodds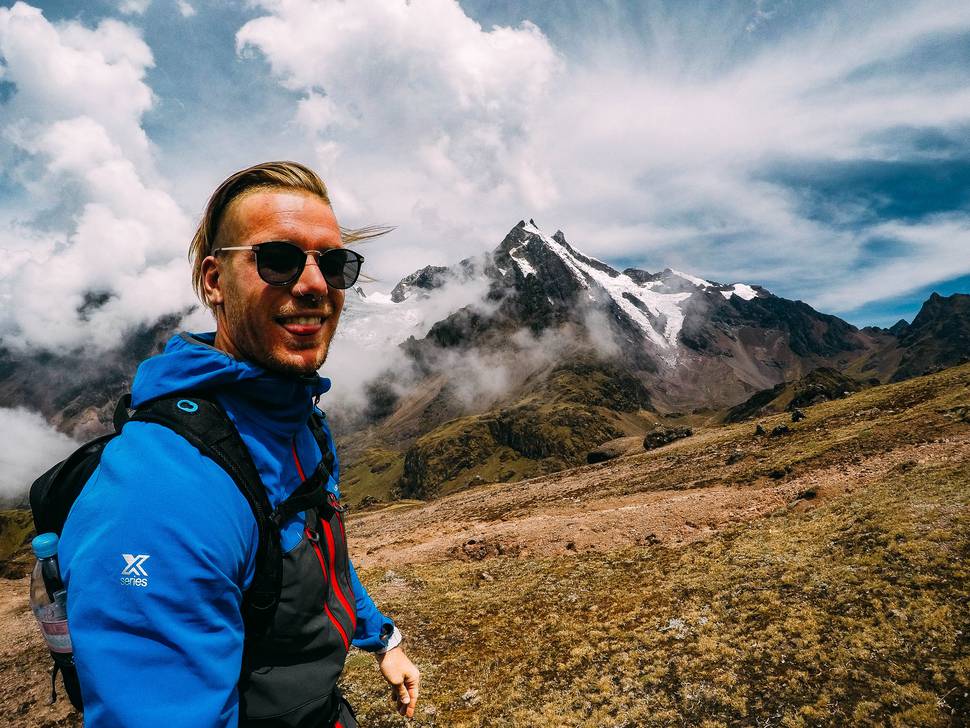 Favourite Kiwi camping spot, and why?
I love to head to Tawharanui. My family has been camping up there for more than 10 years, it is so beautiful. Another place I love in New Zealand is Queenstown. Amazingly beautiful mountains and adrenaline packed adventures.
What's your best tip for a successful camping holiday?
Go further. Turn your summer holiday into an adventure. Don't just choose the closest holiday park, but research the best spots in our amazing country for the best experience, like Queenstown — this place is epic.
Kiwi plumber Logan Dodds became an internet star when a video he posted on GoPro's Facebook page of his European travels received 5 million views worldwide. He went on to star in an Air NZ video following his travels around New Zealand.

Kerry Lee Dewing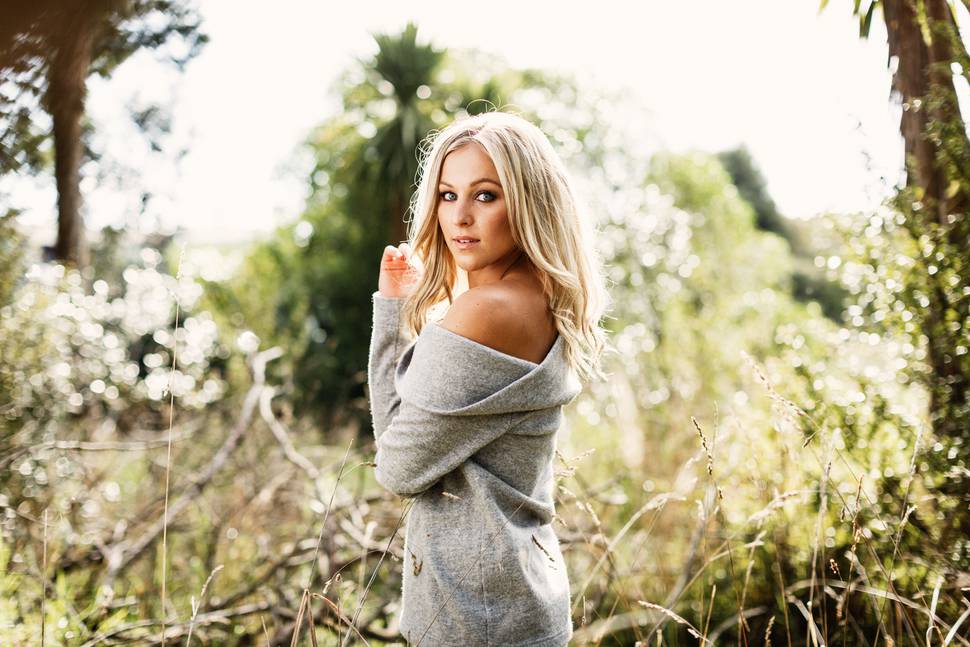 Favourite Kiwi camping spot:
Ohiwa Beach in the Bay of Plenty, Great Barrier Island, or Northland's 90 Mile Beach.
Camp essentials:
Insect repellent, games (Scrabble, cards), and chocolate ... always chocolate.
Best tip for a successful camping holiday:
Get a non-powered site, so you can remain off the grid.
Kerry-Lee Dewing stars as Nurse Kylie Brown on 'Shortland Street', returning to TVNZ2 this week.

Guy Williams
Favourite Kiwi camping spot?
Hands down the best place to camp in New Zealand is Kaiteriteri beach near Nelson. We used to spend our entire school holidays there partly because it's so beautiful and partly because my mum didn't know what else to do with us. We had a huge caravan, well a tiny caravan but it felt huge when I was a kid. She sold it when I hit 6'5". The toilet used to back up through the shower drain and one rainy Christmas we had too many kids playing boardgames on the couch and the whole caravan tipped up in the air. We all thought it was cool and fun cause it reminded us of the movie Titanic, but looking back on it was probably a harrowing experience for my poor mum! The photo is from christmas day outside the caravan — Mum really went all out!
What are your camp essentials?
I think the key to camping is to have as few essentials as possible. For me, I just need insect repellent and sunblock and I'm happy. Also I need food, water, electricity, a steady broadband connection, internal plumbing, my iMac desktop computer and a house to stay in.
What's your best tip for a successful camping holiday?
There's only one rule and that's switch your phone off!
Catch Guy Williams on the 'Jono & Ben' show, returning in February to TV3, Thursdays at 7.30pm.

Andrew Dickens
Favourite Kiwi camping spot:
For the past 15 years we've spent 10 days camping every January at Motutara Farm at Whananaki. It's been in the Barron family for generations. In winter they fatten cows but from Labour Day it becomes the country's most outstanding campground. The farm is on a peninsula 45 minutes north of Whangarei with 3 magnificent picture perfect ocean beaches, a lagoon and an estuary. So there's a marine environment for everybody. A 20 minute walk and you can find yourself completely alone on a golden sand beach.
Camping essentials:
First packed is my stainless steel double skinned coffee plunger. Followed by 5 good books, a folding beach chair, an iPod with bluetooth portable speakers and Crocs. Crocs are perfect for rock walking and schlepping around on bee infested pastures or boiling hot sand. Who cares about fashion?
Best tip for a successful camping holiday:
You're going feral so get into it. Yes, there may be a 3 day tropical storm but as they say in the Poseidon Adventure there's got to be a morning after. Ditch the phone. We check once a day just in case the house sitter has lost the dog and that's it. Eat well, swim and walk lots. Clean the body out. Camping can involve a bit of yakka but it reminds of our human basics. Food, shelter and each other. And an awesome beach.
Andrew Dickens hosts 'Sunday Cafe' on Newstalk ZB, 9am-midday.

Scott "Sumo" Stevenson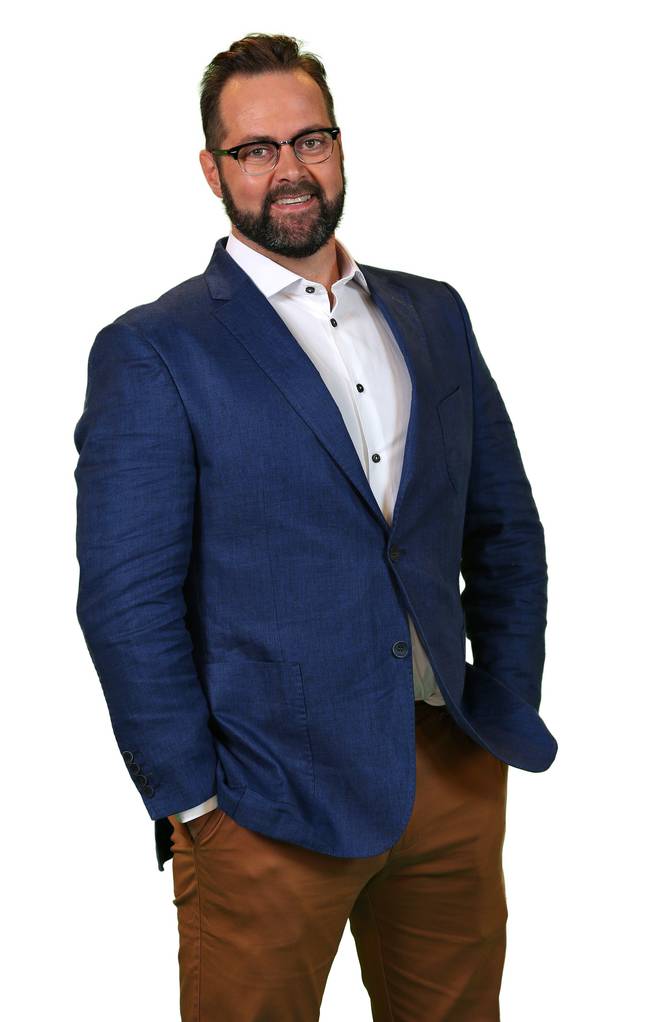 Favourite Kiwi camping spot:
Pohara, Golden Bay, is superb. The camp is gorgeous, the tide comes in right to the sea wall, the facilities are always spotless and well maintained, and Brent and Del Clarke and their team are the most hospitable hosts you could ever hope to find. From Pohara you can explore the entire Bay, including the Abel Tasman National Park. Pohara is eight kilometres from Takaka and is ringed by steep hills.
There is a great little store and takeaway shop, and the Penguin Cafe across the road for your pub food fix. The camp is fully equipped — you don't have to rough it! The tide recedes to leave a wide stretch of sand, then nibbles its way back in all the way to the very edge of the camping spot. Just around the corner is the Port Tarakohe marina where the mussel boats operate from, and Jacques Cousteau's old boat serves fresh coffee. The deep water Tata Beach is just around the corner, too.
It is a summer of swimming, kayaking and boating, and many of the families (including ours) have been coming to Pohara for decades. You may even spot the odd All Black or too as well.
Scotty Stevenson is broadcaster, writer and 'Sky Sport' presenter.

Rob Williams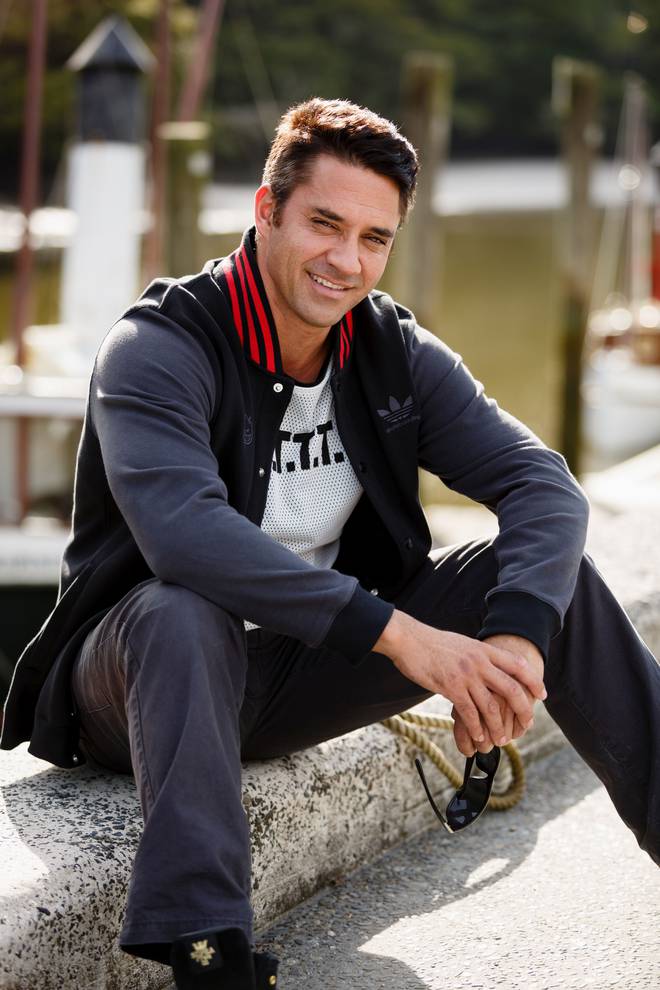 Favourite Kiwi camping spot?
Anywhere up in Northland. It's amazing up there. Taputaputa Bay is one of my favourites.
Camp essentials:
Gas cooker, tent and inflatable mattress. I try to stay away from everything else electric except for the electric air pump.
Best tip for a successful camping holiday:
Enthusiasm to go explore and connect to nature in the process.
Rob Williams stars in '800 Words', returning to TVNZ1 soon.