After a long year — and many miles — all of us here on the Travel team wish you a happy Christmas, a wonderful summer and the finest of new years. We've learned a lot in the past 12 months — here's a round-up.
Havelock is surely our brainiest town per capita, with both Ernest Rutherford (atom-splitting pioneer) and William Pickering (former director of Nasa's jet propulsion laboratory) hailing from the town. - January 1
The true sally lunn is different from the one Kiwis call a sally lunn, and is served with both sweet and savoury accompaniment. - January 12
More airline deaths worldwide were due to deliberate acts in 2015 than to accidental air crashes, for the second year in a row. - January 12
Actor Martin Clunes said the most exciting thing to happen to him in Huia, near the mouth of the Manukau Harbour, was when three ducks crossed the road. - January 12
One of the Omaka Aviation Heritage Centre's most prized artefacts is the actual fabric cross cut from the fuselage of the Red Baron's plane shot down in 1918. - February 9
As a US Navy lieutenant in World War II, John F. Kennedy's torpedo patrol boat was destroyed by a Japanese destroyer, and he and his crew had to swim ashore to an island in the Solomons, now called Kennedy Island. - February 9
The United Nations says a baby born on a flight is a citizen of the country in which the airline is registered. - February 16
Renovations of Cunard's Queen Mary 2 will include 15 staterooms for solo travellers and more onboard kennels and a special recreation area for dogs, with fire hydrants and lamp posts forthe pups. - February 16
Passengers seated in the back third of an aircraft have a better chance of surviving than those in the middle or the front in a crash. - March 1
An old Qantas Boeing 707 was going to be sold to wealthy Saudis for $54 million, until it was discovered the seats were made from pig's leather. - March 1
The East Cape has more marae than any other regions in New Zealand - more than 150. - March 8
Ten of the 50 tallest buildings in the world are in Dubai. - March 8
There are no international chain fast food restaurants in Rarotonga. - March 15
Possums are a protected species in Australia. - March 15
Most travel insurance policies won't cover Zika now that the risk is known. - March 22
Twenty-four per cent of Kiwi parents say they wouldn't invite grandparents, aunties or uncles on holidays if it wasn't for the free babysitting. - March 22
Southland is home to New Zealand's highest waterfall, its deepest lake, and our largest national park. - March 29
The Arnold Schwarzenegger Museum, in the house where he was raised in Thal, Austria, gets about 11,000 visitors a year. - March 29
Cuban ambassador Mario Alzugaray Rodriguez recommends you learn how to say "Hola amigo, soy de Nueva Zelandia" if you visit his homeland. - March 29
Piranha stew is known as an aphrodisiac nicknamed "Pantanal Viagra". - April 1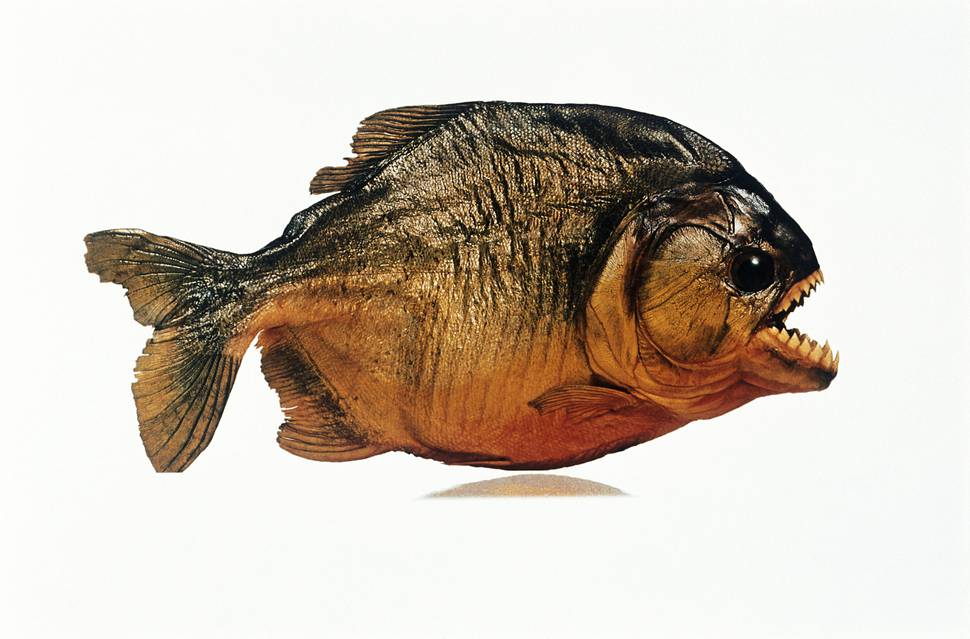 The need to put anend to child exploitation prompted the development of robot camel jockeys in Dubai. - May 10
On an eight-hour tramp through Hollyford Valley to Pyke Lodge, in Fiordland National Park, walkers will take about 34,000 steps. - May 17
Auckland's Langham hotel has a heated saltwater pool on its roof. - May 24
If you want to avoid bed bugs you should travel with a hard-shelled suitcase, as there's less opportunity for them to get in and hide among your clothes. - June 7
Brooke Shields' hair was glued to her breasts in the topless scenes of The Blue Lagoon. - June 14
When Spike Milligan was buried in Winchelsea there was no headstone due to a family dispute. - June 21
The murder rate in New Orleans has halved since its 2006 peak. - July 5
The Wag Brigade at San Francisco Airport takes cute dogs to the public to make the airport experience fun and to soothe stressed travellers — yes you can pat them. - July 19
Social media-bragging about where you're going on holiday is a great way to alert burglars to your empty home. - July 26
The Duke of Marlborough hotel in Russell was once bombed by the Royal Navy. - July 26
For the first eight months of 2011, the year after Vancouver hosted the 2010 Winter Olympics, British Columbia experienced a drop of 200,000 in international visitors compared with a similar period for 2009, the year before the Olympics. - July 26
Emirates' in-flight entertainment service offers 535 movies in 34 languages. - August 2
If you're arrested for drunkeness in Poland, you'll spend a night in a cell ... and be given a bill the next morning. - August 2
More than 100,000 people a year complete the Tongariro Alpine Crossing. That's why our man says you're better off doing it in winter when the crowds are smaller. - August 9
A one-way ticket on the Heathrow Express costs $44 - for a 15-minute trainride. That's $2.90 a minute, making it one of the world's most expensive trainrides - August 16
In 1913, California's Death Valley was the scene of the hottest temperature recorded on Earth: a brow-bothering 56.7C. - August 23
Room 1 of the Vulcan Hotel in St Bathans is reputedly haunted by the spirit of a young prostitute known as The Rose, who was strangled in the hotel in 1880. Some guests tell chilling stories of being held down in the night, which interestingly makes Room 1 even more popular. - August 23
Andy Serkis, who played Gollum in The Lord of the Rings, is a big fan of Middlemarch in Otago. "I can honestly say this is my favourite place in the whole of Middle-earth." - September 13
Terminal 3 at Dubai international Airport is home to the biggest hub for A380s in the world. There are 28 gates dedicated to the superjumbos. - September 20
The Finnish word "Kalsarikannit" means to get drunk at home in your underwear.
- September 27
Flying with Qantas from Sydney to Johannesburg, passengers can get cracking views of Antarctica. - September 27
Throwing a coin into Rome's Trevi Fountain is only considered lucky if you chuck it over your left shoulder with your right hand. - October 4
There are more than 250 "standard" individual toilet cubicles at Auckland Airport.
- October 11
Van Morrison likes KitKats. - October 25
Across all of Air New Zealand's fleets, 7 per cent of pilots are women. Globally, women make up just 5.44 per cent of airline commercial pilots. - October 25
It took 43 painful hours for the Air Force to finally get the Prime Minister's delegation to India last week. - November 1
New York's World Trade Center, also known as the Freedom Tower, was constructed toatotal height of 1776ft (541.3m), to honour the signing of the Declaration of Independence in 1776. - November 8
Vincent Ward comes from Greytown. - November15
According to airlinemeals.net, the worst in-flight meal in the world is served by North Korea's AirKoryo. It's a burger filled with a single piece of limp lettuce, a smear of tomato sauce and an anorexic meat patty. - November 22
A dowry payment in Papua New Guinea could be made in cash, shells, pigs or beer. - November 29
Instant ramen noodles were invented in 1958. - November 29
The Ministry of Foreign Affairs & Trade's website SafeTravel advises against border crossings between Myanmar and Thailand. - December 6
Where we were:
Winston Aldworth — Travel Editor
"I've had a frantic year of travel writing — I cruised down the Rhine, raced through Fiji, thrilled to the Gold Coast buzz with my son and my mother, jived to the music of New Orleans, skied on Cardrona, chilled in Paihia, cycled through Tanzania and staggered around Tokyo. The best bit of every trip? Getting home to the family..."
Stephanie Holmes — Deputy Travel Editor
"It's been an exhausting year. Well, five months to be precise, as I joined the Travel family in July this year. Since then, I've seen humpback whales on the Sunshine Coast, flown by private plane to the Coromandel, popped over to Blenheim for lunch, relaxed poolside in Fiji, ridden a camel in Abu Dhabi and tried to turn into a fitness freak at Aro Ha wellness retreat in Glenorchy (pictured above). Phew. I wonder where 2017 will take me?"
Eli Orzessek — Digital Travel Writer
"This whirlwind year I've done biennales and musicals in Sydney, ventured to Albury in regional NSW, been taken on a Contiki ride through Vietnam, seen real T. Rex footprints in Canada, fed a pygmy hippo in Mauritius and tried a "fish spa" in Kuala Lumpur. A road trip around Fiji's main island Viti Levu scored me a sweet pic with the Fijian sevens team and closer to home, there have been great weekends in Paihia, New Plymouth and Rotorua."