Eli Orzessek joins AirAsia X's inaugural flight IDX6 from Malaysia to Mauritius.
The plane:
An Airbus A330-300.
Class: Economy, but in the Quiet Zone — it's sort of like economy plus. As the name would suggest, screaming babies (or any children under 10, actually) are not allowed. A recent opinion piece in the Independent suggested areas like this are discriminatory towards children, but they can go and have a cry about it at the back of the plane. Meals are also served faster and you're right at the front of the plane, just behind the premium flatbed seats.
Price: Prices on this route start at RM199 one way, which is a crazily cheap $66 or so. For premium flatbed, fares start at RM1599 ($537).
Flight time: Around six hours, mostly over ocean.
On time? Being the inaugural flight, there was plenty of fanfare as we boarded — the CEO and chairman of Air Asia X was at the gate to greet guests, as well as a few of their famously attractive flight attendants and even some traditional Mauritian dancing. We still took off on time though.
My seat: 14H, on the aisle and right at the end of the Quiet Zone. The red and grey leather seats are comfortable, but if you're tall you'd probably want a seat with more legroom. For the shorter passenger (ie me), it was quite satisfactory.
Fellow passengers: Around half the passengers were Chinese, then some Malaysians and around 80 Aussies and Kiwis. I sat next to a talkative guy who was born in France to Mauritian parents but now lived in Australia. He liked to say "Aussie aussie aussie oi oi oi" a lot, so you can guess where his allegiances lay. It was his first trip back to the island since he was 11. There was a quiz during the flight where passengers could win return tickets from KL to Perth by answering questions about Mauritius. An Aussie ended up winning them.
How full: One hundred per cent full — not surprising for an inaugural flight to a sweet destination.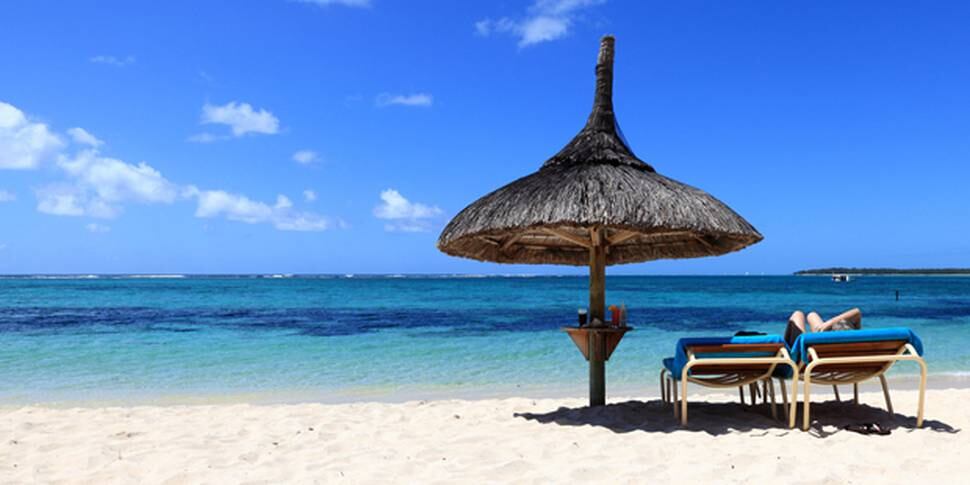 Entertainment:
You have to pay for it — as is the deal with low-cost airlines. AirAsia X offers a Samsung tablet loaded with movies and games. I didn't bother as I had a book, but they had a decent selection of new movies on offer.
Service: I found the service very pleasant on Air Asia X, having flown from Auckland to Gold Coast and onto Kuala Lumpur with them already. Service was a little slow on the Mauritius leg as it was a bust flight, but it wasn't a problem.
Food and drink: Meals must be prebooked or bought during the flight. I preferred this to the standard airline "chicken or beef", as there were heaps of options to choose from — mostly Malaysian cuisine. During my three flights, I ate Korean bimbibap, chicken satay (particularly tasty) and nasi lemak. There was a good selection of beverages on offer, but it was a bit expensive.
Toilets: Nothing to write home about, but who writes home about toilets anyway.
Luggage: 20kg checkin, or 40kg if you're in a premium flatbed seat. Carryon luggage has a 7kg allowance.
Airport experience: Between flights, I had five hours to burn at Kuala Lumpur's KLIA2 terminal. This mostly handles Air Asia flights and I spent some time at its Premium Red Lounge for a shower and some samosas. The shops were good and the food court looked decent too. I hoped to get a massage at the spa there, but it was booked up until after I was due to fly out. We landed at Sir Seewoosagur Ramgoolam International Airport in Mauritius, where our plane was sprayed with water as a welcome. Then it was off to a nearby building for the flight receiving ceremony, where traditional sega dancers lined our path as we entered.
Would I fly this again? Yes, it's cheap, but not nasty. I would enjoy a few days in KL first before heading to Mauritius to soak up some rays. A lot of the accomodation on Mauritius can be pricey, so it's good to save some money getting there!