Mountain bike enthusiast Russell Baillie reviews the dangerous new tome from Lonely Planet.
I don't think I have ever read a more dangerous book. Inside its 300-plus pages are the makings of some very entertaining travel insurance claims ("My wife and I had decided that riding the 1500km from Lijiang to Chengdu would be just the thing. But on day three we appeared to have startled a yak ...").
Inside its pages is a catalogue of bank balance-melting, excess baggage charge-inducing, arse-chafing big rides accompanied by photography that is occasionally so breathtaking you feel like you've already done the first km. This is some high-class bike porn, this is. And inspiring and informative too. But mostly the former.
Yes, New Zealand does make the cut with the likes of the Alps 2 Ocean, Heaphy Track, Old Ghost Road and some other mostly multi-day mountain-bike recommendations. Perhaps the editors at Lonely Planet know something about riding on our roads that explains why they encourage fat-tyre rides in the wilderness? Hmm?
It's not a nuts and bolts guide book. It does point you at where to look for details on the big rides and offers more modest alternatives in the same region. It's clearly aimed more at the coffee table than the pannier, unless there's a carbon-fibre edition coming soon.
And though it also offers an extensive run-down of epic races around the world, it's not all mountain-bike masochism either.
There are rides even a Travel Editor would enjoy, such as the "Colorado Beer Bike Tour", the "Bavarian Beer Ride", and of course the "Arty Copenhagen Cruise".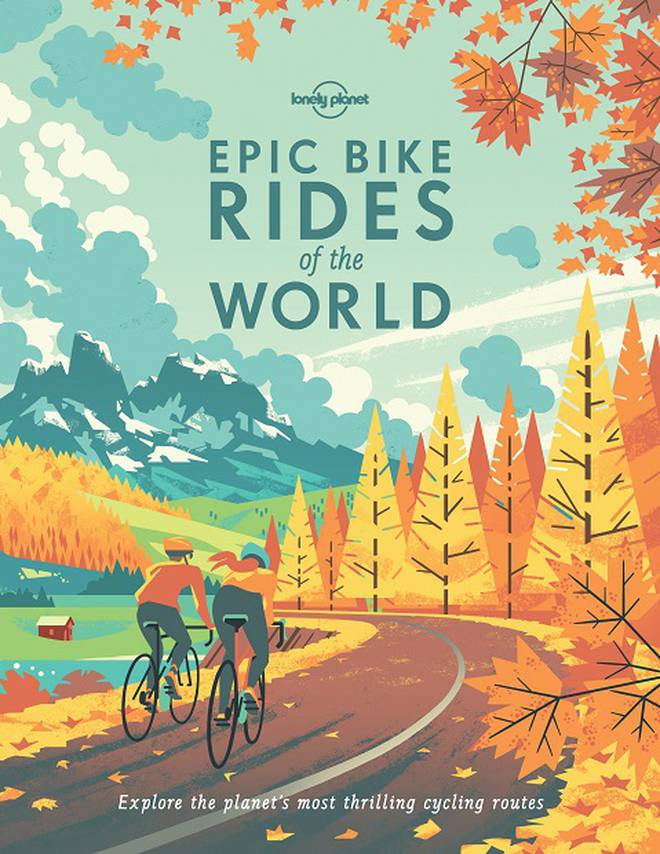 Up the other end of its spectrum are writers offering first-person accounts of rides that are truly insane — Cairo to Cape Town and the aforementioned Lijiang to Chengdu in Southwest China among them.
So it's not all nice pictures. But at least you can show those to your mates after you get back from missing all that the scenery while you were head-down, bum-up climbing some mountain that looked so inviting and achievable on the glossy pages of Epic Rides of the World.
So a very handy book to have both before and after your big adventure.
Note: The reviewer once biked around an entire country. It was Niue and it took him all morning, though it did rain. Oh and he mountain-biked across Scotland because he was too cheap to take the bus. It rained then too. He's also mountain-biked in Japan, Canada, the US, and South Africa where he was chased by baboons, which will teach him for having a banana in his backpack.
Epic Bike Rides of the World
Lonely Planet
($49.99)