Diana Plater enjoys some of the best Central Otago has to offer.
I'm a bit nervous when they suggest we do a little shoot-thinning of the new season's growth at Misha's Vineyard in Central Otago.
I really don't want to destroy those painstakingly-planted vines but, after being shown very patiently how to do it, I manage not to do too much damage. On a cold October morning, we are learning a more hands-on approach to growing wine at a vineyard normally closed to the general public. This is the first job of spring, aimed at opening up the canopy and it gives us an inkling of the hard work and hand-tending of vines that goes into producing premium wines.
And at the same time, getting down and dirty earns us lunch.
The vineyard overlooking Lake Dunstan is owned by Misha and Andy Wilkinson. Originally from Melbourne, Misha is a former ballerina, and her mother was an opera singer. So all their wines have theatrical names, she explains during a tasting in front of an open fire in the ruins of an 1880s Chinese gold miners' hut, known as Ah Foo's House, next to their Lucky 8 vines.
We visited this spectacular region for last year's Down to Earth celebration, which allowed visitors access to wineries without cellar doors and to take part in activities they normally couldn't do on a vineyard.
Wine tourism is growing in Central Otago. The Gibbston Valley and surrounding areas were gold mining and sheep farming country before some very clever people, including Alan Brady, saw the potential for wine, in particular pinot noir in the early 1980s.
The Irishman, a former journalist, explains that when he planted his first grapes in 1981 on what had been a weekend retreat, he was told you couldn't grow grapes in Central Otago, where it is hot in summer but surrounded by snow-capped mountains. Luckily, Brady ignored the cynics and Gibbston Valley Wines released its first commercial wine in 1987.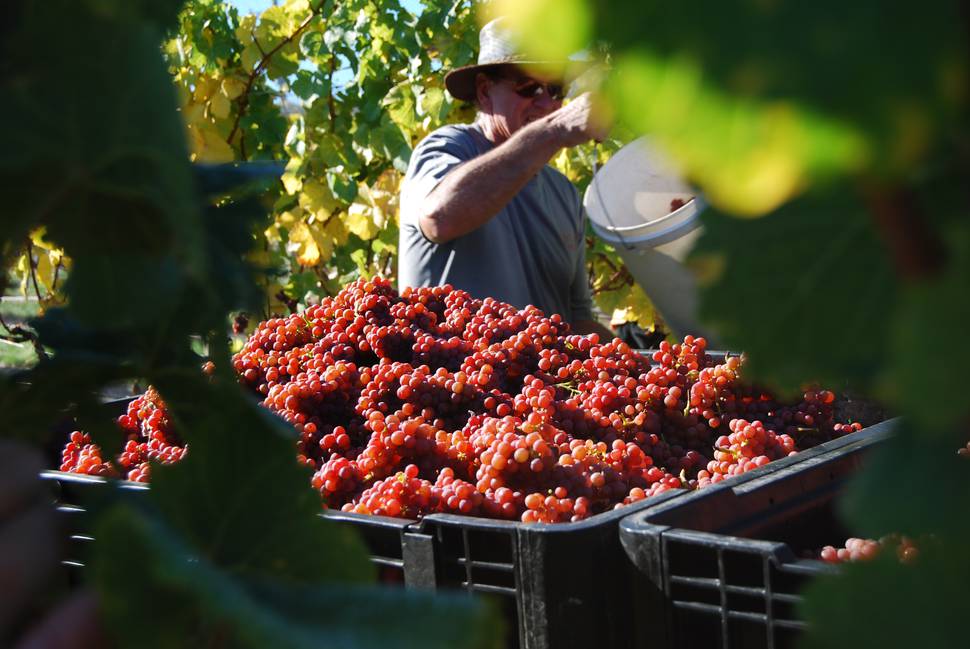 There were other wine pioneers at the time, and the sub-regions, including Bannockburn, Bendigo, Lowburn, Pisa, Cromwell, Wanaka and the Alexandra basin, now boast about 120 vineyards with world-famous reputations and a wide range of varieties.
"The whole industry has grown dramatically since that time and we've been part of that growth," Brady says, over coffee at Kinross Cottages, where we have stayed the night.
But he attributes the success of his vineyards to pinot noir.
"I always say we didn't choose pinot noir, it chose us," he says.
It was just one of the dozen varieties he planted but it was one New Zealanders quickly gained a liking for. And his pinot noir is one the world's wine drinkers have also taken to.
The wine's spiritual home is Burgundy, but Brady says the grape seems to like Central Otago's schist — very gravelly and free-draining soils — and also cites the UV, sunshine and lack of pollution in this part of the world.
Biodynamic vineyards are growing in popularity and we have a tasting overlooking the vines at organic and biodynamic Domaine-Thomson vineyard in Lowburn, after learning about some of the techniques involved.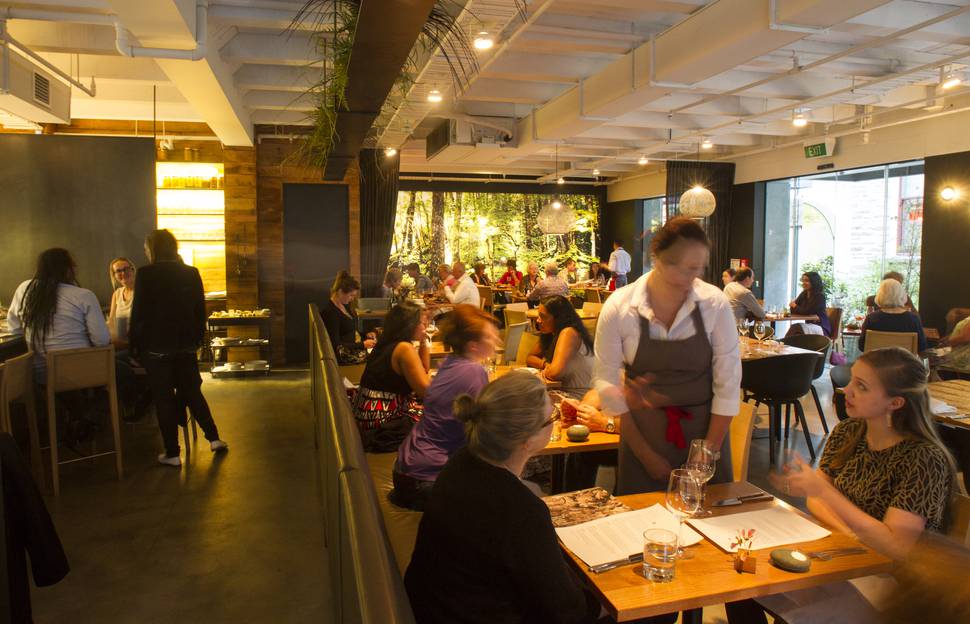 It's not just wine though, there's also food. Queenstown has a lively bar scene and there are always new, fun restaurants opening.
Dinner is at Josh Emett's Rātā.
Emett, who worked with Gordon Ramsay in London for many years and is well known from MasterChef New Zealand, believes in sourcing food as locally as possible.
His Queenstown restaurant's lamb is from nearby stations, cherries, apricots and nectarines hail from Cromwell and vegetables from the Gibbston Valley, matched of course with Central Otago and other wines for what he describes as his interesting, international clientele.
"The foods are very simple — I would call it very comforting — but there's always something in there that's interesting and different and challenging," Emett says.
"We are a nation of good cooks, very handy cooks," he says of New Zealanders, who are often self-sufficient with their own vege gardens and love of local seafood.
As for the restaurant itself: "We want people to have a good time and that's what Queenstown is about."
CHECKLIST
Getting there: Air New Zealand flies daily from Auckland to Queenstown.
Accommodation: Hotel St Moritz is a five-star hotel overlooking the lake in Queenstown. Kinross Cottages, in Gibbston, are right in the middle of the wine-growing region.
Further information: See queenstownnz.co.nz.