As we head into a new year, we're revisiting some of 2016's most popular Travel stories. This was one of them .....
Don't believe the hype! Our writers reveal the places that fall short of expectation.
Los Angeles
He had a bulletproof vest and a gun. It seemed I was guilty of something, he just had to find out what. Welcome to LAX Customs in Los Angeles.
Maybe I've watched too many post-apocalyptic movies lately but upon leaving the airport and driving through LA it was a little too easy to imagine it all in ruins. Perhaps because it's already partway there. The roads are cracked and where there are repairs, they're an uneven patchwork - jolting the car around.
The sidewalks are littered with junk, tall weeds grow through cracks and drains. I stopped at traffic lights and looked out at the island next to me, in other cities they're planted with flowers or grass. Here it was waist-high in dead weeds; someone had bothered to spray but not bothered to clear. The ground beneath was strewn with car parts broken in accidents.
Across the road on the dusty sidewalk was a dishevelled man with a cardboard sign saying he was a war veteran with no job, the lack of a support system left him begging for money.
For all its faults, LA is home to the most brilliant and welcoming creative scene. I do songwriting there sometimes and I meet lovely, inspiring people. It draws in the most creative minds from around the world, all producing world-class songs, movies and television while the infrastructure crumbles around them.
- Dave Baxter, Avalanche City

Arizona
Everyone wants to live somewhere warm, right? No need for a winter wardrobe, you're constantly bronzed (or if you're me, off-white) and every day is a beach day. That is unless you live in Arizona.
I was briefly a resident of Phoenix while studying at Arizona State University a few years back, and I can tell you, hand on heart, that there is a tipping point where warm weather becomes disaster.
You can't walk anywhere, and if you do people honk to check you're still alive. If you miss the bus, you get heatstroke. Even on campus lecturers commuted using golf carts (a mode of transport forever etched in my mind, having witnessed one roll over my classmate.) Yes, heat is good. Just not the desert variety.
- Labour MP Jacinda Ardern

Sydney Harbour Bridge
When I worked in commercial radio my boss once called me into a meeting and said, "I have good news and bad news. The good news is we're shouting the whole staff to Australia to do the Sydney Bridge Climb!"
He stood up and raised his hand for a high-five.
"Wow," I said. "And the bad news?"
"Oh," he remembered, and sat down. "I'm afraid you're being made redundant."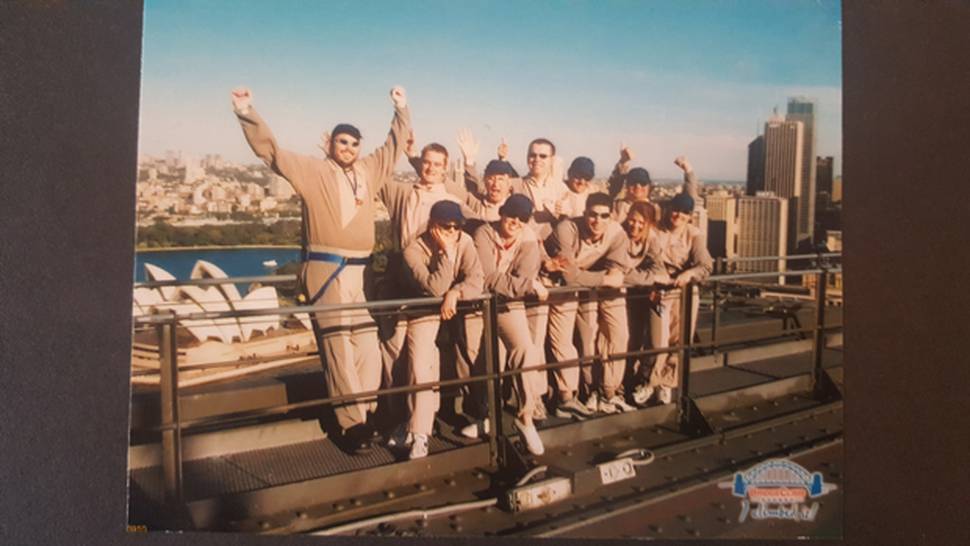 So it's fair to say I wasn't predisposed to having a good time, climbing the Sydney Harbour Bridge but really, it was terrible. The regulations and permissions they'd needed to secure access to the structure meant every possible risk and freedom had been carefully removed.
You couldn't even climb a small ladder without being forced to attach yourself to each rung by carabiner. It was also horribly oversold, every five minutes or so you'd have to stop and wait for the group in front of you to move.
We could have done the whole thing in 20 minutes but as I recall it took over 3.5 hours. And there was an All Blacks game on. In the same city! Possibly the least enjoyable day of my life.
- Jesse Mulligan

Land's End and John o'Groats, Britain
I love a good cape, me. A bit of rock from which to observe an endless horizon, a clashing of oceans. If it's got a nice observation deck, one of those signs with multiple pointers saying how far away everything else is, all the better.
But Britain's two best-known compass markers, Land's End in Cornwall (west) and John o'Groats in Scotland (north) are equally comedic in their dismalness.
Yes, they both offer nice drives to get there.
Yes, you can have a very good time in Cornwall. Stay in a pub. Borrow a very thick wetsuit and go surfing. Visit the Tate St Ives after you've thawed.
In northeastern Scotland you can ... stay in a pub, preferably one in north-western Scotland after a few more hours on an empty road.
Land's End's tourist facilities do include "the Shaun the Sheep Experience" - closed when I visited - and tracks around the cliffs. John O'Groats offers a carpark, a souvenir shop, a cafe and a moored lifeboat, occasionally employed possibly when the depressing vista gets too much for visitors who have spent hours getting there.
- Russell Baillie, TimeOut editor

Glastonbury
Hi there, I'm the square, terminally un-hip, old guy who works at the Herald, and I'm here to tell you that the famed Glastonbury festival sucks.
The best bands in the world are playing - which is great. They're generally playing all at once and on stages separated by a two-hour hike through knee-deep mud. The lightest smattering of rain turns the whole place into a mud pit because the people who run the festival have packed too many festival-goers into too small a space.
The toilets are awful and overflowing within a few days. As there's not enough space for all the tents, some people are forced to pitch their tent among leaking rivers of raw sewage. But never mind that - Florence & the Machine are playing in a minute!
And then there's the people. As it's the biggest festival in the galaxy, Glastonbury attracts both the teenage raver in the middle of a six-month gurn and those festival-goers who can't be bothered searching out smaller, cooler festivals - those not headlined by Dolly Parton or the Rolling Stones.
If standing in a poo-filled paddock surrounded by a bunch of middle-aged Londoners having their annual MDMA weekend away from the kids as they try to recall their wild college days - back before they became David Cameron-voting drones working in the banking sector - is your idea of a top time, you'll love Glastonbury.
- Winston Aldworth, Travel editor
The Colosseum, Rome
It's just a run-down stadium. New Zealand has plenty of run-down stadiums! Although the Colosseum gets a lot more people through the gates than the Wellington Sevens do these days.
- Ben Boyce, of Jono and Ben fame
North Vietnam
Being a foodie, I couldn't wait to travel to Vietnam to experience the food. I had heard so much about it and the blend of Asian and French cuisine had my taste buds watering on the plane.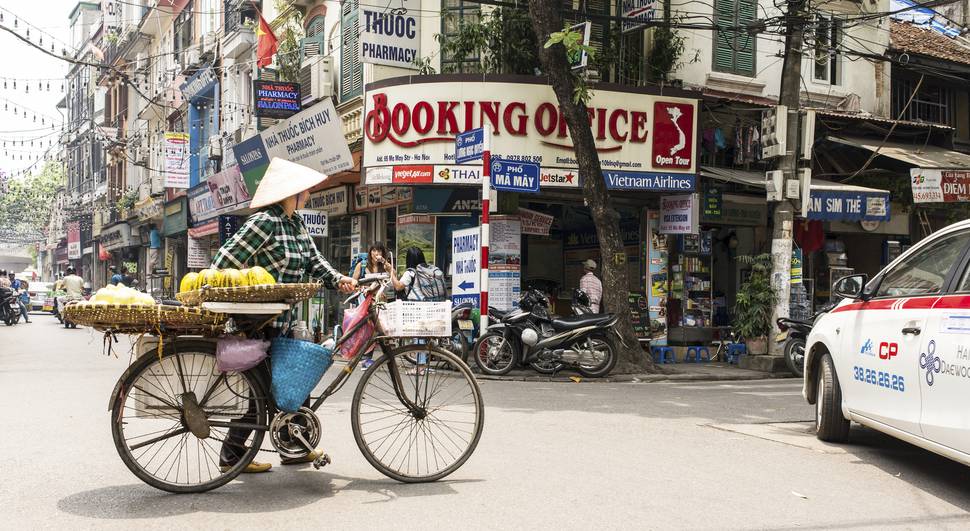 However, the reality was something very different, with European tourists being treated as if we were American tourists who couldn't live without their much-loved fast-food chains.
Restaurants offered two menus. One for the locals with all the good stuff, like pho soups and traditional dishes and another for tourists with hot dogs and hamburgers. Very frustrating!
Admittedly that was 10 years ago, so perhaps it is time for a return visit.
- Michael Van de Elzen, chef

Wanganui
I remember when I was 19 I was invited to the 21st of a boy I'd had a huge crush on for years. We'd recently had a "fling", so I was super-excited. He was at art school in Wanganui, which was all very groovy, and he said I could stay with him in his flat that weekend.
So I spent all my money on plane tickets to fly from Auckland to Wanganui only to find that his "girlfriend" was staying there as well and I had to sleep on their horrible, manky couch.
Not only was I heartbroken, humiliated and broke but it hosed down with rain the entire weekend and (sorry. Wanganui) but that town is not a fun place when it's damp.
Learned two lessons: 1. Boys are idiots. 2. Always buy a flexi-fare return flight.
- Yvonne Lorkin, Canvas wine writer

Melbourne
For most of my adult life the only overseas location I'd ever visited was Melbourne, because of all the record stores and the bands.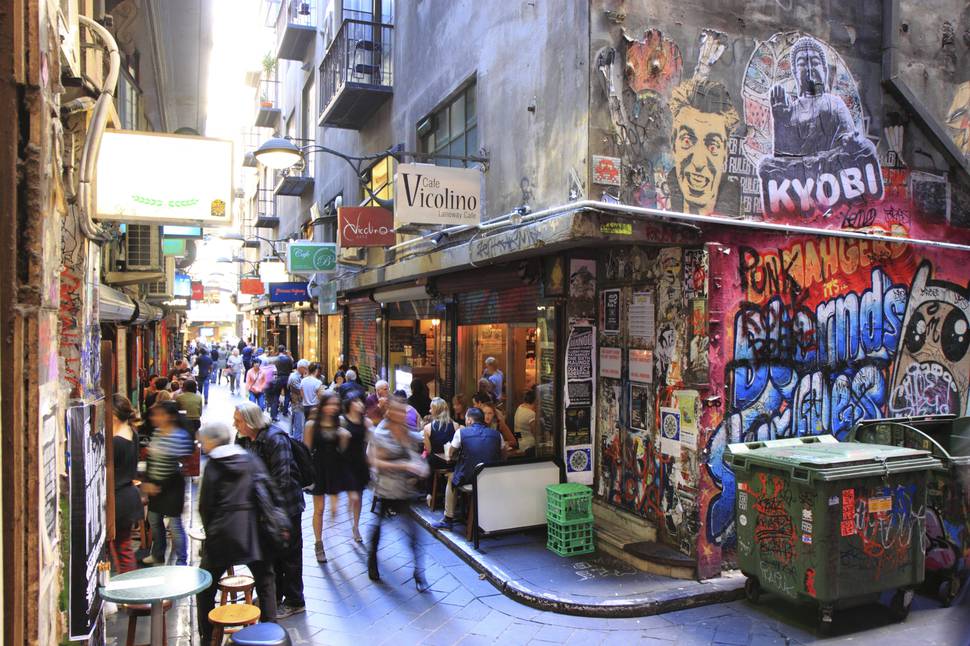 Auckland indie kids used to wax lyrical about the city like it was some sort of hipster mecca and I did too - at least until I realised how insufferably twee it actually is. And it's pretty weird how all the sub-cultures stick to certain suburbs - what's wrong with mixing it up a bit?
I later sold out when I discovered Sydney's bright lights, weekly fireworks and vast array of fast fashion. At the end of the day, it's like Auckland v Wellington and I'd choose the tacky over the twee.
- Eli Orzessek, Herald Travel digital content producer

Waiheke
I can't think of anywhere worse than Waiheke Island. I'd rather be sent to Jurassic Park, where I'd have my various appendages ripped off by a pack of angry velociraptors. Better still, dump some dinosaurs on the island and let them go to town on the local population.
We're in make-believe land here, but I think it's appropriate because the myths built up around this turd in the ocean is utterly unbelievable. Every day Waiheke tops another "Top 10" list. Every day I am left thinking, "why?"
One only has to peruse the "Waiheke" hashtag on social media to see yet another grinning schmuck doing a selfie with a glass of wine, often with a helicopter parked in the background. What kind of life is that?
There are a million places one can drink wine and jump in the ocean, and they come with none of the wankery of Waiheke island. Of course you could argue the locals are nothing like the tourists, and you'd be correct. But does that make their ways any better?
From screaming driveway disputes to excessive jewellery and yoga, the locals come with their own problems. There's this growing idea on the island to cut itself from Auckland entirely. I support it.
Cast the island free and let's hope it floats even further out into the ocean and I never have to hear about it again.
- David Farrier

Morocco
It was a really stifling hot afternoon in the souks of Marrakesh.
Worse, I thought the goods in the shops were pretty average. I mean, how many leather bags does a man need?
So, a bit bored, I did a deal with my wife and our friends to leave them and meet them back at the riad, from where it had only taken 20 minutes to walk to the souks.
Souks are a bit like a maze. The local tourist maps aren't accurate. The local urchins offer to guide you to an exit - for a price.
My wife arrived back at the riad three hours later.
When she asked how long I'd been back, all I could mutter was "about 5 minutes".
- Peter Williams, TVNZ newsreader
Comments on this article are now closed.