The food and wine - and reptiles - north of Auckland leave Patricia Greig grinning from ear to ear.
There's nothing better than eggs on toast on a crisp autumn morning in the countryside. It may seem like a dream but it's not so tricky to find somewhere to escape to. Booking.com has 3500 properties to choose from and considering Matakana is only 50 minutes' drive from Auckland it's easy to create the perfect itinerary.
Takatu Lodge is a perfect base for a Matakana visit. The view unfolds from the beautiful modern homestead atop its vine-lined hillside and within, the ever-efficient Joanne organises everything, from dinner bookings to massages and wine tastings as guests explore the surrounding area. The lodge prides itself on being environmentally sustainable, as does the surrounding vineyard. Not only is the lodge brimming with luxury and peace, Joanne is a qualified chef, and is happy to explain aspects of the local artisan industry so you know exactly where your breakfast came from.
Snacks
Matakana Market Kitchen:
For beautiful steak, bluff oysters and cocktails, you can't go wrong with Matakana Market Kitchen. Seasonal, creative and thoughtful meals, made from the best ingredients sourced from local growers, suppliers and market traders. Reservations are a must on the weekends as Matakana gets packed.
Leigh Sawmill:
After a day in the sea, there's nothing better than pizza and beer, and Leigh Sawmill is the perfect location. Only 2km from Goat Island, the Sawmill also offers a menu packed with healthy options, live music and an extensive selection of Sawmill Brewery beers.
Wharf Street Bistro: This boutique bistro in the heart of Warkworth is absolutely divine. Overlooking the Mahurangi River, Wharf Street Bistro has a romantic vibe and the best calamari I have ever tasted. The twice-baked cheese souffle is also a must. Again, book - this place is very special.
Explore
Scandrett Regional Park About 30 minutes from Matakana, at the eastern edge of Kawau Bay, Scandrett Regional Park consists of headlands, beaches, regenerating coastal forest and a historic farm area, complete with a homestead built in 1884. The Mullet Point Loop is a fantastic way to see the park, takes about an hour return to walk and begins by the carpark. The track leads to the historic pa site at Mullet Point, so pack a picnic and enjoy the panoramic views.
Tawharanui: On a remote peninsula, Tawharanui Regional Park boasts beaches, rolling pastures, shingled bays, native coastal forest and regenerating wetlands. Popular with campers, the park has 3km of beautiful white sand beaches and many informative Takatu Lodge interpretation panels providing information on park history, historic buildings, trees and restoration work, so a trip can be an educational adventure. Follow the orange markers for a short walk (30 minutes) along the Fishermans Track to Anchor Bay. Have more time? For a longer walk (1.5 hours) and more of a challenge, wander around the south coast over the rocks to Maori Bay (access from mid- to low tide only).
Also check out
Brick Bay Sculpture Trail:
Near Snells Beach, this 2km trail through a remarkable landscape features a set of contemporary sculptures by New Zealand artists. This outdoor gallery is home to the Glass House where guests can enjoy a personalised wine tasting, sample a delicious food platter with a glass of wine or linger over a coffee after walking the sculpture trail.
Ti Point Reptile Park:
From tuatara to tortoises and alligators, it's lucky there are no crocodiles here because the things you'll see will have you grinning from ear to ear.
Beached-as in Matakana
Omaha
The town has a surf club, a bowling club, an 18-hole golf course, playgrounds and tennis courts, so there's plenty to do for people of all ages. Omaha is easy to get around too, thanks to the network of walking tracks and paths that wind between houses and reserves making the best route to the beach relatively quick to find. When you're done with Omaha's white sand and the uninterrupted view of the gulf, pop to Point Wells' General Store for super fish and chips.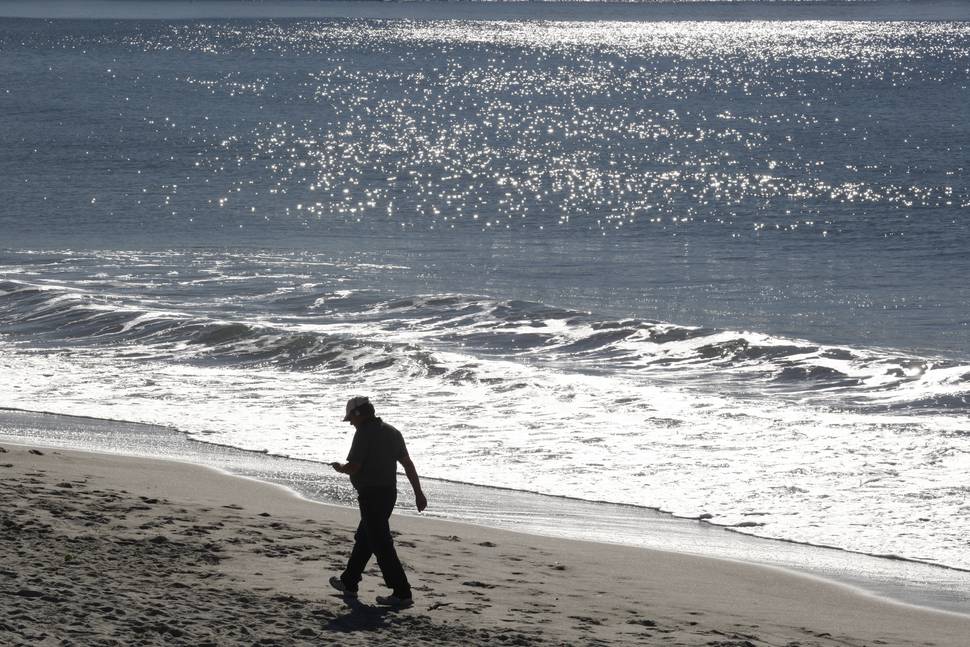 Goat Island
Pack your flippers and head to Goat Island's Cape Rodney-Okakari Point Marine Reserve. A reserve since 1975, the sheltered, crystal-clear waters are an ideal spot for snorkelling and diving for those who wish to see masses of colourful fish and marine eco-systems. The best visibility in the water is around this time of year, and the views of marine life in kelp forests and sponge gardens is incredible. Remember, this is a marine reserve, so leave the environment in peace, exactly as you found it.
Pakiri
Many lucky Kiwis have happy memories of family holidays at musty beach houses on our beautiful coasts, and Pakiri is where mine took shape. The longest sandy beach in Rodney District, the pristine shoreline offers opportunities to fish, surf, whale watch and horse ride. Pakiri's 14km stretch is a haven worth the trek over the sand dunes for.
Leigh
As the closest town to Goat Island, "Leigh by the sea" isn't just the home of the Sawmill. This close-knit community is primarily a fishing village, exporting fresh fish nationally and internationally. We recommend you stop in and grab a snack at Lee Eats on your way to Daniel's Reef for a surf.