Taylor Swift may have raved about Bethells Beach, but it wasn't good enough for TripAdvisor's annual Traveller's Choice Awards.
In fact, not one bit of pristine New Zealand shoreline made its list of top ten best beaches in the world, with Grace Bay in the Turks and Caicos Islands given the coveted number one spot.
Second place was awarded to Brazil's Baia do Sancho on the island of Fernando de Noronha, which took first place in last year's awards.
Also named in the top 10 was Cuba's Paradise Beach, known locally as Playa Paraiso, along with Cayo de Agua in Venezuela.
The Seychelles honeymoon spot of the Duke and Duchess of Cambridge, Anse Lazio, Praslin Island, also made the list at fourth place - described in reviews as "picture-perfect in every way".
In Europe, Playa de Ses Illetes on Formentera, Spain was named the seventh best beach in the world and the best in the continent. The crystal clear waters make it a favourite spot for the rich and famous to moor their yachts.
TripAdvisor also named its best beaches in New Zealand, with Maunganui Beach in the Bay of Plenty taking the top spot.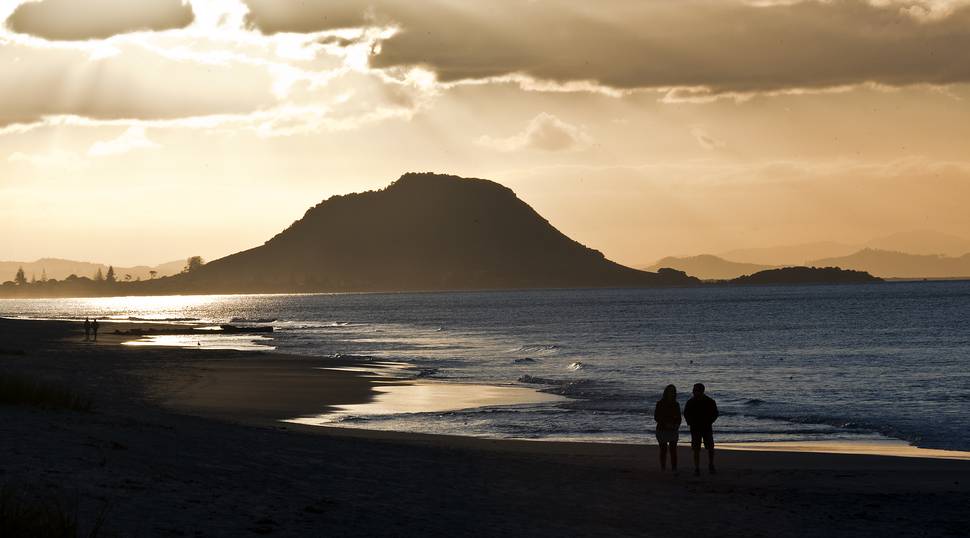 It was closely followed by Auckland's Piha Beach, Wellington's Oriental Bay and Ninety Mile Beach in Kaitaia.
Although Bethells didn't top the list, it was good enough to be the backdrop for Taylor Swift's Out of the Woods video and still made TripAdvisor's top 10.
Travellers' Choice Beaches Award winners were determined based on the quality and quantity of traveller reviews and ratings for beaches on TripAdvisor gathered over a 12-month period.
Trip Advisor's top ten beaches in the world
1. Grace Bay - Providenciales, Turks and Caicos
2. Baia do Sancho - Fernando de Noronha, Brazil
3. Playa Paraiso - Cayo Largo, Cuba
4. Anse Lazio - Praslin Island, Seychelles
5. Cayo de Agua - Los Roques National Park, Venezuela
6. Flamenco Beach - Culebra, Puerto Rico
7. Playa de Ses Illetes - Formentera, Spain
8. Ngapali Beach - Ngapali, Myanmar
9. West Bay Beach - Bay Islands, Honduras
10. Nacpan Beach - El Nido, Philippines
Trip Advisor's top ten beaches in New Zealand
1. Maunganui Beach - Mount Maunganui
2. Piha Beach - Piha
3. Oriental Bay, Wellington
4. Ninety Mile Beach, Kaitaia
5. Kaiteriteri Beach - Kaiteriteri, New Zealand
6. Tunnel Beach - Dunedin
7. Ohope Beach - Whakatane
8. Orewa Beach - Orewa
9. Bethells Beach - Auckland
10. Whangamata Beach - Whangamata
- nzherald.co.nz