There's a whole new year ahead and plenty of places to explore — we've picked out some of the best upcoming spots for every style of traveller.
Hokkaido, Japan
Japan's latest bullet train route connects the northernmost island of Hokkaido - known for its skiing, hot springs and fishing - with its capital city Tokyo. Low humidity makes it an ideal summer destination, and while the winters can be harsh, heavy snowfall makes for excellent winter sports opportunities.
The snow in Hokkaido is considered superior to the powder of Honshu, kept cold by the icy air that travels from Siberia over the Sea of Japan. Niseko resort is the most popular and largest ski destination in Japan and it's said that it never stops snowing there - so don't expect sunshine, it doesn't bring snow.
A visit during the Japanese spring gives the chance to take in the cherry blossom season. The largest city, Hakodate, has parks lined with the pink sakura blossom that attract plenty of visitors hoping to appreciate their beauty.
As well as sakura sight-seeing spots, Goryokaku Park is a popular place to check out the blossoms - this park is actually a late 19th-century fort, built to protect against Russian invasion. Its star-shaped landforms and surrounding moat makes for a visually stunning experience when lined with cherry blossoms in the spring.
It's often used by locals to enjoy jingisukan (or Ghengis Khan) - a Japanese take on Mongolian barbecue, cooked in a special pan.
• Read more: Powder perfect in Japan's mountains

East coast, Sri Lanka
Tourism is just opening up in the eastern region of Sri Lanka after 30 years of civil war. In contrast to the developed resorts of the west and south beaches, the east coast of Sri Lanka offers a raw, earthy experience with little package tourism.
There's world-class surf at Arugum Bay - dedicated surfers visited here even in the war years. This is a good starting point due to its proximity to the national parks of Lahugala and Yala East. For a more low-key experience, visit the sleepy shoreline of Uppuveli - quickly, before it's developed.
The largely Tamil and Muslim population of the region live in towns and villages dotted along the coast. The main towns of Trincomalee and Batticaloa are visited by few, but are worth visiting to check out the colourful Hindu temples and remnants of Dutch colonialism.
A range of accommodation options have opened in the area, including the eco-village and tree-incorperated architecture of Jungle Beach resort near Trincomalee, and the wooden chalets of Maalu Maalu, inspired by the traditional Waadiya architecture of local fishing villages.
• Read more: An A-to-Z for touring Sri Lanka

El Chalten, Argentina
For the rugged adventurous types, Argentina has plenty to offer. Arguably its star natural attraction, the Iguazu Falls are a must-visit, consisting of 275 individual waterfalls. The layout of the surrounding park means it's easy to get up close and feel the spray on your face.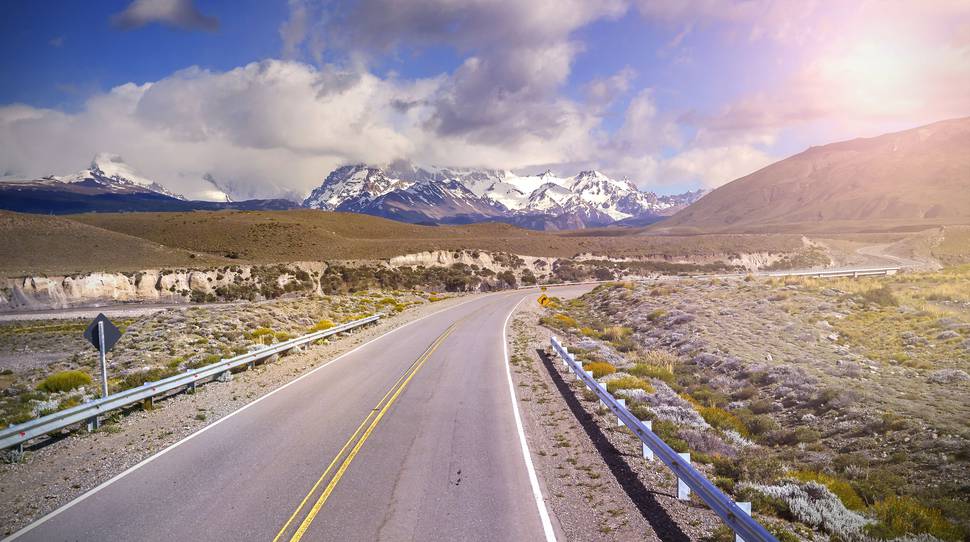 A slightly lesser-known spot is El Chalten, a small village that sits at the foot of the Cerro Torre and Cerro Fitz Roy mountains. Founded in 1985, the town helped secure a disputed border with Chile. Since then, it's become known as the trekking capital of Argentina, with most visitors to the region attracted by the vast mountain0climbing options. The town has a limited capacity, so you're better to book accommodation in advance.
After working up a hunger in the great outdoors, stuff yourself with meat at a traditional Argentine barbecue. With whole carcasses thrown on the charcoal firepit, it's definitely a vegetarian's nightmare.
• Read more: Argentina: Sex and death in Buenos Aires

Nepal
The Nepalese Government has made many efforts to attract tourists back to the country, following the devastating earthquake last April. In fact, the return of tourists is vital to its recovery. When visiting, be sure to frequent local companies and homestays as much as possible so that your tourist dollars can make a real difference.
New Zealanders are drawn to the region thanks to our special relationship with Mt Everest and its local Sherpa population. But it's not all about mountains. Nepal also has lush green jungles, home to tigers, elephants and rhinos, among others. Jungle Safari Lodge in Chitwan National Park offers a variety of safari experiences, as well as accommodation right in the thick of it.
• Read more: Nepal: Good people, tough track

The Philippines
It's getting easier for Kiwis to visit the Philippines - Philippine Airlines started direct flights to Manila in December and Air New Zealand has also hinted it will be also offering direct flights this year.
While its often overlooked in the region, the Philippines offers more than 7100 islands, with some of the world's most beautiful coastlines and spectacular coral reefs to explore. It's less developed than other popular locations like Thailand and has a unique, almost South American culture, due to the history of Spanish colonialism.

For animal lovers, the Philippines are also the home to a special kind of tiny monkey called the tarsier. Get up close and personal with these cute critters at the Philippine Tarsier Sanctuary in Corella.
And when getting around Manila, be sure to jump on a jeepney. Based on the jeeps left behind by the US Army in World War II, these stretched public buses decked out in bright colours and chrome trim will give you a ride to remember.
• Read more: Philippines: Ride a Philippines eyecatcher

Nicaragua
The new routes offered to the American south by Air New Zealand have opened up a lot of nearby destinations for New Zealanders. In Central America, Nicaragua is one of the least-visited countries by tourists, and is cheaper and safer than other nearby locations. However, there are reports of a "tourism revolution" taking over the country, as more luxury eco-lodge accommodation is established.
Between the Pacific and the Caribbean, Nicaragua is a land of deep blue lakes and majestic volcanos. San Juan del Sur has long been popular with surfers in search of an idyllic, uncrowded spot - plus there are plenty of other secret surf spots, if you can get a local to divulge.
Nicaragua is also the home of a very unique activity - volcano boarding. Grab a jumpsuit, goggles and a wooden board and hit the rocky black slopes of Cerra Negro.
And if you're after a party, plan your trip to coincide with the country's biggest fiesta, the feast of San Jeronimo, in late September. In the town of Masaya, the official eight days of festivities are extended to three months of fireworks, parades and drag queens.
• Read more: Nicaragua's double-volcano island
- nzherald.co.nz