How can you resist a tour 'bus' that is actually a very cool classic car? asks Emilia Mazza.
For travellers who prefer to earn their insider knowledge on the ground, the idea of a guided tour seems more gauche than gratifying. But finding myself curled up in a gorgeous aqua-coloured 1964 EH Holden for a tour of inner-city Sydney one late-summer afternoon, with very stylish owner/operator Richard Graham, held more promise than anything a big red bus could offer.
For a tour operator, Graham is about as offbeat as they come. He's all pencil-thin moustache, checked shirts and skinny jeans - hardly the usual look. But, as it turns out travel and adventure is more than just Graham's passion, it's in his bones. By 18, he had seen every continent on the planet, thanks to parents who thought private school education money was better spent on providing enriching travel experiences - experiences he says were chock-full of adventure and never followed the tourist trail.
With the company motto declaring visitors will get the sort of experience that will make them a "local in a day", hitting the inner-city suburb of Redfern feels like an interesting starting point. Once divey and run-down, the demand for inner-city housing has meant suburbs like this have been transformed into enclaves of coolness.
But the first stop we make isn't for coffee at any number of the very cute looking cafes that are dotted around the streets, it is in fact at Graham's house. The downstairs front room doubles as a gallery for local artists - and while it's a slightly discombobulating experience being in someone's lounge looking at art for sale, Graham is the perfect host, and the offer of home-made cake makes things feel much less awkward.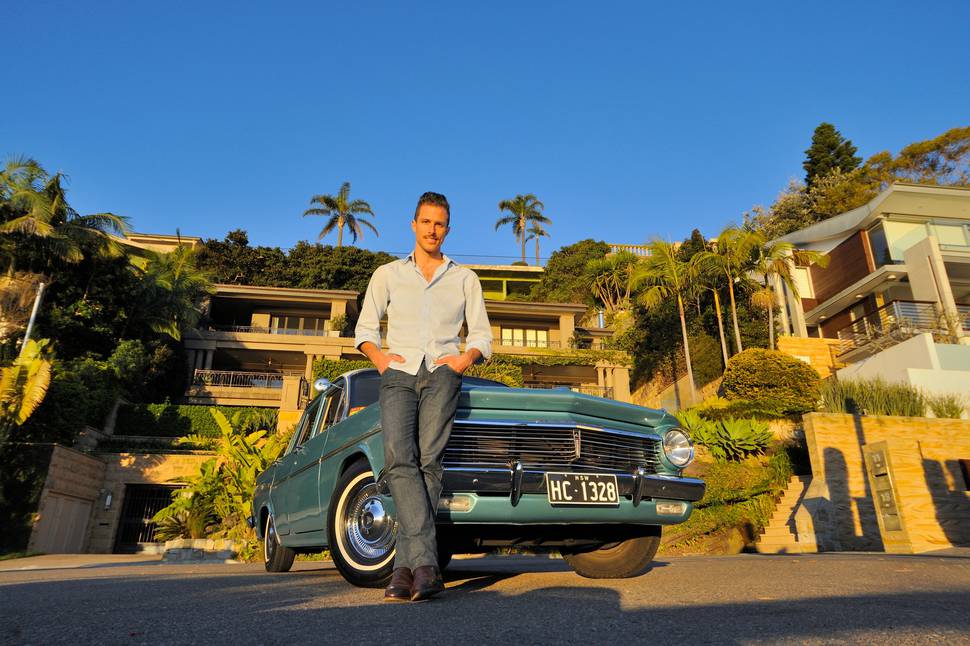 On our way out of Redfern, Graham takes me past Everleigh St, the infamous site of some of the worst housing in Sydney's inner city. The street - in its more tragic days - was all smashed-out windows and footpaths littered with syringes. Now, this former ghetto stands empty. Although gentrification hovers, there's an ongoing furore between the Aboriginal Housing Company and protesters who say funds from the sale should be directed to affordable housing.
Graham makes a point of taking me past the protest, a campsite set up on a small reserve of land that sleeps up to a dozen protesters each night. The Aboriginal tent embassy isn't the kind of sight you'd expect to see on a mainstream tour but this operation isn't one that caters to the mainstream; so on a good day, you get lucky and you see it all.
Fanging it (that's Aussie for "hooning") to Sydney's eastern suburb beaches - Coogee, Bronte and famous Bondi - in a mint-as ride to check out picture-perfect ocean views comes highly recommended. While you might imagine a laid-back beachy vibe in this part of town, style counts. The car obviously meets the standard, as plenty of admiring looks are cast in its direction making cruising the strip quite a blast.
Wending our way to our final stop through Sydney's older moneyed suburbs, Graham, an enthusiastic raconteur, reveals an extensive knowledge of Sydney's history. Our final stop is Parsely Bay, a place that, in true Graham form, is off the beaten track.
As we arrive at the tiny gem of an inner-city harbour beach, it's clear we've come to a pretty special place. Virtually deserted, save for two or three people swimming, it sports views out over the city, harbour and mountains that for mainstream operators would be tourist gold.
It's Sydney's best-kept secret Graham tells me, strictly locals only. Luckily, for me getting my "insider tour" from a real insider has paid off.
CHECKLIST
Getting there: Qantas flies several times a day from Auckland to Sydney.
For more information: Visit MySydneyDetour.com
The writer travelled courtesy of Destination NSW.