This spot is a favourite with Kiwis and visitors year-round, says Elisabeth Easther.
Origin of name: From the Maori words, "taka" for sleeping mat and "po" for night, thought to mean "to leave in haste in the night". Tekapo is thought to be a corruption of Takapo.
Population: 369 (2013 Census).
Town slogan: Where Earth Meets Sky - in honour of the Night Sky Reserve.
Town mascot: The infinite twinkling stars.
Stellar attraction: In 2012 an area of 430,000ha around Tekapo was designated the Aoraki Mackenzie International Dark Sky Reserve, one of just four in the world. Visit Mt John Observatory for stellar views and a night sky tour. The Southern Lights (Aurora Australis) will blow your mind. Most visitors have never seen such spectacular clear skies.
Famous locals: Bruce Hayman, a World War II fighter pilot who was shot down over Germany, losing a leg and spending time in prison camps. Gottleib Braun-Elwert was an acclaimed mountain guide. Bill Hamilton from nearby Irishman's Creek invented the Hamilton Jet.
Best websites: laketekapountouched.co.nz and tekapotourism.co.nz.
Big business: Within the village, it's tourism and outside the village, it's all about high country sheep stations, the region's original backbone.
Sources of pride: The beautiful countryside, the famous night sky and the welcoming people - it's a small town with a big heart.
Town fiestas: Rather than hosting specific events, there's simply plenty to do here year-round. In winter, Roundhill Ski Park (20 minutes out of town) has everything from family slopes to extreme terrain, not to mention the longest rope tow, The Nutcracker. This is virtually vertical and sets you up for the longest run in the Southern Hemisphere. Then there are the hot pools, the ice rink, snow tubing and stars.
In summer: People flock to the lake for swimming, boating, water skiing, horse riding and walking. The hot pools are still fab with a huge slide in place of the ice rink. And you don't have to break the bank to have fun.
Here for a short time: A night sky tour is essential; ditto a soak in the hot pools. To marinate in them when it snows is simply sublime.
Best reason to stop: To bask in nature in all her glory.
Best activities for kids: Hot pools, ice skating, skiing, snow tubing, or in summer try boating, kayaking, the paddle boats, and the water slide. There's also plenty of off road cycling for riders of all abilities.
Best park: Lake Tekapo is one big enormous park, the regional park is spectacular with its walkways, cycling, picnic areas and lake. Murray Park in the centre of town is also swell, as is the domain.
Best playground: The local school and Murray Park both have plenty of play equipment.
Best walks: Mt John Walkway goes through the village and up to the top of Mt John where the views across Mackenzie Basin are staggering, (about a three-hour trip). Cowans Hill Walkway is also spectacular, do it in about 90 minutes or extend it by going around the lake's edge and through the regional park. And don't forget, Te Araroa Walkway passes through here, hop on at Lake Tekapo and walk down to Wanaka.
Best view: From the top of Mt John, hands down.
Best place to pull over: As you come into town, on SH8 from the east, there's a viewing platform that looks up Godley and Cowan valleys and across to Matariki Island in the middle of the lake.
Godzone: The Church of the Good Shepherd is one of the most beautiful churches you'll find anywhere in the world. Sitting on the peninsula, the view through the clear altar window looks right up across the lake - exceedingly popular for weddings.
Best swims: The hot pools of course, and the lake is good for a short swim in summer - but be warned, it doesn't change temperature much from between 9-11C year-round.
Nice arts: Glacier Rock Gallery sells lovely things and the proprietor Colin McLaren is a talented watercolour artist. Or, as you come in via Burkes Pass, there are some very sweet galleries and shops from Fairlie all the way to Tekapo.
Top shop: There's not a lot of shopping, but the Four Square has most everything you'll need. Or have a browse round Kiwi Treasures which looks out to the lake. It sells souvenirs and fishing licences, as well as local activity vouchers. Merino Story does snug clothing, plus they sell bathing suits if you forgot to pack yours.
Cream of the coffee: Run 77 is a small daytime cafe with great coffee and excellent brownies. Astro Cafe at Mt John observatory also does a great brew, delicious sandwiches and gobsmacking views.
Best food: With so many restaurants, you won't go hungry. Try Kohan, an award-winning Japanese eatery with views across the lake. Plus there's also Italian, Chinese and Thai. Mackenzie Bar and Grill specialises in stone grill and their Mackenzie Platters include lamb, tahr, venison and salmon. Reflections Restaurant is another super joint.
Wet your whistle: Lake Tekapo Tavern for views and roaring fires - it's friendly with super food. Italian place, The Tin Plate, has cosy little drinking areas and open fires.
Best mountain biking: If two-wheeling is your thing, you have to cycle round here. The Alps2Ocean cycleway runs from Tekapo to Oamaru. Most of it is off-road and Genesis Energy have kindly closed the canal roads to traffic so no big trucks whizz past. Most of the multitude of walkways in the regional park are open to cyclists - so much fun to be had.
Best little cottages: Star Cottages are self-contained studio accommodation and they're romantic and pretty.
Best adventures: From tramping to hunting, boating to skiing, kayaking to fishing or just plain relaxing. How about having a chopper take you hunting, skiing or on a scenic flight up the Southern Alps?
Best-kept secret: The golf course at Mt John Homestead is phenomenal: opened by Bob Charles, it's one of the highest golf courses in the Southern Hemisphere and stunning just to walk around, even if you're not into golf.
Tucked-away treasure: In summer you have to visit Pattersons Ponds beside Tekapo River. The willows weep and it's perfect for kayaking, swimming and barbecues.
Wildlife: The wildlife is wild, from merino sheep, tahr, deer, chuckor (little partridge-like birds) and lots of skinks.
Safety warnings: Dress to the conditions and respect the mountains.
The verdict: Wherever you look - lake, mountains, stars - your eyes and soul will thank you.
Thanks to Tekapo local Lynne Frost.
Desktop readers: Click the map below to access our full library of kia ora columns.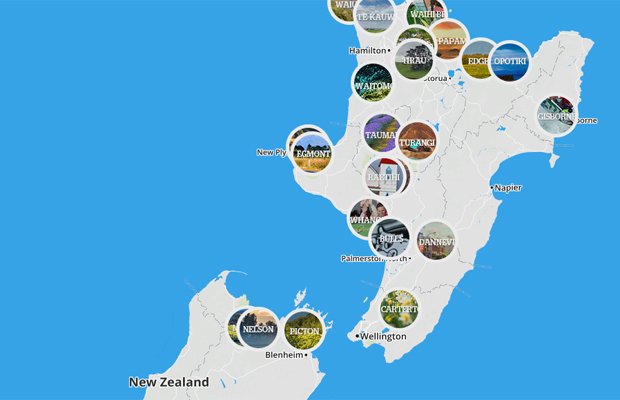 Mobile readers: Tap the links below to access our full library of kia ora columns.

Kia ora: North Island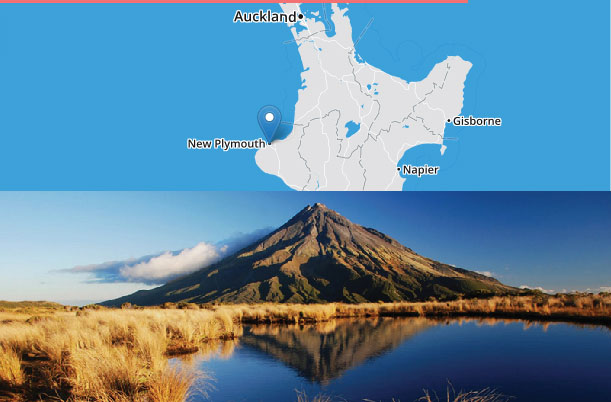 read articles
Kia ora: South Island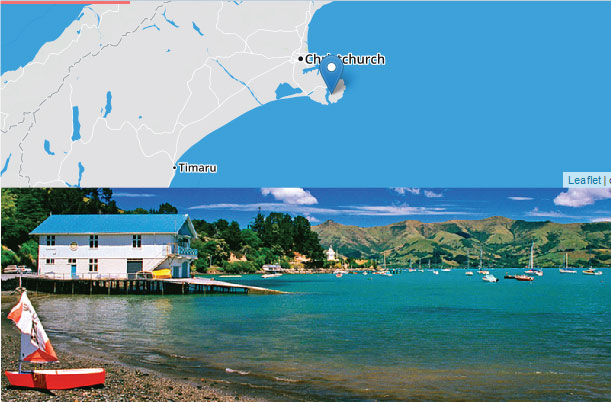 read articles