With Rocket Lab making another launch attempt in Mahia today, the Herald takes a look at some of the men and women whose roles are critical in getting the 17m rocket into orbit
Rocket Lab founder Peter Beck says space keeps anyone trying to reach it very humble.
The best bit may be that 7 minute, 32 second blast into orbit, but it's what happens before then that counts.
For those who work at the high-tech New Zealand founded powerhouse, one of the key traits is the patience to cope with the better safe than sorry ethos that runs through the company.
Rocket Lab has 250 people and it's looking for more. The vacancies range from incredibly specialised jobs to the roles seen at most workplaces.
"The space industry is an industry that keeps you extremely humble," Beck said earlier this year.
"The space gods will cut you down as soon as look at you."
A scheduled launch has been delayed for several weeks, this time because of a problem with the motor controller in the Electron rocket. Launch delays, or "scrubs", are commonplace in the space industry. Weather, technical glitches and even a stray boat near the Mahia launch site have delayed launches in the past year.
With a total cost of close to $7 million per launch, and 11 tonnes of propellent on board, Rocket Lab needs to get it right, Beck says.
"It's an industry where you spend a lot of effort and time for something that absolutely has to work — there's no room for error or ego."
Naomi Altman
Head of avionics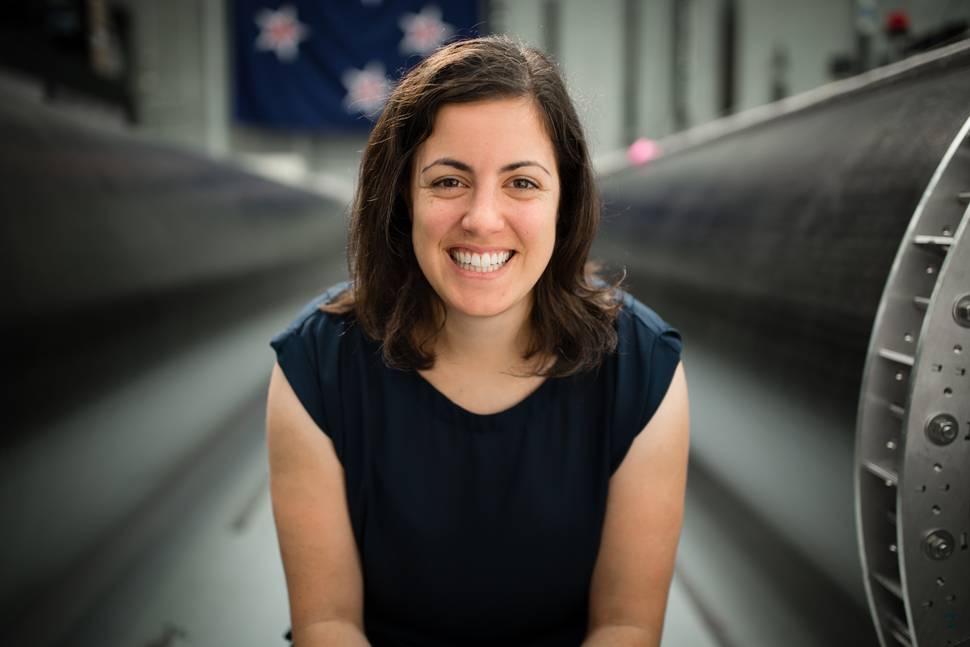 Naomi Altman joined Rocket Lab as employee number nine in October 2014.
She now leads a team of more than 20 people, mainly engineers, responsible for the electronics on the launch vehicle.
Her team worked to develop and build the Electron's electronic systems, associated equipment such as the launchpad, and helped launch the 17m rocket.
The 28-year-old from Western Australia makes it sound straightforward.
"From an initial idea, someone might say we need electronics to do a thing. And then we go and we work out how to do that, we manufacture it, put it on the rocket and then send it off.
"Because a lot of it's all custom products, we get involved with all the aspects of the production line and we do R&D work.
"I think that's something quite unique — we've really had to take on all aspects of that value chain. We built and operate our own private launch range, we also have ground tracking stations, in the Chatham Islands and then a few others in the Atlantic as well because a lot of the systems out there can't support launching as frequently or as commercially as we'd like," she says.
So much hard work has gone into that, it's hard not to get emotionally connected to it.
One of the big challenges at the moment is building manufacturing facilities in Auckland and Huntington Beach, California, capable of high output of the Electron rocket tubes, engines and avionics.
"It's a real challenge to build one a month or one a week, so there's a lot of R&D going into getting that volume out of the product."
Altman studied engineering at the University of Western Australia and also has a Bachelor of Science in physics. "I wasn't always looking to get into rockets and aerospace ... it was an opportunity that came up and was something that I didn't want to let go because it was a unique opportunity."
She says the rockets are more than machines. "So much hard work has gone into that, it's hard not to get emotionally connected to it."
For the first launch last May, she was based in Mahia on the consoles feeding data about the flight termination system to those who would execute it if necessary.
Just over four minutes into the maiden flight, a communications glitch involving equipment operated by a third party contractor meant the flight had to be terminated — its engines shut down — and while it made it to space, it didn't get to orbit.
Altman says her launch-day role from now on hopefully involves doing "as little as possible. That means it's all going smoothly."
Rocket Lab is constantly recruiting and Altman says people who don't get too flustered under pressure are always going to be an asset to the team.
"Whether you're a graduate or someone with experience, you're going to get a whole lot of responsibility."
She says the first launch was a turning point. "Until then we were speaking about what life would be like after the launch and then it happened. So I would say that if you have to take the highlight, it certainly was when that first one got away."
Daniel Gillies
Mission management & integration director
Daniel Gillies went to the university where the first — and the last — men to walk on the moon studied.
Gillies studied astronuatics and aeronautics at Purdue University in Indiana, alma mater to Neil Armstrong and Eugene A Cernan.
For Rocket Lab, he liaises with customers, has a key role in integrating payload into the rocket, and is also the guy who delivers the expert and cool commentary on the live stream of launches.
He says being based at Mission Control is a blast.
"Sitting on consoles is one of the most exciting parts of the job — you wish you could be there seeing the rocket go off the pad but being there in the room with everyone else's energy is really exciting. On the flip side, the commentary is fun — it's exciting to see people engaging with aerospace, particularly in New Zealand."
The 33-year-old says the commentary is "stream of consciousness" but while it has to be fun, it is also aimed at customers who want it to be professional and and technical.
He is based at the company's headquarters in Huntington Beach, Los Angeles, but spends time in New Zealand.
Customers who want to put satellites into space haven't got the time to deal with all parts of the rocket company.
I was one of those kids who wanted to be an astronaut.
"I'm the focal point for bringing it all together."
The delayed Electron launch will carry two Lemur-2 cubesats for Spire, a company with a constellation of satellites for collecting weather and ship-tracking data. It will also carry a Tyvak Nano-Satellite Systems satellite for GeoOptics, a company that is also developing a constellation to collect weather information.
Rocket Lab's payloads can range in value from tens of thousands of dollars to over $1 million, depending on their complexity and purpose.
And yes, they can be insured. "You can get insurance from the moment you start shipping that satellite to our launch site in New Zealand."
Gillies has broad experience in aerospace. "I was one of those kids who wanted to be an astronaut so I went to college at Purdue."
After graduation, there was a brief stint in the US Patent and Trademark Office before working at the Johnson Space Centre in Houston for a contractor doing work for the Space Shuttle and the Space Station.
That progressed to roles with Boeing, before joining Elon Musk's Space X programme.
"Around May of last year Rocket Lab had its first flight and went really, really well. I saw that and had met Peter [Beck] in the past. From my experience working on large rockets I knew the time had come where we no longer had to do large rocket ride share."
He says besides offering more frequent launches, smaller rockets also deliver a smoother ride for precious cargo.
"You get a lot more control over the mission parameters — you're no longer making compromises as you would with a big vehicle."
Shaun D'Mello
VP of launch
Shaun D'Mello is one of the six-member executive leadership team at Rocket Lab.
It's a big job. On launch day, the 25-year-old is at Launch Complex 1, about 2.6km from the pad at the tip of Mahia Peninsula.
"We do have to make a lot of calls under pressure with limited information and that takes a lot of mental capacity as well but it's all rewarded with a successful liftoff," he says.
"To put things in context, we've got over 1000 streams of information coming back at us — we have a lot of variables that we can't control like the weather or a boat coming into our safety area."
There's a steely cool among the rocketeers, but emotions spill immediately following a successful launch.
"There is definitely a lot of pride when you see it all come together because ultimately when we're talking about minutes of flight there's a background of a lot of blood, sweat and tears from a lot of people with a lot of unique talents to put it together. It's quite hard to hold those emotions back after launch."
D'Mello joined Rocket Lab in 2014. He has overseen the design, licensing and development of the world's first private orbital launch range at Mahia and is responsible for the operation of launch systems and range infrastructure including fluids systems, structures and mechanisms, tooling and ground support equipment.
He manages range safety analysis, operations and launch licensing as well as mission and launch integration, planning and co-ordination.
He has a first class honours degree in aerospace engineering from the University of Sydney and before Rocket Lab he worked on the design of light experimental aircraft, and on composite structures.
There's a background of a lot of blood, sweat and tears from a lot of people with a lot of unique talents to put it together. It's quite hard to hold those emotions back after launch.
His work on the next launch starts the day after liftoff. "The day after launch from an operations standpoint there's a team that evaluates a lot of the critical data that we get back. We have a whole team of engineers analysing and assessing how the flight has performed ahead to the next launch cycle."
Leading up to a new launch window, D'Mello is at Mahia helping oversee a rigid schedule.
Launch day is a long one, with crews having started the day before, preparing the Electron and making sure it's "healthy" on the pad.