New Zealand's latest sporting sensation is a big hit on social media.
Really big. 2.14m to be precise.
New Zealand Men's goal shoot Junior Levi has been all the talk since lining up next to the Silver Ferns in last night's historic clash at Auckland's Pulman Arena.
The 29-year-old, who was referred to as the 'man mountain' throughout the game, towered over Silver Ferns defenders Jane Watson, Phoenix Karaka and Casey Kopua.
So much so that he's become all the talk among global netball fans after the men claimed a 54-50 win over the Ferns.
Unsurprisingly, Levi played both basketball and volleyball during his high school years before netball became his sport of choice in his final year of university.
Five years on, Levi said it's been the rules and structure of how netball is played which has seen him develop a love for the game.
"It's not like in basketball where I can be the LeBron James," Levi told the Herald. "In netball, I can only play goal shoot or I can only play goal keep, I can only do one or the other. Everyone has to do their role in order for a positive result.
"Netball is the purest team sport on the planet, there's no sport like netball where you have to have all seven players do their job."
Netting 48 goals from 52 attempts last night, Levi made working the circle look like a piece of cake.
But the Queensland-based netballer admitted it was no easy feat to come up against some of the world's best defenders and gave full credit to what he described as a Ferns unit on the rise.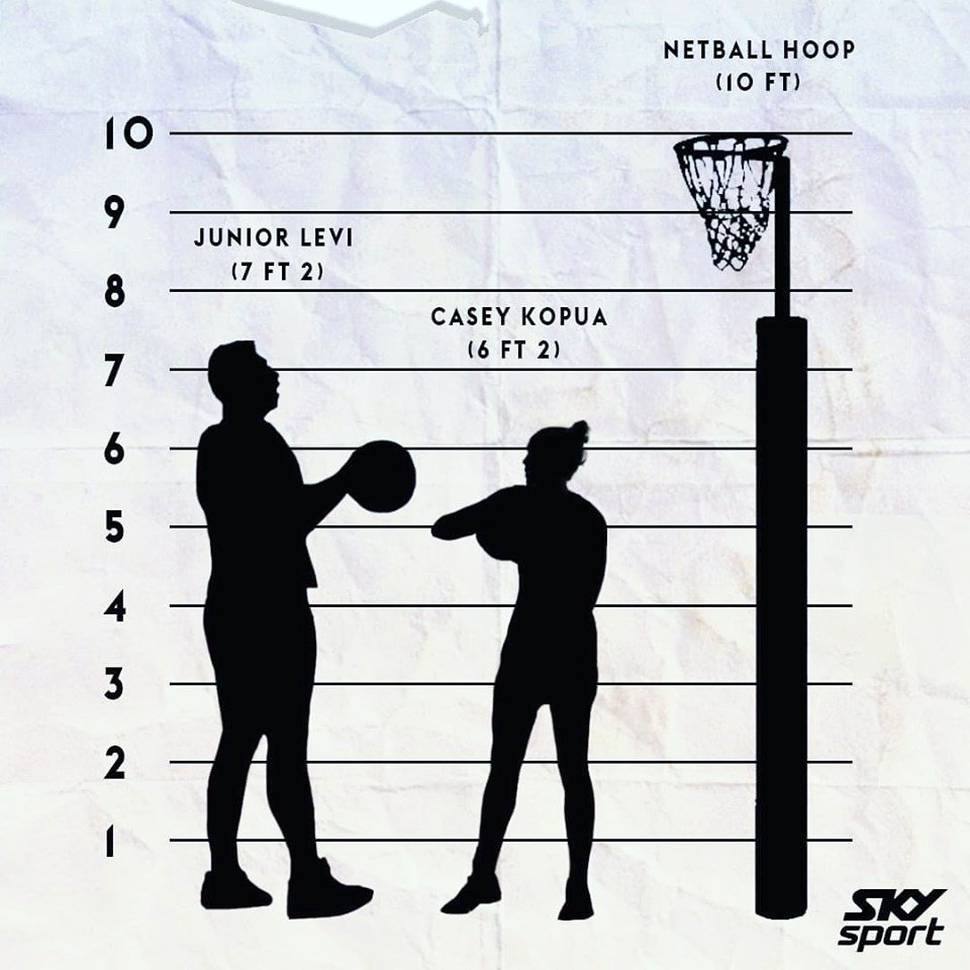 "Jane [Watson] did amazing last night and credit to her but more to those in front of her too," Levi said. "Karen [Burger], Casey [Kopua] and Laura [Langman] did a really good job at disrupting the feed.
"They were all really good on the ground, getting around me, using the space in the circle, it was a really good test for me.
"I personally haven't seen that from the Ferns in a while so just seeing that makes me really excited for them when it comes to the Netball World Cup."
The men are all but set to play in Saturday's Cadbury Netball Series grand final where they will likely meet the Silver Ferns again.
Although quietly confident of taking out the series, Levi said they still had plenty they wanted to work on and were wary of what the Silver Ferns will bring to the court with plenty to prove.
"I know Noeline [Taurua, Ferns coach] would have had a hundred different things to say after last night's game and I know the Ferns will come out stronger and wiser on Saturday," said Levi.
"After last night, we're quite confident but it's going to be an amazing battle."
The New Zealand Men will play the All Stars tonight at 6pm before the Silver Ferns take on the Fiji Pearls at 8 pm.
The finals tip off tomorrow afternoon from 4pm.