When Leon MacDonald studied the early part of the Blues' season – a tough home fixture against the Crusaders and then a trip to South Africa and Argentina to play the Sharks and Jaguares – he decided his side needed to win two out of the three games at least.
After losing to the defending champions, there is no room for a slip-up now, starting at Durban's Kings Park on Sunday morning. MacDonald was right to say the competition isn't won or lost in round one but the Blues need competition points and playing overseas teams, even far away from home, rather than derby matches is the easiest way to get them.
There has been a feeling of cautious optimism among supporters of the under-performing franchise following their improved, albeit, losing effort at Eden Park, but that will disappear faster than a cheeseburger at the White House should MacDonald's side lose again because all the side have to show from round one is one competition point and an overly familiar feeling of disappointment.
Is winning a habit? Many coaches believe so and many believe the reverse is also true – that losing begets losing. Last year the Blues won only four games in total and none against a New Zealand team. A case can easily be made that they have forgotten how to win tight matches.
It takes discipline and clarity of thought to consistently do it. The Crusaders have now won 16 in a row and while they were fortunate that Harry Plummer's late penalty for the Blues sailed just wide in the final minutes, replacement halfback's Augustine Pulu's decision to dart down a non-existent channel near the sideline at the end of the match summed up the team's decision making over the past five years or so.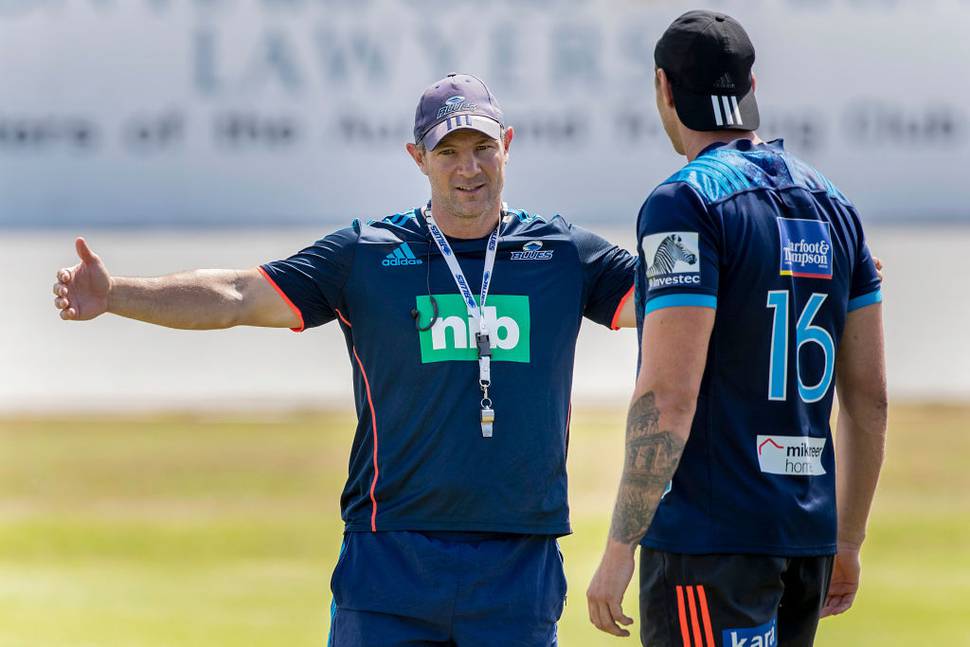 The Crusaders have become so good at retaining possession and turning the heat on teams - every player knowing their role and generally executing with confidence and composure - that they have become masters of the comeback. Their effort in beating the Waratahs in Christchurch in May last year after being down 29 points in 28 minutes had to be seen to be believed.
Likewise, Wales shouldn't have beaten France in their Six Nations test in Paris three weeks ago. They were down 16-0 at halftime at the Stade de France and yet won 24-19 thanks to the immense self-belief of the players and typical lassez-faire decision making from their French counterparts. Warren Gatland's men, who face England on Sunday morning, have now won a record-equalling 11 tests in a row.
"Winning is a habit and we have it at the moment," Gatland said in Paris.
"I thought today that our game management was poor, we didn't manage it as well as we could. We found a way to win and we've forgotten at the moment how to lose games."
Forget the travel factor because the Sharks played the Sunwolves in Singapore last weekend and have seen their fair share of in-flight entertainment. The Blues, like all Kiwi sides, are also well used to the long haul to South Africa.
"This is a unique trip because we've got to travel at the end of the week to Argentina so it's quite compounding in terms of the travel load," MacDonald said this week. "But in terms of jumping on a plane at 6 o'clock in the morning and getting over here, we're well used to that and I think we've done a good job so far – the team is fresh and doing well."
Beginning the tricky logistical exercise of travelling from Durban to Buenos Aires after a win will boost the outlook of their players and coaches enormously. They also need one to show that this year really will be different.