He was top of the world, with numbers bettered only by Don Bradman, then Australian cricket captain Steve Smith led his team into one of the biggest controversies ever to have happened in Australian sport – a cheating scandal that stunned the whole cricket world. In this exclusive extract from 'Steve Smith's Men', author Geoff Lemon looks at the extreme pressure Smith was under before the sandpaper incident in South Africa.
Steve Smith was falling apart. He'd come right out and said during the tour that he wasn't mentally right: 'I didn't feel I was hitting the ball that well but my mind was in a good place, maybe now my mind is not in as good a space as it was but I'm hitting the ball better.' And, 'It got to the point where I actually didn't want to pick my cricket bat up for a bit which is very rare for me.'
No one picked up on the significance. There were signs. South Africa swarmed him as they'd done before. A fifty at first, then a thirty, then lower, lower. He hadn't made a ton against them since his first attempt in 2014. He was so plumb in Port Elizabeth that he started walking, then stopped and reviewed it just in case. He knew he was carrying the team.
Two dismissals to left-arm spinners had him trying to wring even more from that strange head: 'perhaps I got a bit lazy at times and didn't have the same concentration levels that I had in India at the start of last year.' But the tank was dry.
In Cape Town, he was out twice to a trash shot at a trash ball from a bowler who rarely threatened. People would remember the second innings, when a broken Smith played one of the worst shots of his career. More telling was that he'd already played the same shot in the first innings, before the shit had hit the fan.
I wasn't fit. I mean, I was mentally wrung out, I was physically wrung out, and I was fed up with the whole system, things that seemed to be just closing in on us, and I suppose in my own case I felt they were closing in on me, and it was a cry for help … I didn't recognise just how far down I was … I was disappointed that there was nobody else either within the playing group or within the administration who seemed to understand.
That's not Smith, that's Greg Chappell recalling the lead-up to the underarm ball of 1981.
When the river runs dry … Later Smith would speak about the one-dayers he'd played after the Ashes. 'I don't think I've ever hit the ball that bad in my life. I was making horrible decisions and I just felt horrible at the crease. I think it all comes down to the mental part of the game and just putting so much into the Ashes back home that it took so much out of me.'
Small wonder that horrible decisions were being made in the dressing room as well. It also revealed that Smith had never been much of a leader to begin with. A great cricketer, a decent tactician, but not someone who would set the path or demand the behavioural standard.
Having lacked the gumption to shut down Warner's handyman operation, and having allowed his most junior player to wear the risk, we finally saw how little control Smith had.

The 2015 clear-out that made him captain also stripped senior experience from his side. Nathan Lyon had played the most but never quite believed he belonged. Mitchell Starc and Josh Hazlewood were good-natured and played along. Usman Khawaja was quiet, Shaun Marsh was silent, Mitch Marsh was a cheerful goof.
Some of the players who might have showed some steel ended up on the fringes. New boys only wanted to impress, Cameron Bancroft to his detriment, Peter Handscomb grinning and chirping like one of those schoolkids wanting to win favour with bullies. None of them would stop Warner doing as he pleased.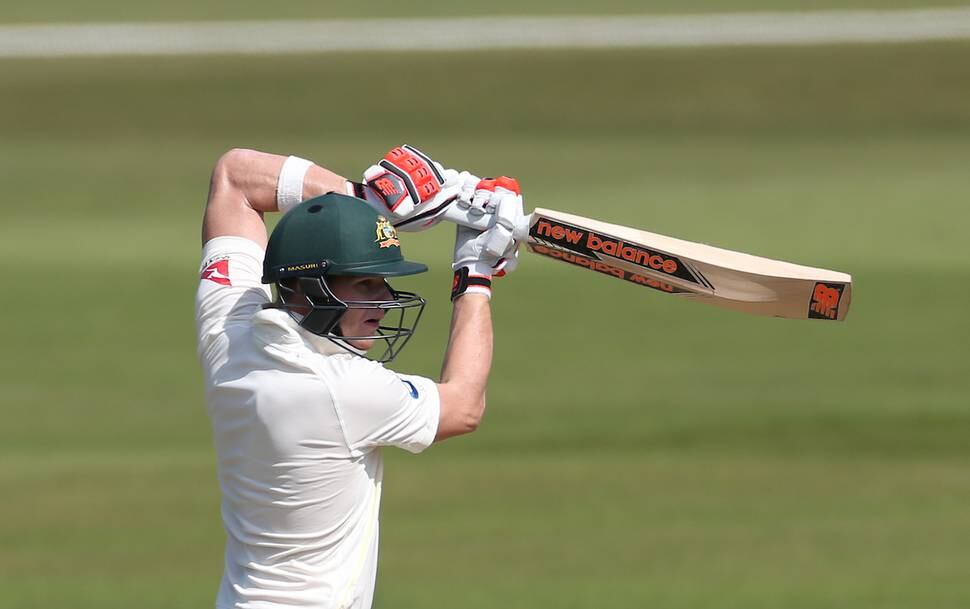 And so to the final piece of the puzzle. In November 2016, when Australia was shot out for 85 by South Africa in Hobart, the game's authorities hit a well-worn Crisis button. Rod Marsh resigned as chairman of selectors while his colleagues sacked five of eleven players. Sutherland made an emergency visit to the Bellerive Oval dressing room. It wasn't Smith's fault; he'd been the poor sod on 48 not out.
But the captain was put up against a wall and barrelled: it was not acceptable for Australia to lose like this, it would not be tolerated, and it would not be repeated. The heads on pikes rather drove the point home. The narrative was about a lack of fight, a team that went down unacceptably meekly, as though edging balls on a green track was fundamentally a matter of morality.
The 'quiet' wicketkeeper Peter Nevill was ditched, the new man Matthew Wade would 'bring back the mongrel'. In short: Nevill didn't sledge and Wade didn't stop. The clear lesson was that management demanded aggression. When Wade was dropped a year later, Warner resumed the role, reportedly encouraged by senior management. And no matter what happened or how bad it got, Smith kept fronting up with his platitudes about good hard cricket and not crossing lines.
That kid again, repeating what he thought he was supposed to. 'Oh, I'll say the sponsor's product, VB.' That kid who just wanted to play cricket. The one who wanted to bat forever. The one whose agent told his headmaster that he could be making a million a year, so what use was study. 'His boyish exterior hides … well, a boyish interior,' wrote Gideon Haigh.
Leaders demand better; Smith covered shortcomings. He didn't know how to lay down the law or even Repeatedly he dismissed what the public thought as long as his players approved of their own behaviour. There was no understanding of what it means to be representative.
After Warner's fight, Smith had a philosophical ponder: 'whether I could have done anything to change the events of what happened in the last Test, I'm not sure, but I do take responsibility.' Of course he could have done something, had he controlled his players at any stage in the preceding two years. Warner had operated with impunity under a captain afraid to tell him no. 'It's about continuing to play our hard, aggressive brand and making sure we stay within the parameters of the game,' Smith said days before allowing his players to sandpaper the ball. His leadership had looked weak; in the end it was homeopathic. Success covers a multitude of flaws.
With Smith playing so well that his mental health was never questioned, his captaincy sure wouldn't be. Through 34 matches in charge, he made 3659 runs, better than a hundred per Test, as his team's culture grew fetid. No one – not the people who appointed him, the coaches supposed to support him, the media reporting on him – was honest about his weaknesses.
We all assumed the best batsman in the world was the only choice. So when things got dark in South Africa, the captain didn't have a guiding store of principles to draw on. All CA had drilled into him was to win and back up your mates, the classic Australian way. There had been directives to be aggressive and directives to avoid losing, both carrying the implication to do whatever it took.
Warner's mad ideas had caused the first directive to blow up in their faces, but Warner's mad ideas might help the second directive be achieved. The pair's former batting coach, Michael Di Venuto, summed it up tightly. 'If you look at the whole series, it was pretty volatile. I suppose it was building up to something. Maybe the headspace of where they were at that particular moment in time. When you are in a different country and you're copping it from all angles, you don't know what sort of state the players were in to make that sort of decision. And the will to win, the Australian cricket team just wins. It is not allowed to lose.'
Smith was crumbling, strung out, manic. Warner was enraged, acting out, and had the longest track record in the game. Yet none of the managers and coaches, health professionals or media liaisons attending to the team over the course of five months saw anything sufficiently wrong to take action. The team's leaders were cooked but no one followed the smell of burning.
Steve Smith's Men — Behind Australian cricket's fall. Hardie Grant Books. RRP: $32.99