For a young man who grew up within close range of Mexican gang members – cholos – in Los Angeles, Alexander Flores knows a thing or two about toughness and making good decisions.
So Joseph Parker would be wise to take his next opponent seriously. Parker, training in Las Vegas for the fight at Christchurch's Horncastle Arena on December 15, needs a good performance (to put it bluntly, a stoppage victory) against Flores in order to kickstart his professional career after two losses and yet Flores is promising to be more than a tough opponent.
"I'll beat Parker – I'm not saying this to sell the fight," Flores, in Auckland on media duties, said today. "I'm saying it because I'm a hard-working guy … Parker already reached his dream. I'm not saying he's not motivated, he can be motivated, but we know that motivation dies and I'm driven."
He makes a good point. Parker, 26, has been a world champion, beating Flores' compatriot Andy Ruiz Jr by decision to win the WBO heavyweight championship two years ago, and must find it within himself to get back to the summit starting without the fear factor that training to meet Anthony Joshua or Dillian Whyte would presumably bring.
Flores, 28, has a 17-1 professional record but his only opponent of note was Charles Martin, to whom he lost by knockout four years ago. Martin, perhaps the luckiest world champion in recent history when he inherited the vacant IBF heavyweight crown when his opponent suffered a mid-fight knee injury, promptly lost it when he was knocked out in the first round by Joshua.
Flores will have the fear factor because Parker has fought at the top level for more than two years now - and the American-Mexican has never fought outside the United States or Mexico. This, too, is the chance of a lifetime for a man whose career has been stalled by promotional difficulties – he's now promoted by the great Roy Jones Jr - and who has been waiting for just this opportunity.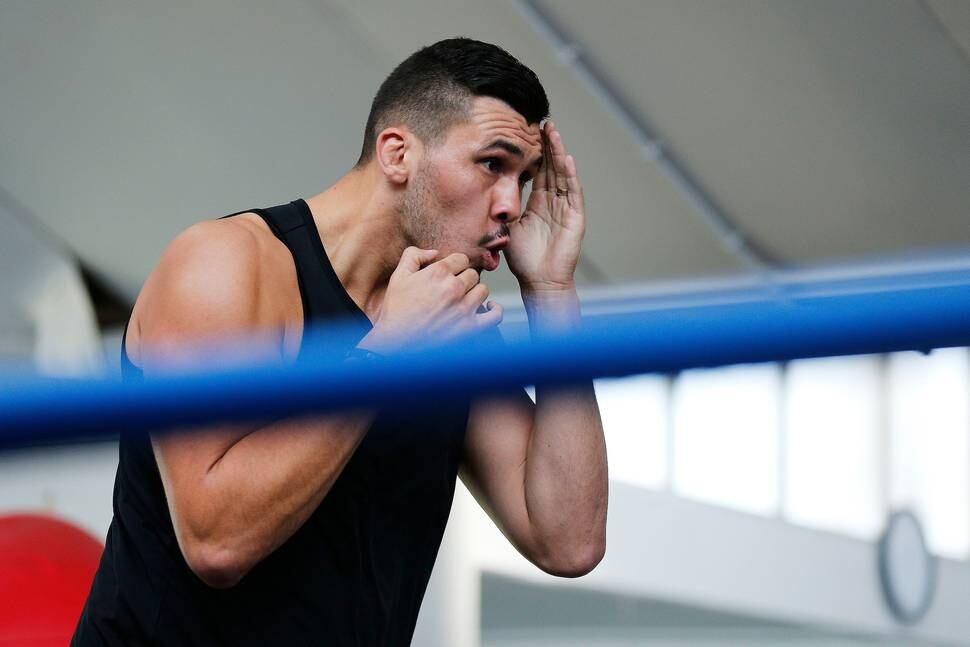 He is known as a puncher – winning 15 fights by stoppage, many of them in the first round – and if he fights in the traditional Mexican style he will come forward to Parker and seek to trade punches. It could make for an entertaining evening.
"I'll be ready for whatever Joseph Parker brings; whether he boxes or comes forward, I'll be ready for that," Flores said. "I know before the fight starts I'm probably a couple of rounds down, like when Andy fought him – that was a very close fight.
"I just hope Parker is taking me seriously. He lost his last two fights and there's no such thing as luck – he wasn't unlucky, he just wasn't the better fighter on the night. I will beat him, I can't let it go to the scorecard because we know what happened when Andy fought him. I will stop him.
"It's a life-changing opportunity. My goal and my dream is to be the first Mexican-American heavyweight champion of the world and the one in front of that is Joseph Parker. I know beating him will get me in the top 10 or wherever he's ranked."
Flores grew up with his mother and father and sisters in a one-bedroom apartment in Los Angeles. He never met his godmother or godfather because they had gang connections and there was one time when his father came home from work and found his mother crying because she had been "disrespected" by a couple of cholos.
"My dad went downstairs and pretty much beat up both of them and one of them threatened to kill my dad and he said 'well, why not do it right now?'," Flores told the Herald.
He knows about fear and intimidation and temptation too but the quietly spoken and impeccably polite Flores doesn't drink alcohol and married Brandy, his childhood sweetheart, when he was 21. He took up boxing at 15 because he was bullied at school. As a kid he weighed up to 140kg.
Boxing gave him fitness, an ability to fight back, and a way to make a living. A win over Parker, as unlikely as it seems, would suddenly thrust him into contender status.
"When this opportunity presented itself I saw it as a blessing. I pushed for it and now I'm here and it's happening."