The pressure of performing on the World Surf League Championship Tour has fallen from Paige Hareb's shoulders.
Results have been hard to come by on the world's top tier for the 28-year-old Kiwi this year. With two remaining competitions on the schedule, winning both would still likely see her fall short of finishing with direct qualification for next year.
Now, on the CT at least, Hareb can simply paddle out and get stoked.
"It's a bonus to go out and have some fun," she told the Herald.
It's been a whirlwind year for the Kiwi, who admitted she felt as though the season had disappeared before her eyes. The penultimate event of the year got underway in France tonight, with Hareb being sent into a round two survival heat for the eighth time in as many events. But speaking ahead of the contest, the Taranaki surfer said she would be using the competition to try some new things as she turns her attention to performing on the qualifying series.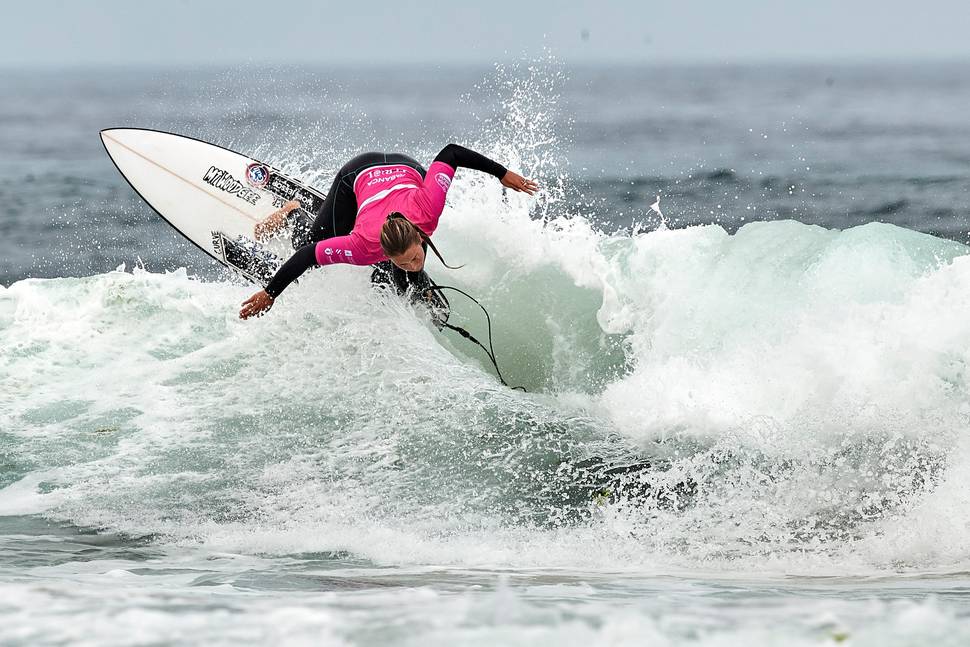 After the event in France, Hareb will travel to Japan for a QS3000 competition, in which the winner earns 3000 points toward qualification, before heading to Australia for the final QS6000 of the year, and ending her season on the CT in Hawaii in late November.
"There's been so many more events for me this year. It's been hectic," she said.
With just the two high-point events remaining on the QS, Hareb is well positioned to requalify for next year's CT by way of the QS. Surfers who finish in the top six of the QS are promoted to the follow year's CT. However, if any of those surfers also finishes in the top 10 on the CT, the next best QS surfer is promoted.
Hareb currently sits in ninth place, but would qualify with the fifth of six QS promotion places if the season ended today.
With that in mind, she said all her focus now was on making the most of the opportunity she had in the remaining CT events to enjoy herself and find ways to improve.
"It's just about trying different things and learning from them looking toward next year's tour."