Boxing world champion Anthony Joshua hasn't stopped throwing punches at Kiwi heavyweight Joseph Parker.
The British fighter predicts that compatriot Dillian Whyte won't just defeat Parker in London on July 28 but will send the New Zealander to the canvas.
Joshua defeated Parker in their world title fight in April by unanimous decision and claims he boxed clever to save himself for a potential clash with WBC heavyweight champion with Deontay Wilder.
Joshua also defeated Whyte, by TKO, in 2015 and belives Whyte will want to end the Parker fight as quickly as he can.
"I'm going with Dillian and I'm going by knockout as well," Joshua told Sky Sports UK.
"Dillian has got nothing to lose. He's been screaming at world champions saying 'I want to fight here, I want to fight there' and I feel like he wants to prove himself. Parker is strong. Parker can take a shot."
"In my fight he was on the back foot and I boxed clever because I'm trying to set up the next fight with [Deontay] Wilder …but I feel like Dillian has got nothing to lose, everything to gain. He's going to go in there guns blazing and try and knock out Parker ASAP," Joshua said.
Parker landed in London overnight and told Sky Sports UK that he's ready for war and is ignoring any mind games from Whyte.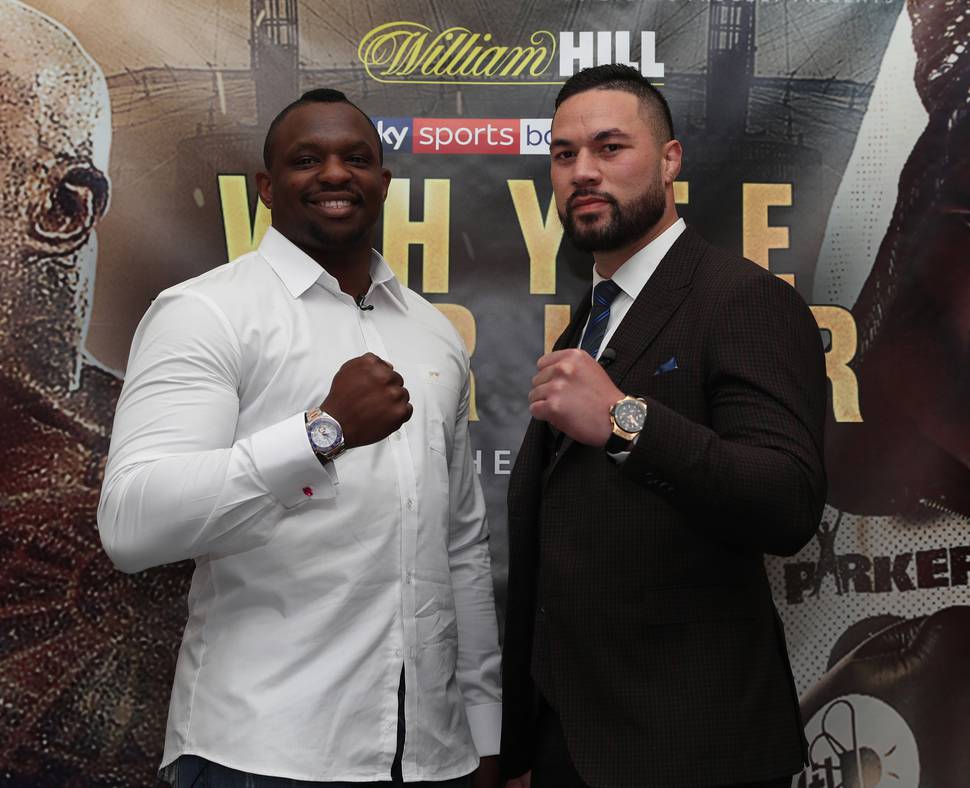 "We want to show that we're the top level and we've made some adjustments and improvements. We're not here to muck around, we're here for war. We've got a great game plan for this fight but if I have to make some changes and throw it out, I'm willing to do that," Parker said.
"He likes to play mind games and he's very good at talking. He tries to say things to get in your head. Sometimes it's rubbish that comes out of his mouth. But I respect him and let him say whatever he wants to say. But when we get in the ring I want to bash him."
Parker's trainer Kevin Barry said they were confident of having the right referee for the fight after Team Parker were less than impressed with Giuseppe Quartarone who was in charge of the Joshua bout.
"All we want is a fair referee. We want one of the best referees that the BBBOFC can offer," Barry said.
"I think we've been pretty hard done by in our two previous fights here in the UK by the referees so this time I'd like to hope they'd give us a classy guy. Someone who won't be an interference for the fight. Someone who will let the fight go.
"There's plenty of good British referees. Let's just choose one of them."