Atunaisa Moli hasn't been able to sit through a Super Rugby match this year.
It seems strange coming from a one-match All Black, but after being sidelined due to a haematoma in his quad muscle, the Chiefs prop has distanced himself from the sport.
"It was killing me knowing that I wasn't playing. If I was to watch a game, I'd probably watch only the first half," Moli, 23, said. "And with the ABs [against France], it was quite hard to watch. But I guess that's just the way rugby is. There's a lot of boys who have been in my shoes and they've come back all right so hopefully that happens for me, too."
After a breakout year for the Chiefs in 2017 saw him earn his first taste of All Blacks rugby, Moli found just how fickle the life of a professional sportsperson can be when his 2018 campaign ended after one 24-minute stint from the bench. In the Chiefs' season opener against the Crusaders, he copped a solid knock to his leg. It wasn't until a few days later that he realised the knock was more than a stinger.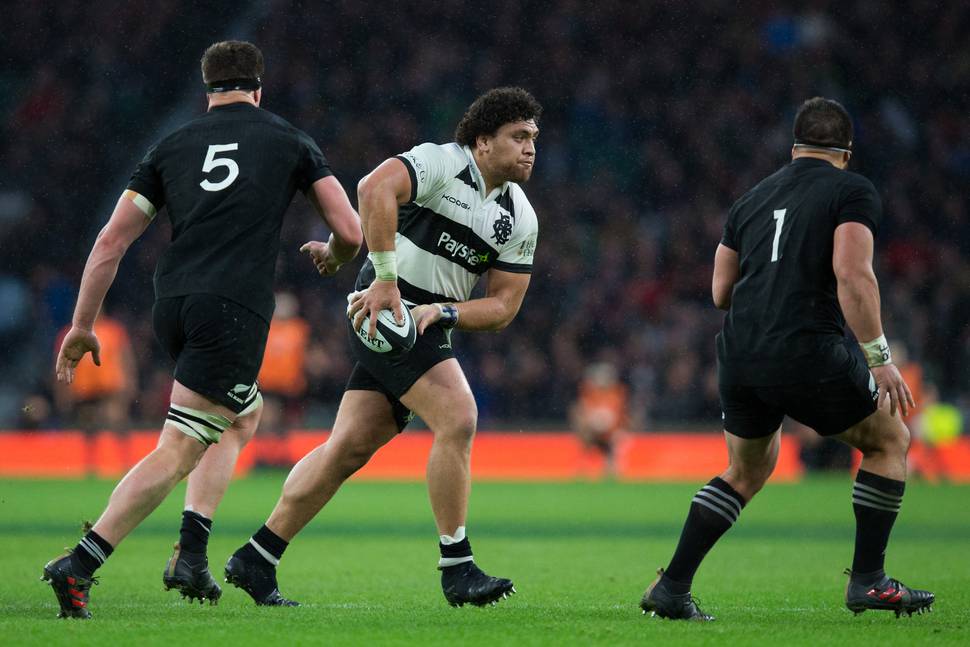 He went to a Hamilton A&E clinic when the injury flared up again two days after the match and was diagnosed with a haematoma. He spent the following two weeks in and out of surgery at Waikato Hospital.
"They had to cut the whole side of my quad to release the pressure of that muscle that was clogging up," Moli explained. "From there on it was just open, close, open, close."
A haematoma is a collection of blood outside of the blood vessel, often caused by a solid direct hit to the area. Blood escapes and collects outside of the vessels within a muscle or soft tissue and can form a localised, solid mass below the surface of the skin.
Moli said there was nothing visible in the damaged area to alert him, but the pain was undeniable. After his diagnosis, medical staff ran him through a list of worst-case scenarios of the injury — which included amputation.
During his two weeks in hospital, Moli was greeted by a friendly face when fellow Chiefs forward Nepo Laulala became his room-mate in the hospital ward — having to undergo surgery for a fractured forearm.
Dealing with the first major injury of his career hasn't been easy for Moli, a former New Zealand Under-20s captain, and he was quick to admit how much he wants to get back into the game. It's there where his relationship with Laulala and other senior players has been most beneficial.
"It helps that you have older boys that have been there and done that," Moli said.
"For me, I'm just eager to get back on to the field, but they say 'it's better to take your time than rush into it, because you never know — maybe it would get to that point where you'd lose your leg if you don't recover properly'."
After having his final surgery a fortnight ago, Moli had six more weeks of recovery ahead of him, but was aiming to make his return for Waikato at some stage in the Mitre 10 Cup season.
"[I'll be] building slowly back into it ... I still have to get fit and get back into condition," he said.
"I'm pretty keen to come back."