Two North Shore High School 1st XV rugby teams have divided sports fans after a video of their haka challenges went viral on Facebook.
On May 5 Westlake Boys' 1st XV hosted Rangitoto College's 1st XV in a clash of North Harbour's biggest rugby schools, but it was the pre-match haka challenges that was the talking point.
Westlake Boys (in the green) laid down the challenge before Rangitoto College (in the blue) responded with their lengthy haka, but viewers on social media slammed both schools' efforts with many saying they should "never do a haka again", and should "leave it to Māori".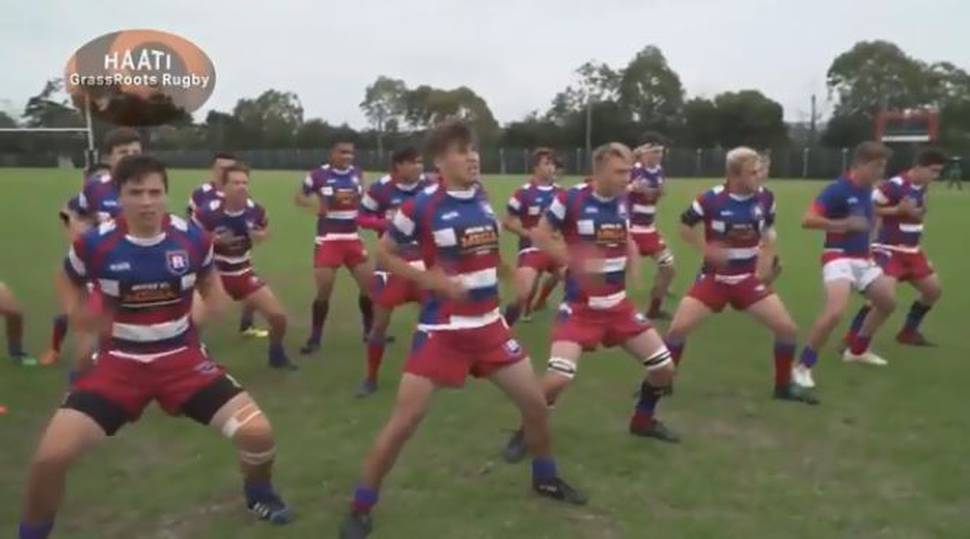 "Wow ... It felt like I was watching a square dance at the local country club," one critic said.
"The hell was that? Rushing your actions, and couldn't even keep up with your lyrics man.
Learn to do it with pride, not speed," another wrote. "That is embarrassing from both teams."
Another critic added: "Legend has it the boys laid the challenge down so fiercely, they drew from the mana of their dad's credit cards and Ralph Lauren polo shirts, yes they have the power of their trust fund on their side."
NZME Māori issues specialist Moehau Hodges-Tai told the Herald that while both schools' haka were a hard watch, he'd prefer them to attempt it rather than shy away from not doing it at all.
"It's a hard one to watch. I grew up speaking te reo first, and grew up immersed in Māori culture so I can feel the pain of what some people might think of it.
"But for me and in my experience I'd rather them try. I see the intention behind it is to give 100 per cent so kudos for that. The pronunciation and the performance might not be quite there but it's an easy fix with getting a haka specialist involved with the school so they can fix up some of the smaller things.
"But I think it is a positive thing for New Zealand and good on them for getting out there and doing the haka. I'm not going to say don't do it like some other people. It's always positive to get out there and give it a crack.
"I'd rather they do it wrong and learn from it and get better for next time."
Hodges-Tai believes that the schools should now channel the criticism and use it to better improve the standard of haka performed around the country.
"After reflecting on the video, it must now be a challenge for the school now to see what they can do. The school should take on board what the public is saying and the public outcry. The challenge now is how to bring the schools up to standard and learn about the tradition behind the haka and providing more education."
While the schools faced criticism, many others were swift to jump to the defence of the players, some saying the haka were encouraging.
One person said tradition has come along way and it was uplifting to see young students embracing the haka.
"Good on these lads for giving everything in the haka. Thirty years ago this wouldn't be done or seen on some college rugby fields. Keep it up."
According to Westlake Boys' High School website, the haka has been a tradition at the school for 30 years.
Kerry Hill, Westlake's 1984 1st XV Rugby Coach, commissioned Bert McLean to write a haka, especially for the 1st XV Rugby team. Bert, fluent in Māori with tribal affiliation to the Tūhoe people from the Eastern Bay of Plenty, had a vast experience of haka and waiata writing in combination with his passion for rugby and rugby coaching.