The Herald on Sunday has looked at a range of data and analysis to come up with a list of the sports that are trending up and some of our bigger sports that are stagnating or heading in the opposite direction.

The evidence clearly points to a move to more individual disciplines. Sport NZ conducted research in 2014 that highlighted that Kiwis are less active than they were in 1998. That 16-year period has seen New Zealanders register to play organised sport a lot less than we used to and turn to things like walking, jogging, swimming and the gym as ways to keep fit and healthy.

Additionally New Zealanders are becoming more interested in individual sports such as adventure sports or badminton while the growth of American sports like basketball and baseball continue to rise. More recently we have seen a real shift in the power of E-Sports and UFC.
The big growth sports
Adventure Racing
Adventure Racing has seen massive growth over the past 10 years as people turn away from time-consuming team oriented sport and focus more specifically on individual sport as a means of fitness and goal-specific achievement.
At secondary school level, adventure racing was first recognized as a sport in 2007. A total of 254 students represented their school that year in in the sport but that number grew steadily.
Last year it reached a total of 2109 students. There isn't the same interest from a viewing perspective, however.
Badminton
Badminton has become hugely popular, particularly in the Auckland region with a high percentage of Asian ethnicity.
A core sport in Asia, badminton has become so popular that there aren't enough courts in some places to satisfy the demand. At school-age level the sport has seen significant growth as well.
In 2000, there were just over 5000 secondary school players while that figure has doubled by 2016. In fact only the big sports like rugby, athletics, basketball, football and netball saw bigger secondary school numbers last year.
Although popular as a recreational activity, only two out of 10 badminton players were registered with a club — the rest preferring to play casually.
Baseball
Baseball has really started to make some progress in recent years. Although still well behind softball in terms of player numbers, the trends are heading in opposite directions.
Baseball has begun to get into schools in the Auckland region in the past three years while clubs have popped up all around the country.
The sport of baseball is particularly popular in the Asian community with Korean and Japanese communities heavily involved in the growth of the sport.
The likelihood of a professional team in the Australian Baseball League as early as next summer is now on the cards and that will have a huge trickle-down effect on the sport across the country.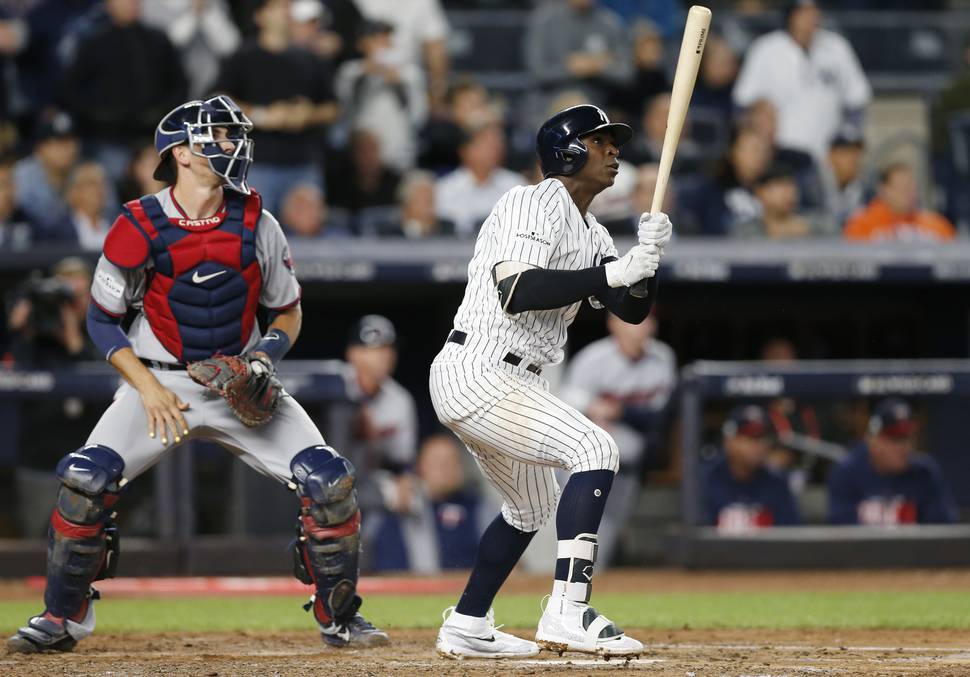 There has been a clear growth in interest in Major League Baseball as a spectator sport in New Zealand.
Basketball
Like badminton, there are places in New Zealand where there simply aren't enough basketball courts to satisfy the demand.
The sport of basketball is seriously growing at kids level in particular — while at secondary school level only giants rugby, football and netball are played more. Basketball projects to out-rank the others within the next 10 years as well.
It is also popular in the growing Asian community and is easily more popular among males under the age of 39. Sport NZ data shows that basketball has become particularly popular as a casual recreation sport with only two of every 10 basketball players belonging to clubs.
The success Steven Adams has had in the NBA has certainly helped grow the sport and there has been big move to follow the elite levels of the sport from a spectator point of view.
E-Sports
The rise of E-Sports makes you think about what the future of sport might be? Could there be a time when the stars of world sport aren't actually running, kicking or throwing but controlling the players that do?
Some of the leading Formula 1 teams have signed up the best drivers E-Sports has to offer to help with their development. Simulators have become a massive part of motorsport in general.
E-Sports has become a popular alternative to getting outdoors and actively playing sport — Sport NZ research shows weekly participation in sport and active recreation by adults has decreased by nearly 8 per cent over the past 16 years.
Recent figures show E-Sports attract a global viewing audience of 385 million while revenue growth year on year is up 41.3 per cent.
Futsal
The five-a-side indoor variation of football has seen huge growth in New Zealand over the past decade. It began being played in secondary schools in 2010 with 1300 kids involved in the first year.
By 2016 nearly 7000 kids were playing it at secondary schools level while it has become a favourite social sport among adults as well. It is estimated by Sport NZ more than 200,000 New Zealanders play football while 49,000 are playing futsal.
Obviously there would be some cross-over between the two variations of the game but it is clear futsal is trending up as a popular choice for kids and adults.
Lacrosse
Popular in North America the game really began properly in New Zealand at the turn of the last millennium with a senior men's league established and a women's league in the following year.
The stick and ball game has become much more popular in recent years as it has broken into secondary schools. First played there in 2007 the numbers have seen 400 per cent growth in that time frame.
It is still a relatively small sport compared to other sports on this list but the growth is the key to its inclusion on our list.
Rugby Sevens
The admission of rugby sevens into the Olympics has been the catalyst for huge growth in the abbreviated version of rugby all over the world.
It has been one of the big growth areas in women's sport due largely to the Olympic push and the success of the Black Ferns. A little over 2800 kids represented their school playing rugby sevens in 2012 and that total had nearly doubled by 2016.
Rugby Sevens, much like its XV-a-side relative is particularly prominent in the Maori and Pacific Island communities with much of the growth going hand in hand with population growth in those areas.
It also is gaining more interest at an elite level with more funding being throw at it.
UFC/MMA
The combat sport still polarises people but you cannot deny its ever-growing popularity. Its appeal is certainly at an elite professional level rather than a participation sport.
UFC has become a huge focus for the younger sports fan — the pay-per-view numbers and website news traffic certainly can attest to that.
The Brock Lesner v Mark Hunt fight was the most popular live blogged UFC fight on nzherald.co.nz this year, which attracted a bigger audience than all but one Warriors game and was the third biggest drawcard in terms of live sport numbers behind All Blacks games and the America's Cup.
Volleyball
Volleyball has become very popular in New Zealand secondary schools. Almost 17,000 kids represented their school in volleyball in 2016 – up from 11,000 at the turn of the last millennium.
While far more popular as a participation sport and for school-age kids, the sport is growing elsewhere. The challenge for volleyball is to continue the massive school participation and turn that into growth in mainstream areas.
Sports heading down
Cricket
Our traditional summer sport is still more popular than any alternative but the numbers are trending in the wrong direction. In 2000 a total of nearly 18,000 secondary school kids were playing cricket but by 2016 that number had fallen to just under 10,000.
Sport NZ data shows a high percentage of cricketers were of Asian descent — the Indian sub-continent providing the majority of interest in a trend seen the world over. It is also popular among young males under the age of 39.
From a viewing perspective cricket continues to be one of our most popular sports and easily the biggest summer sport. The growth of the women's game is certainly helping in that regard too.
Golf
Golf finds itself on this list due to the big decrease it has seen as a participation sport at school age level coupled with the struggles of golf clubs to stay afloat around New Zealand.
In 2000, there were nearly 3000 golfers playing at secondary school level but that number fell by more than half by 2016. Casual golf numbers remain strong but clubs continue to struggle for memberships with most now offering more suitable options for our ever-busy lifestyles.
What hasn't helped is the fact New Zealand has the most golf courses in the world per capita so potential members are spread thinly.
The decision to put major golf tournaments on pay-per-view a couple of years ago had an impact on the sport's popularity although the increase in interest in the women's game, particularly on the back of Lydia Ko's success on the LGPA world tour has helped off-set that.
Rugby
Our national game remains the most-watched and most-played sport in New Zealand but participation numbers are trending down. More than 30,000 secondary school players played the game in 2000 but that number had fallen to 27,000 by 2016.
When you factor in the population growth during that time and the growth of the women's game both at participation and elite levels that drop off must be a concern for administrators.
The biggest area of concern around rugby is school-leaving age where numbers are worryingly thin around the country.
Many provinces don't have any Under-19 grades and the jump between schoolboy and senior rugby is huge. The lack of crowd and TV numbers for provincial rugby is also a concern.