Picking those last few names is incredibly difficult and trying to determine which players will be most influential in adding to the important chemistry of the group are critical selections. They are the ones who can make or break a tour. Their contributions will determine what sort of atmosphere prevails. When that first-test team is picked, their reactions will count.
They must be the right characters, as well as the right players.
When it comes to selection, Gats will know the game he believes can challenge New Zealand and he will pick accordingly. The final decision must rest with him, because it is an incredibly personal thing.
Every Lions tour and every Lions squad is unique, and will evolve and create its own spirit in an incredibly short period of time. There will be no voting, just a lot of discussion about the attributes the coaches feel each player can bring, but ultimately it is the head coach who has to be happy.
That said, there are certain rules of thumb, certain criteria, which I would always apply when trying to select a squad ...
1 Pick players on form
I cannot stress this enough. There simply is not the time available to pick players who are not on form and allow them to "play themselves in". It is also vital that the players themselves know you are not selecting on reputation.
2 Pick players who have consistently performed well under pressure
This is where Wales' players have possibly let themselves down a bit over the past eight months or so. Their form under pressure has just not been good enough. Scotland, too, while they have had a really encouraging time since the World Cup, their defeats by France and particularly England were massive setbacks, when the spotlight was really on them. Players such as the Gray brothers [Richie and Jonny] and possibly Finn Russell would have fallen down the pecking order there, I would imagine.
By contrast, Ireland's players - guys such as Robbie Henshaw and Garry Ringrose, Jonathan Sexton and Sean O'Brien - delivered when it mattered.
Their autumn form and their finish to the Six Nations will have helped their cause.
3 Pick players who are quick to learn and assimilate ideas
With such a short build-up, it is imperative that players can take on board new ideas and put them into practice in double-quick time. There is such a short window to assimilate the coach's game plan, so you need rugby intelligence, as well as talent to tour with the Lions.
I believe it is the collective rugby intelligence, which will be so important and necessary to beat New Zealand.
4 Pick players who understand "collective intelligence"
It is not just about learning and adapting your own role. It is about understanding how to implement the game plan in a team context, developing a game that can challenge the All Blacks. Talent is one thing, but the ability to share knowledge from different perspectives to make the greatest and most significant impact lifts the team performance to a different level. This is where the Lions of 2009 and 2013 got it right.
5 Pick players with the right character to create the right Lions identity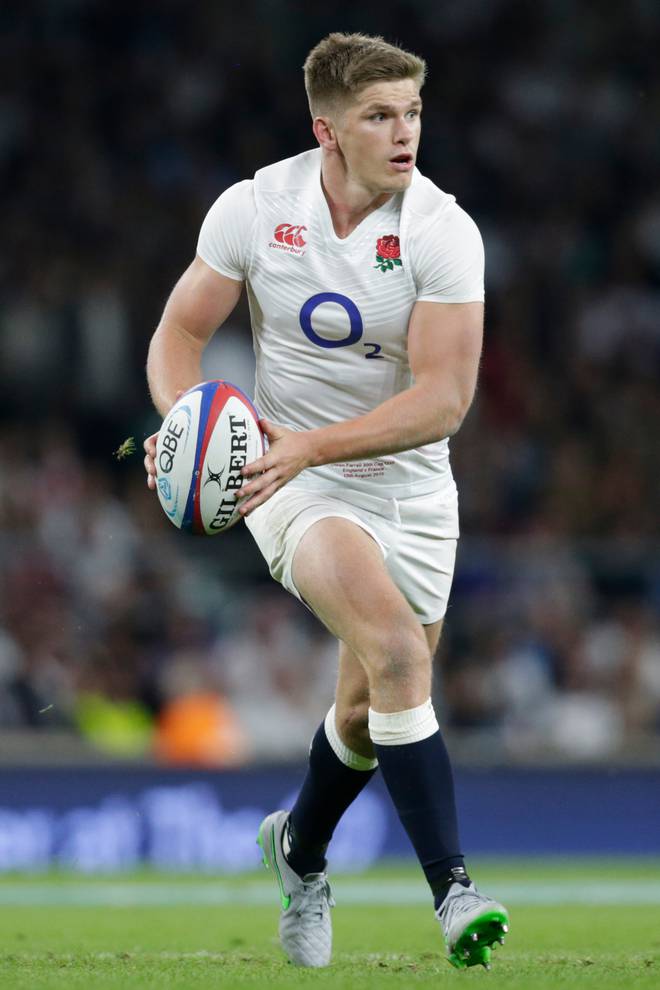 The big difference between the Lions and any other team in the world is that each Lions squad is a reflection of that specific group of players. It is not like a nation, which has its own identity, regardless of which players are selected. Each Lions squad is unique. Players must be big enough to take on the challenge of moulding that identity, putting their stamp on it. I see someone such as Owen Farrell and I think he can take on that responsibility.
6 Pick dynamic players
There has been a lot of talk about the physical side of the game, almost an assumption that the Lions will need to outmuscle New Zealand... to beat them up, to blast them off the pitch. It is a clich of northern hemisphere rugby v southern hemisphere rugby. Of course, the Lions will need to be physical, but I believe it is a dynamic, evolving game that will most challenge the All Blacks and put them off their stride. They are hugely physical themselves and will be ready for that confrontation, so we must have speed into positions, into shape, into contact, in our decision-making. We will have to be incredibly accurate, and capable in a few weeks. It requires every player to see and adapt to opportunities and threats. That is the team dynamic, which the Lions will want to have in place.
7 Pick role models
You need role models in any squad and particularly so in a Lions squad, where guys from different countries, who may not know each other, are coming together for such a short time. I would put Sam Warburton, Rob Kearney, Jamie Heaslip and Alun Wyn Jones into this bracket. And Jamie Roberts. He has to be in contention for me, despite losing his Wales spot over the autumn. Big man and a big leader.