The South Australian Government has been accused of "double standards", after ring-card girls were used at the Anthony Mundine-Danny Green boxing blockbuster, while Tour Down Under models and Clipsal 500 grid girls were axed last year.
Three photogenic women were among Friday night's attractions inside the ring at Adelaide Oval, holding up cards to signify which round of the bout was coming up.
Their appearance came just two months after it was announced the Tour Down Under cycling podium girls, who for years presented jerseys to the event's stage winners, were being replaced with state or national junior cycling champions, as part of a government move towards only funding events that portrayed women in a respectful way.
That decision also followed the axing of the Clipsal 500 grid girls last year.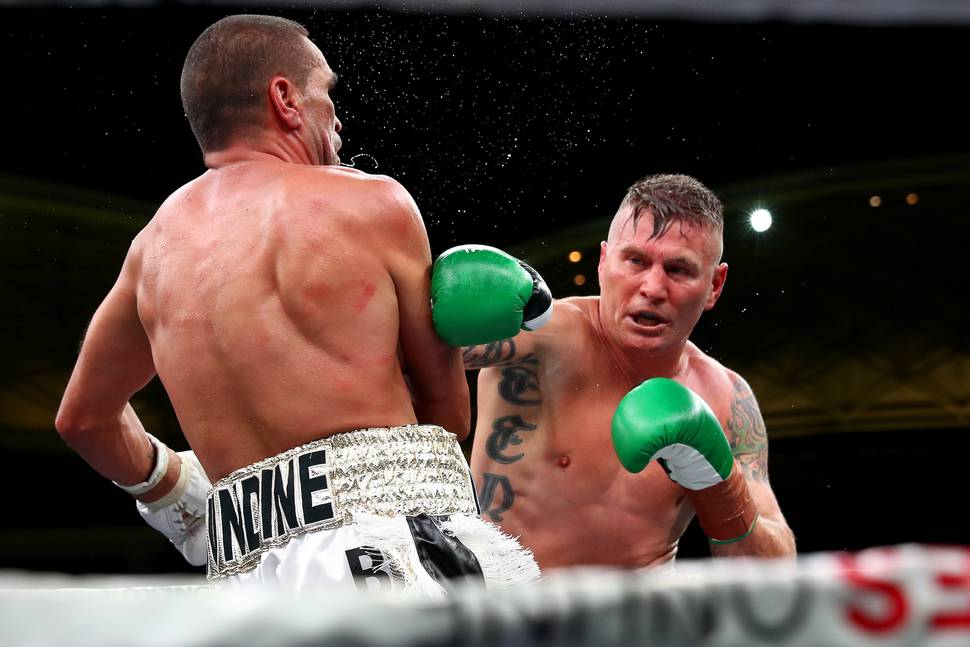 Tourism minister Leon Bignell confirmed late last year the state government would "definitely not" fund card girls at the boxing match, but taxpayers' dollars were used to lure the big event to Adelaide.
Bignell said the fight promoter had the final say on all aspects of the event, including the ring card girls.
"The state government owns the Tour Down Under, where we replaced podium models with junior state cycling champions this year," he said.
"We also own the Clipsal 500, where we have transferred government money that used to be spent hiring grid girls into promoting a woman driver in the race."
The use of ring card girls at the boxing drew the ire of former Clipsal grid girls.
"I think it's ridiculous, it's a double standard," said Jeska Sziller (32), who worked at the Adelaide Supercars event for more than a decade.
Another former grid girl, Katheryn Blewett, said it was "incredibly hypocritical".